Lenovo just took the wraps off its updated ThinkPad L lineup introducing its L13 and L13 Yoga's in their second generation.
We recently reviewed the ThinkPad L13 Yoga here at OnMSFT and as quickly as we finished that piece, Lenovo is back with a second generation that brings a notable platform upgrade.
For the first time in Lenovo's company portfolio, it's introducing an AMD ThinkPad Yoga powered by Microsoft's Windows operating system. The L13 (2nd Gen) will boast AMD's latest Ryzen 5000 series APU with integrated Radeon graphics.
Similar to its previous generation, the L13 Yoga (2nd Gen) comes in both black and silver with a 13.3-inch FHD IPS display and 300 nits of brightness. As Lenovo is want to do these days, the L13 will come with an integrated digital pen in the box as well as 46Whr battery capable of up to 10 hours of use on a single charge.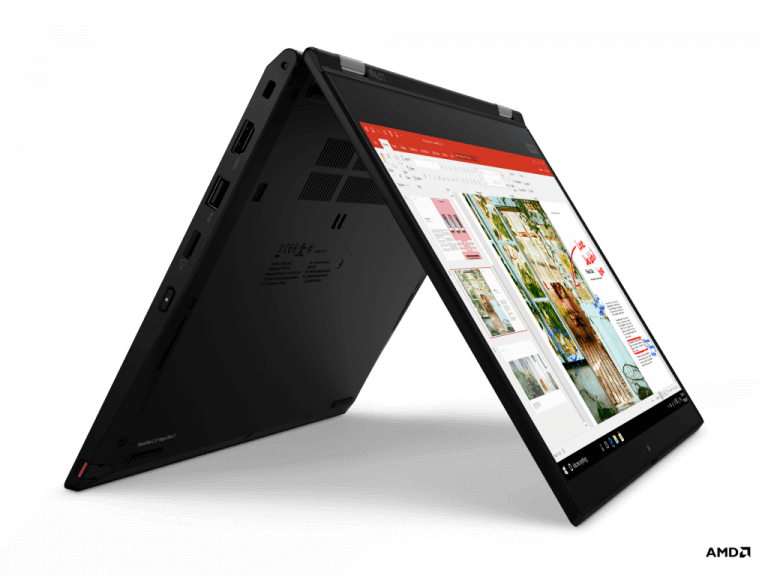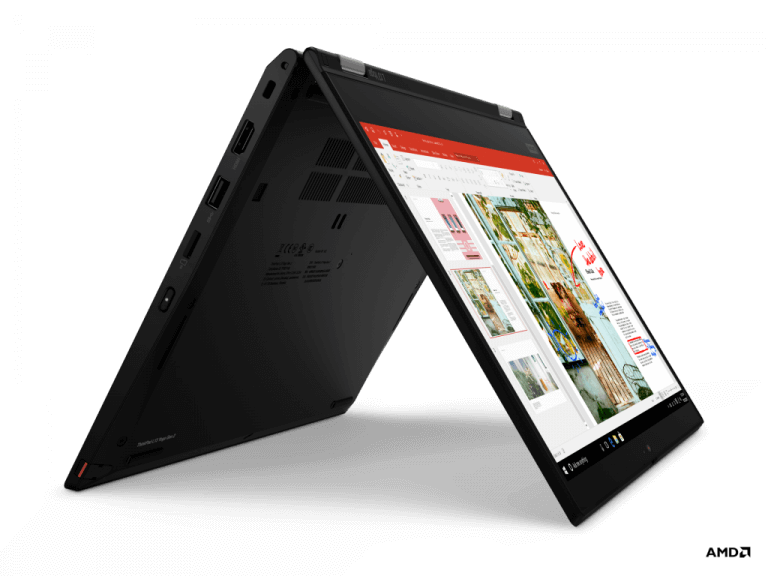 Other specs of the L13 Yoga (2nd Gen) include configurations with up to 16GB of DDR/3200MHz RAM and a 1TB of SSD as well as Dolby Premium audio support, Modern Standby software support, Match on Chip Fingerprint reader, and Windows Hello facial recognition.
Lenovo also tossed out a 2nd Gen L13 that delivers a familiar experience as its Yoga cousin with same core components, at least on paper.
Both the L13 (2nd Gen) and the L13 Yoga (2nd Gen) will be available in August of 2021 and start at $799.00 and $999.00 respectively.
Lenovo also showed off its most significant update to its ThinkPad X1 Extreme line up. In its 4th generation, the X1 Extreme gets a chassis overhaul to introduce a new 16:10 panel with narrower bezels as well as new patent pending cooling solutions for better boost performance alongside a new carbon woven pattern.
Not only does moving to a 16:10 design modernize the viewing experience for users, but allowed Lenovo to rejigger a lot of the component placements for hardware that helped improve the width the of trackpad, increased the speaker size by 20 percent and shift the finger print reader to the power button while still maintaining a 17.7mm thickness.
However, anyone looking to use an Extreme notebook may find the design overhaul nice but secondary to the internals, which now come with up to NVIDIA RTX 3080 laptop GPU, Intel 11th gen core i7 or i9 H-Series CPUs, dual DIMM and dual storage options.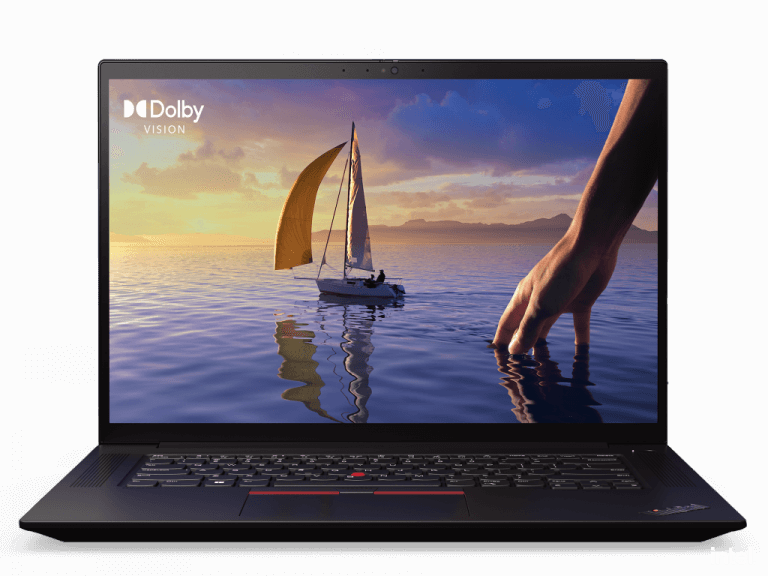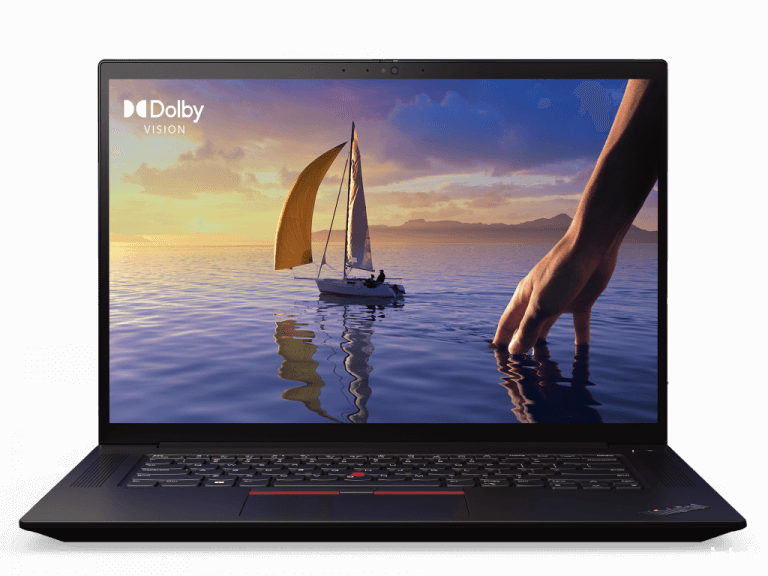 Other specs include QHD or UHD options that can output up to 600 nits of brightness on the UHD model, as well as Dolby Vision, 1080p webcam with privacy shutter and Dolby Atmos user firing speakers. There is also an option 5G WWAN and Wi-Fi 6 and 6E connectivity.
The ThinkPad X1 Extreme 4th Gen will be available in August, alongside the L13 options, for $2,149.00.
ThinkPad's weren't the only items getting spotlighted today from Lenovo, the company also showed off new IdeaPad 5i Chromebooks which come in clamshell and "Flex" variants.
The standard clamshell Chromebook variant sports a 14-inch touch supported FHD displays with 100% sRGB and 300 nits, Intel processors, SSD storage, and Wi-Fi options. The 5i opts for a premium feel with metal chassis, narrower screen bezels, user facing speakers and privacy shutters identical to Lenovo's flagship ThinkPad lineup.
The Lenovo 5i 14 Chromebook will be powered by an 11th Gen Intel Core i5 processor with up to 512GB SSD storage options and a proposed 10 hours of battery life indicated by a front LED light bar reflecting battery power capacity for easy identification.
The port situation remains unchanged from other Lenovo Chromebook options that include two 3.1 Gen 1 USB-C, one Gen 1 USB-A, and audio jack.
As for the 5i Flex, there is an option for a full HD IPS LCD touchscreen or OLED which Lenovo claims to deliver 50 percent faster response times over LCD panels with boosted color volume.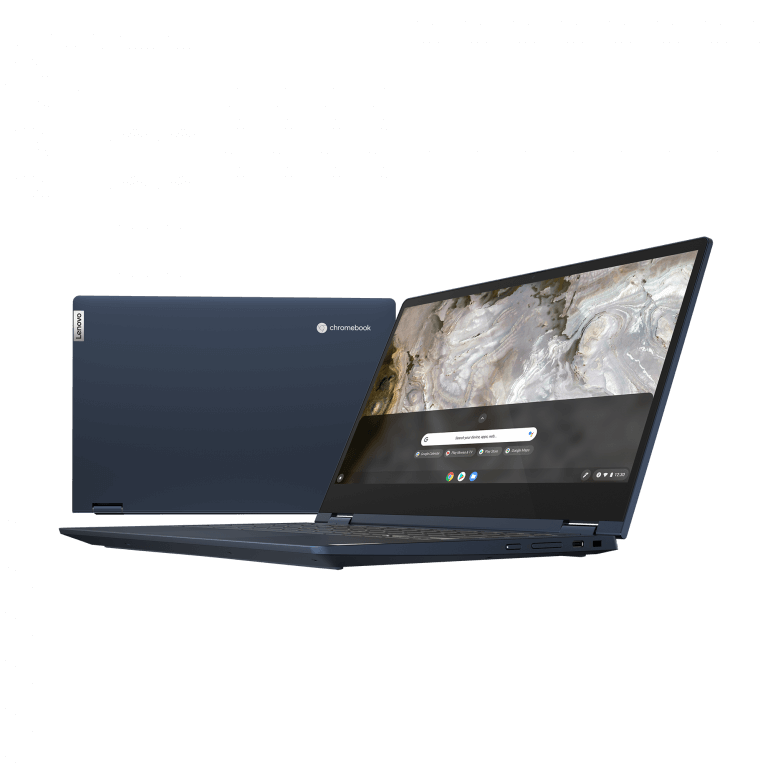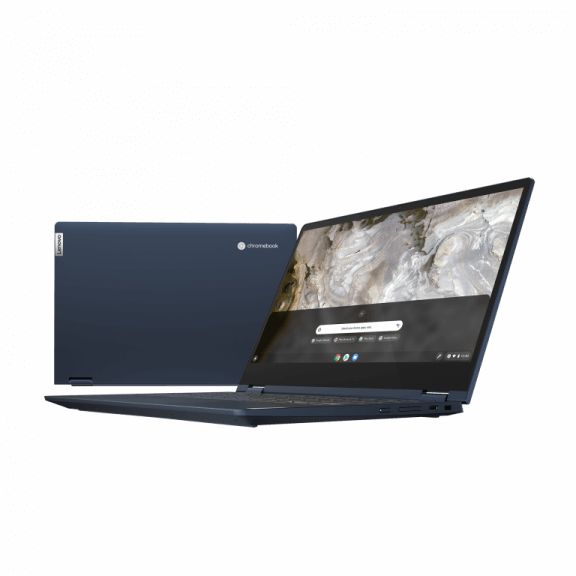 The Chromebooks will come in two color options that include Sand and Storm Grey (which looks blue in some lighting situations).
The Flex lineup will be available as early as this month with the Flex 5i-13 Chromebook for $439.99. The Lenovo 5i-14 Chromebook will come a month later in July for $439.99 as well.
Lenovo also rolled out a plethora of work-from-home accessories that include: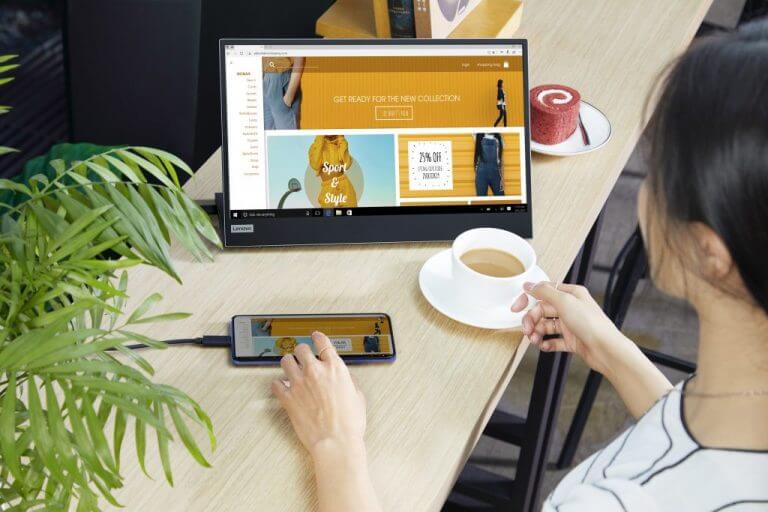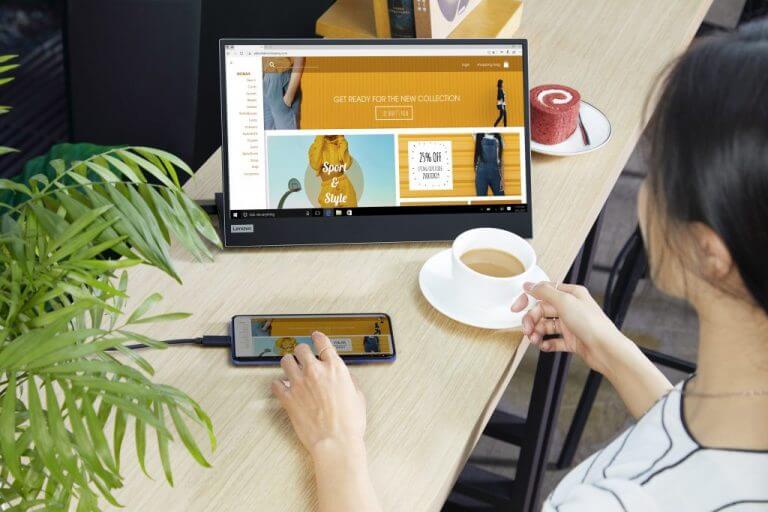 Lenovo L15 Mobile Monitor starts at $229.99 is expected to be available starting September 2021
Lenovo LC50 Monitor Webcam starts at $79.99 is expected to be available starting September 2021
Lenovo L32p-30 Monitor starts at $449.99 is expected to be available starting October 2021
Lenovo L27m-30 Monitor starts at $229.9 is expected to be available starting September 2021
ThinkVision M15 Mobile Monitor starts at $219.00 is expected to be available Q3 2021
ThinkVision T24m-20 starts at $299.00 is expected to be available Q3 2021
ThinkVision MC50 Monitor Webcam starts at $99.00 is expected to be available Q3 2021