The first screenshots of Windows 11 have leaked today ahead of Microsoft's Windows event on June 24. The images have been published on the Chinese website Baidu, and Windows Central and The Verge have since confirmed their authenticity.
One of the two images reveals a Windows 10X-inspired Taskbar design with centered icons, as well as a floating Start Menu with Pinned apps but no Live Tiles. The animated Tiles have been around since Windows 8 released almost 10 years ago, but it looks like Microsoft is ready for a fresh start with Windows 11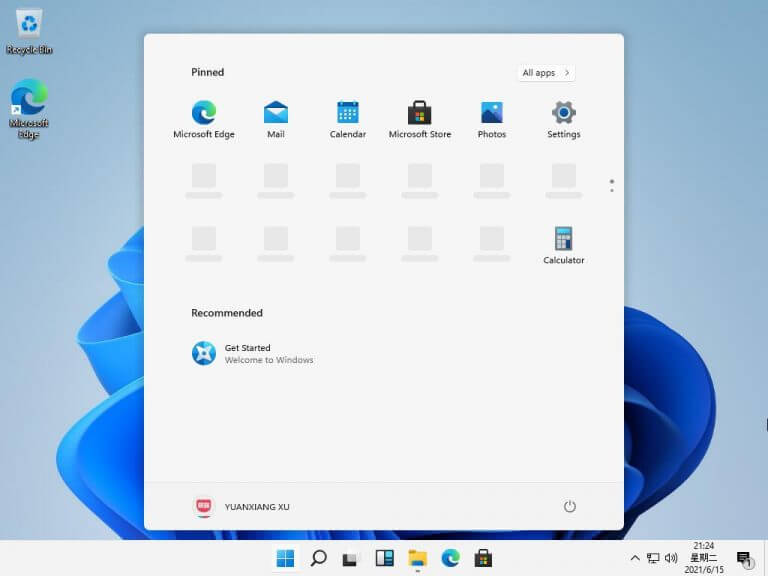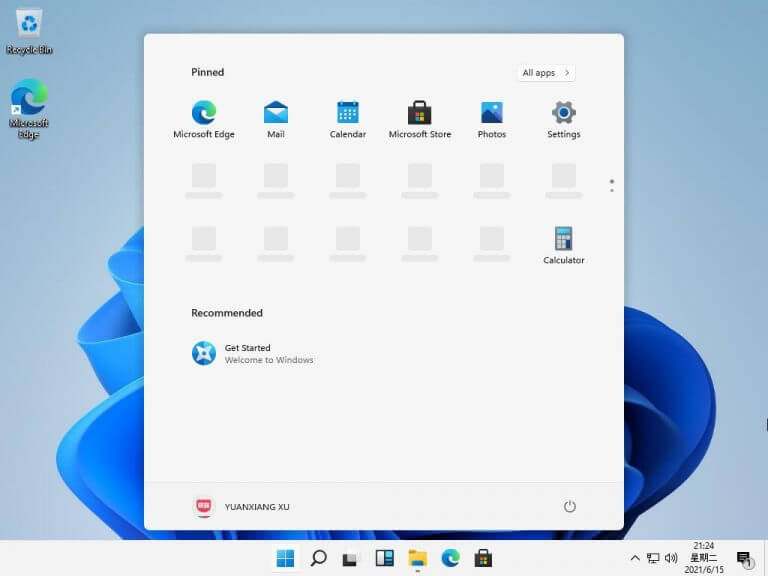 The second image shows the "About" section of the Settings app revealing that what we're seeing in the Windows 11 Pro build 21996.1. which according to Windows Central Zac Bowden is "a near-final build of the OS."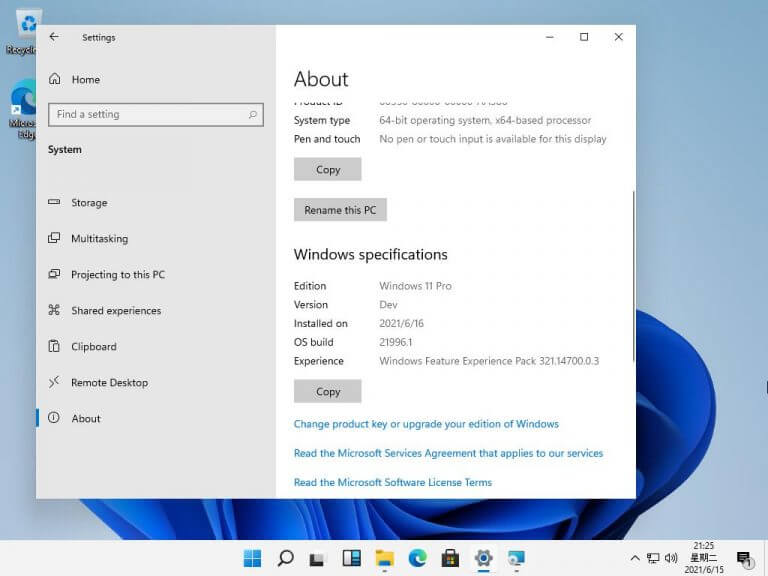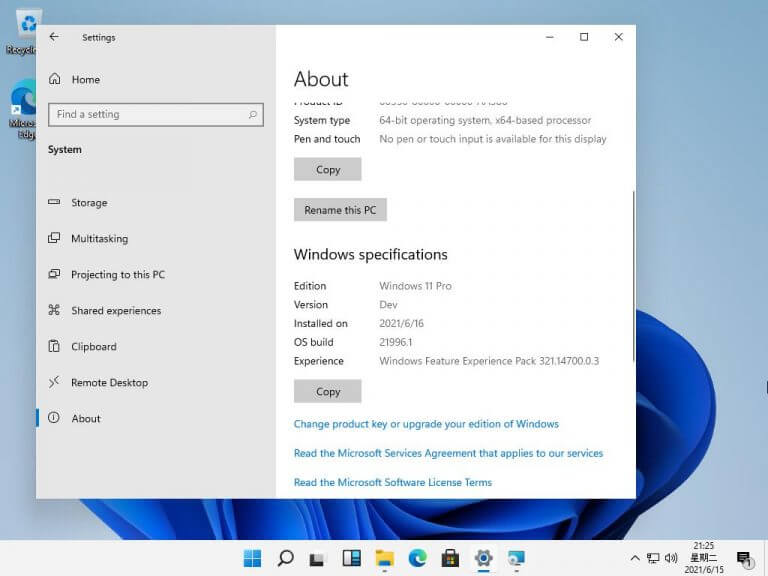 These two leaked images don't reveal much about the OS, but the similarities with Windows 10X are pretty obvious. Microsoft recently announced that it had shelved the new OS to focus its efforts on Windows 10, though the company also said that "the technology of Windows 10X could be useful in more ways and serve more customers than we originally imagined."
Microsoft has been having fun teasing a Windows 11 reveal with the June 24 event picture and an 11 minutes video of Windows Startup sounds, but it's unfortunate that the company hasn't been able to prevent all leaks ahead of the event next week. We'll see if more information about Windows 11 will be revealed in the coming days, but in the meantime, we still have a lot of unanswered questions about this new version of Windows.
Update 10:40 AM PT:  It looks as though the whole build has leaked, not just these screenshots, and many early enthusiasts have already been sharing more screenshots of Windows 11. We'll have more on this leaked Windows 11 build very soon!