Microsoft keeps iterating fast on its new cross-platform To-Do app, and the team has recently released a new version of the app for Windows Insiders which brings some improvements to Smart Lists (via Aggiornamenti Lumia). First of all, you can now customise your Planned Smart List with a selection of themes, like you can already do in your different lists and "My Day" section. For now, the "Important" Smart List still doesn't support Themes, but this may well be coming in a future update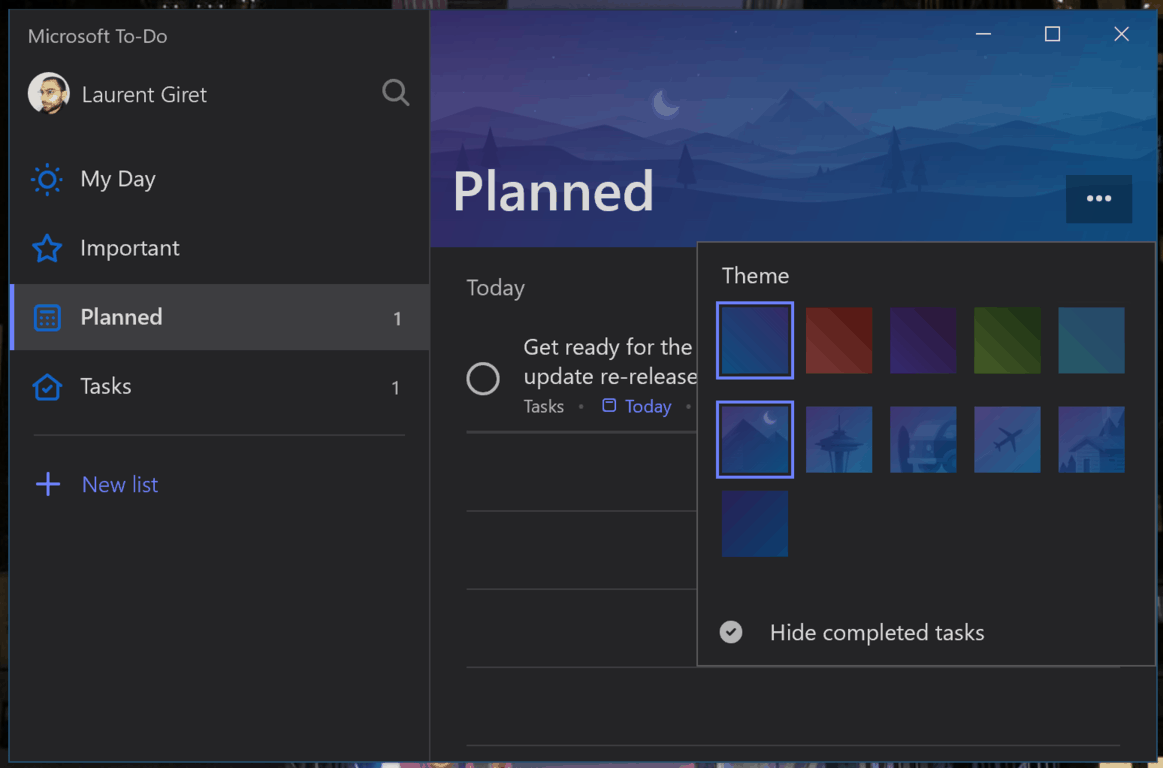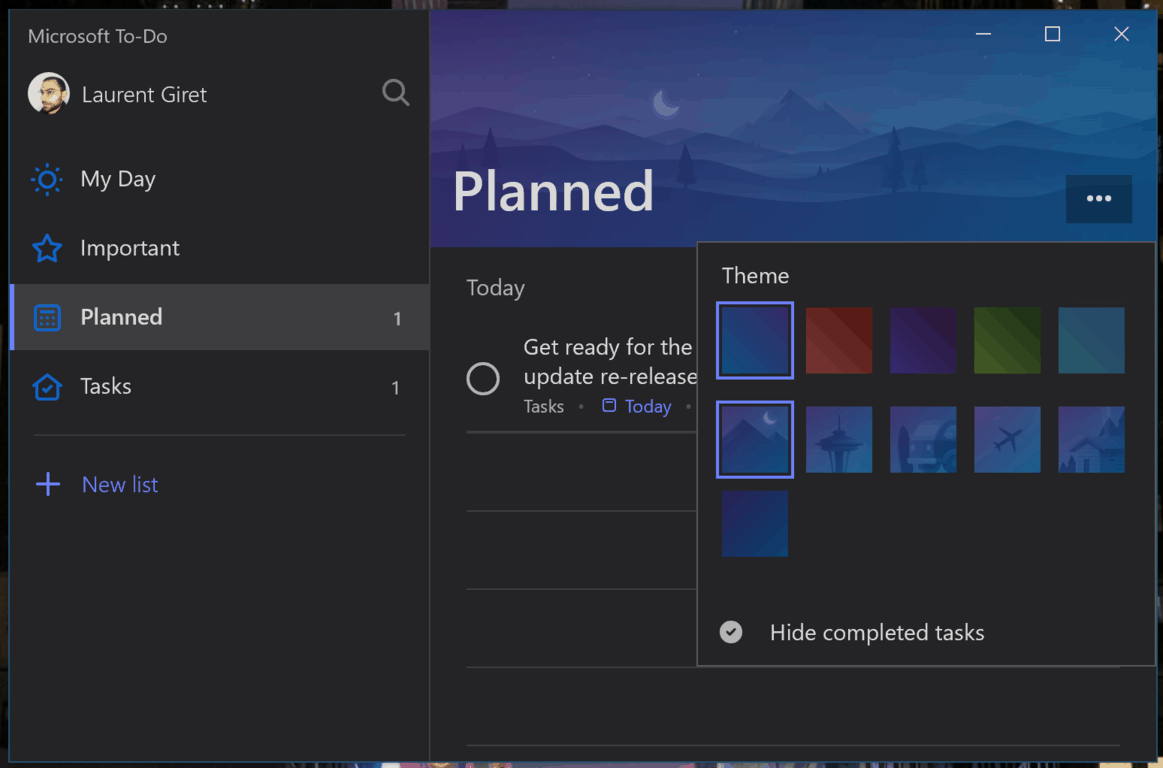 Next, there is a new option in Settings for automatically hiding the "Planned" and "Important" Smart Lists in the left panel when they're empty. You could already disable these two Smart Lists in settings if you have no use for these features.
Lastly, this update brings the usual performance and sync improvements, which are always welcome. We now have the version 1.43.1811.9001 on our Insider machine, which should be coming to non-Insiders in the coming weeks.