AdDuplex has just published its Windows Statistics Report for the month of August 2018, once again giving us an approximate idea of the popularity of Windows 10 versions and Surface devices worldwide. As usual, the company's numbers only take into account Windows 10 PCs running Windows Store apps using the AdDuplex SDK, so that's just a sample, and maybe a skewed one, of the global Windows 10 userbase.
Anyway, the Windows 10 April update is now running 86.7% of all Windows 10 PCs AdDuplex measured this month. That's a very small growth compared to the 84% of Windows 10 PCs the company observed in July, but the rollout of the latest major update for Windows 10 is now almost complete.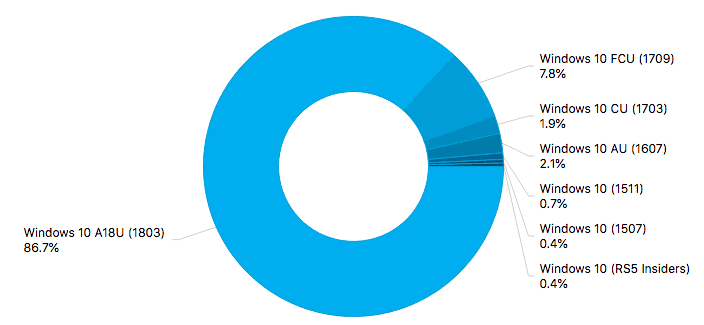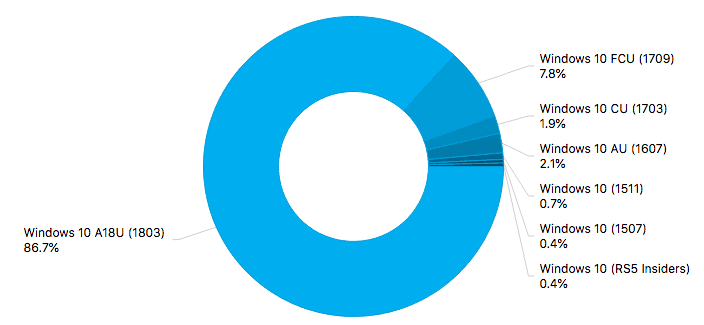 AdDuplex also shared some new data about the Surface family of devices today: The brand new Surface Go already showed up on their radar this month with a 1.24% usage share, landing between the Surface Laptop and the Surface Studio. Again, this data is only about Surface devices running AdDuplex ads, and it doesn't reflect the complete Surface user base.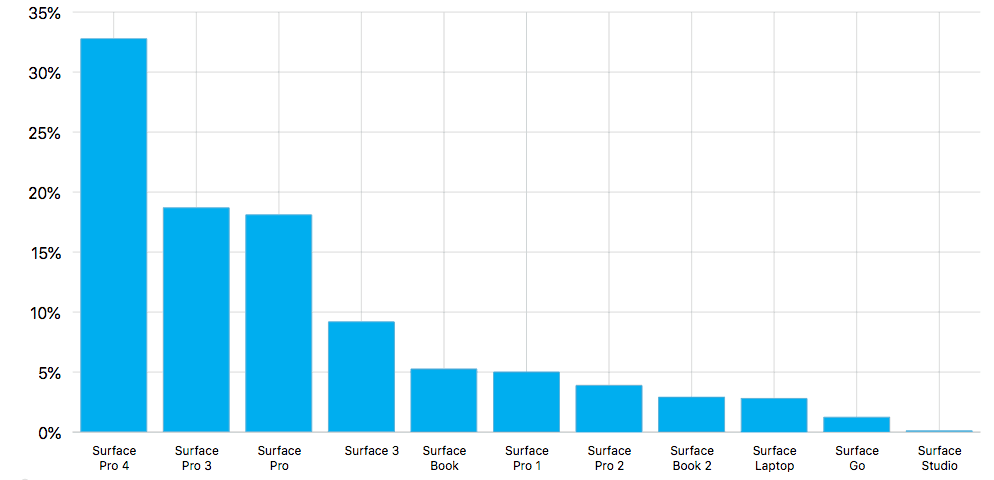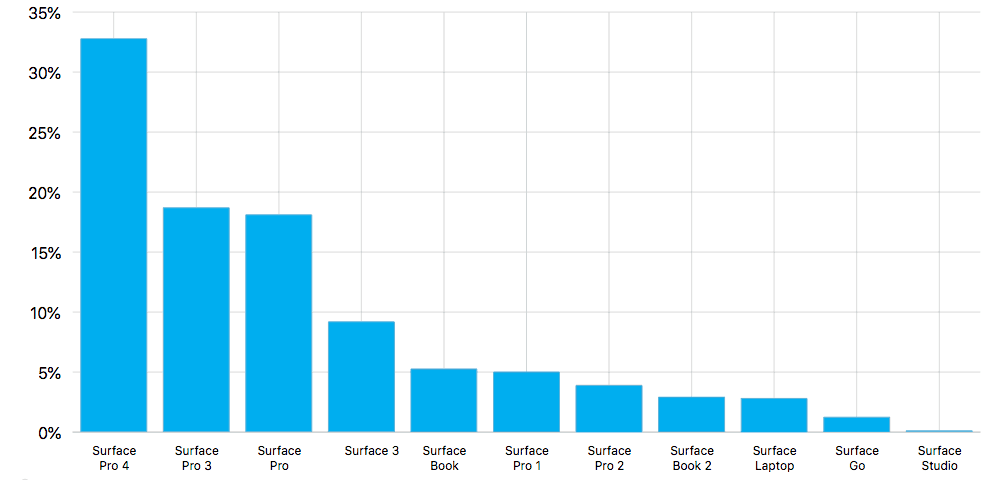 The Surface Go was released on August 2 in the US, but it will start shipping in many more markets starting August 28. The 10-inch tablet is the most affordable Surface ever, and it should really appeal to Microsoft fans who have yet to buy a Surface device. Microsoft doesn't share any hard data about its Surface sales, but it will be interesting to see if Surface Go can boost Microsoft's Surface revenue in the next quarter.