Japanese video games company Konami is celebrating its 50th anniversary this year, and for the occasion several classic Konami games will be re-released on PC, Xbox One, PS4 and Switch. The first game in the Konami Anniversary Collection series will be the Arcade Classics collection, to be released on April 18.
This $19.99 bundle will includes 8 arcade classics from the 80s: Haunted Castle, Typhoon (A-Jax-, Nemesis (Gradius), Vulcan Venture (Gradius II), Life Force (Salamander), Thunder Cross, Scramble and TwinBee.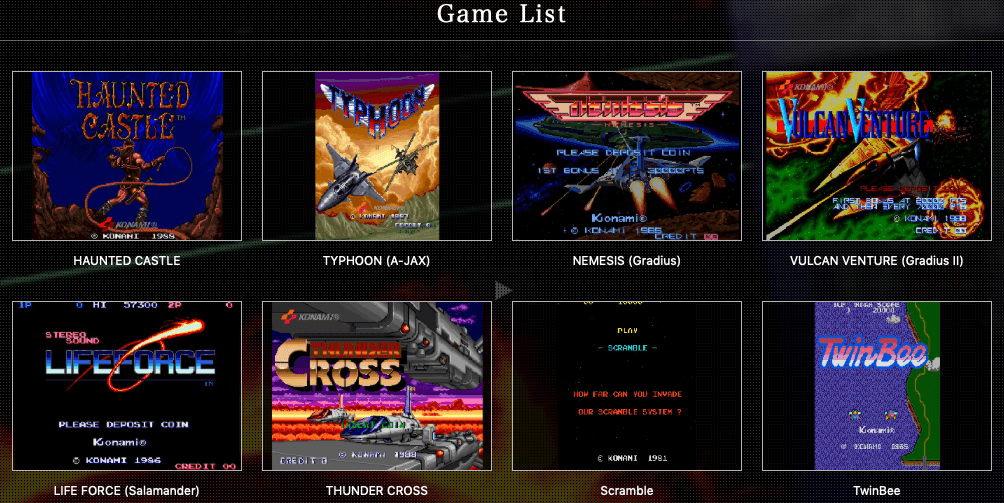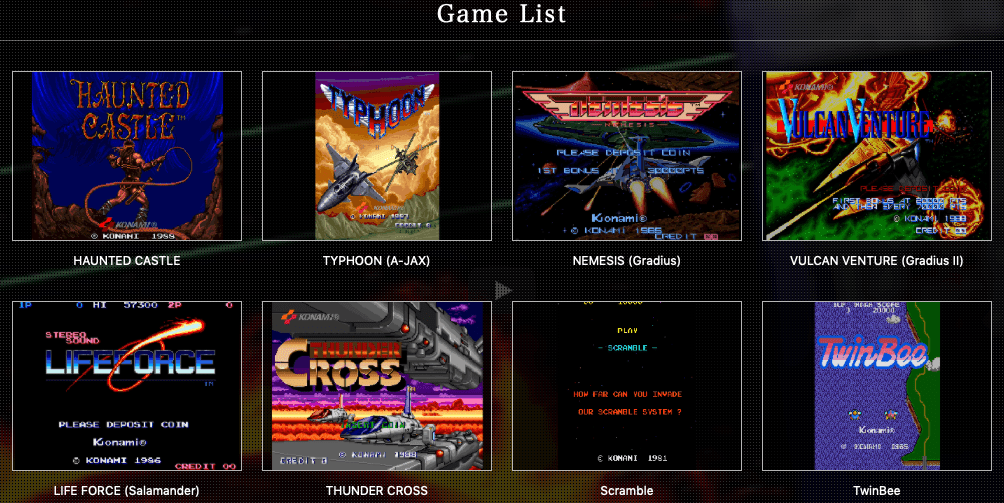 Coming in early summer 2019 are the Castlevania Anniversary Collection and the Contra Anniversary Collection. Several Castlevania and Contra games have been previously ported on the Xbox 360, and some of them are currently available on Xbox One via backward compatibility, but it's certainly a good to bring back these old classics to the spotlight. In case you missed it Square Enix is doing the same this year with its Final Fantasy series, with several old episodes being ported on Xbox One and Nintendo Switch.
The Konami Anniversary Collection series will only be available digitally, and Konami will also offer in-game bonus books showing concept sketches from the development of these games.