Microsoft continues to make improvements to the Xbox App on PC, rolling out a number of new features for the month of June in addition to general performance and reliability enhancements on the backend.
Search and navigation improvements
This latest June update brings navigation improvements such as a more accurate search function, which now includes search results from EA Play and Ubisoft Connect. Navigation is now on the sidebar, and a new games queue has been implemented on the bottom left corner of the app. New collections have also been added to the Home screen, including a "Games to play together" collection for when you feel like teaming up with friends, as well as a "Side-scroller" collection and a "Point and click" collection.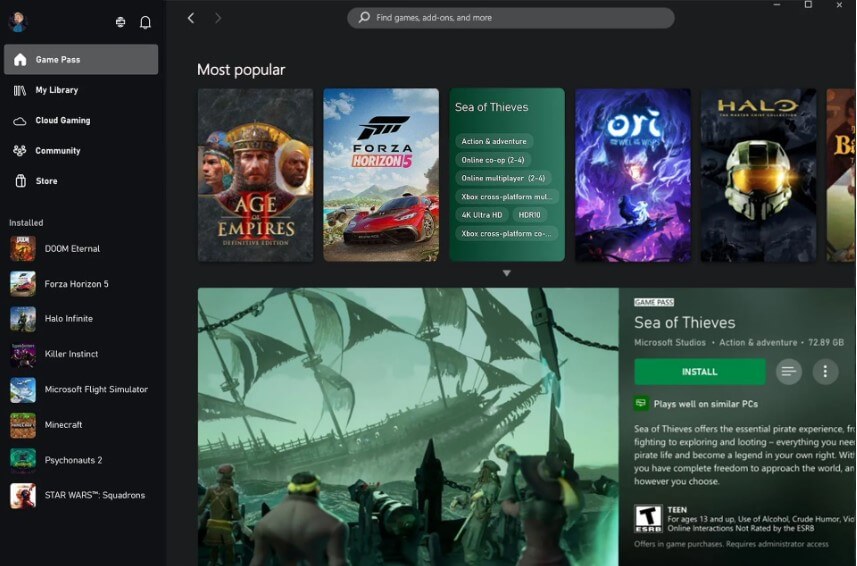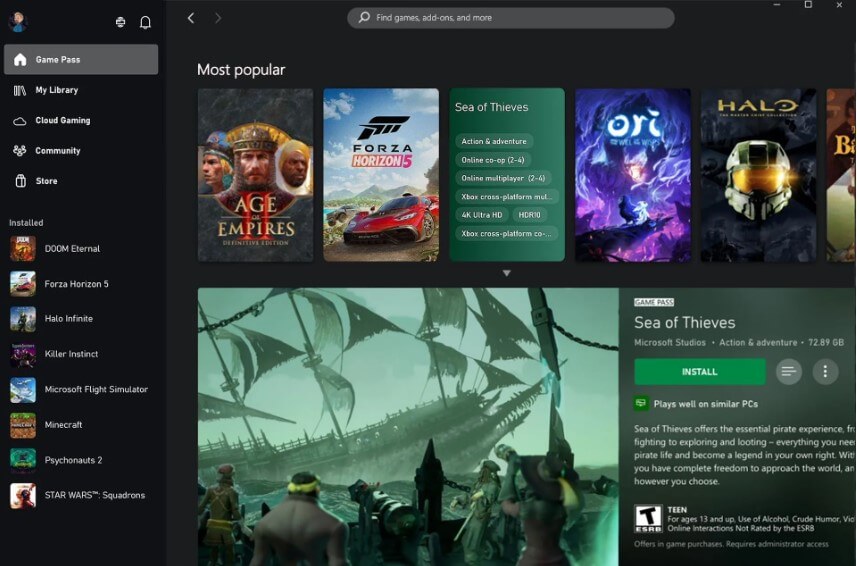 Game Performance Fit Indicator
This new feature is aimed at helping users determine how well a game might run on their PC before downloading it. When you click on a game's details you'll be able to see a prognosis of how the game might perform on your machine by comparing it to that game's performance on computers with similar specs. If your PC can't handle the job, you will see the game's system requirements along with details of what you'll need to run the game.
Bear in mind that this new feature is being rolled out, and performance checks won't be available for all games.
This latest update to the PC Xbox App makes for a more user-friendly experience. You can check out the release notes here for more info.