Microsoft is kicking off its digital Inspire partner conference this morning, and the company is using this opportunity to announce some important updates for Microsoft Teams. The collaboration hub had its big moment following the worldwide covid-19 pandemic that profoundly impacted the way we work, and the Teams updates that Microsoft announced this morning focus on firstline worker experience, meetings, and other platform updates.
For firstline workers using Teams every day, a new Walkie Talkie feature is currently in preview on Android devices, and companies like BlueParrot, Klein Electronics, or Samsung have now built specialized hardware for it. Microsoft Teams on RealWear, which is now in public preview, will also allow firstline workers to use completely Teams hands-free.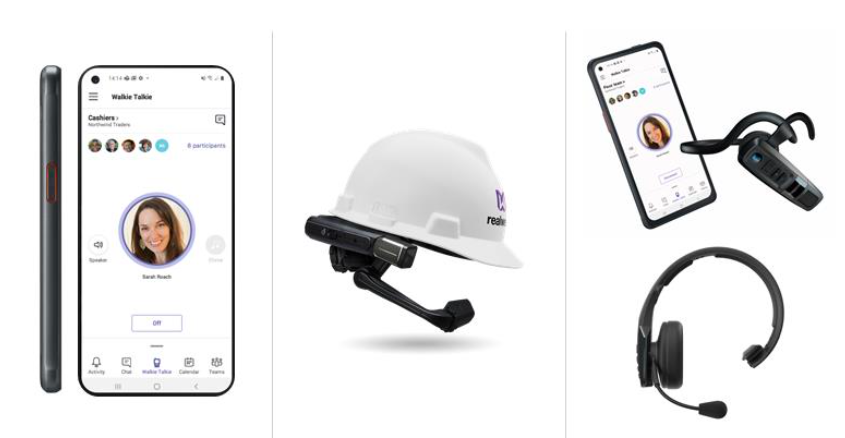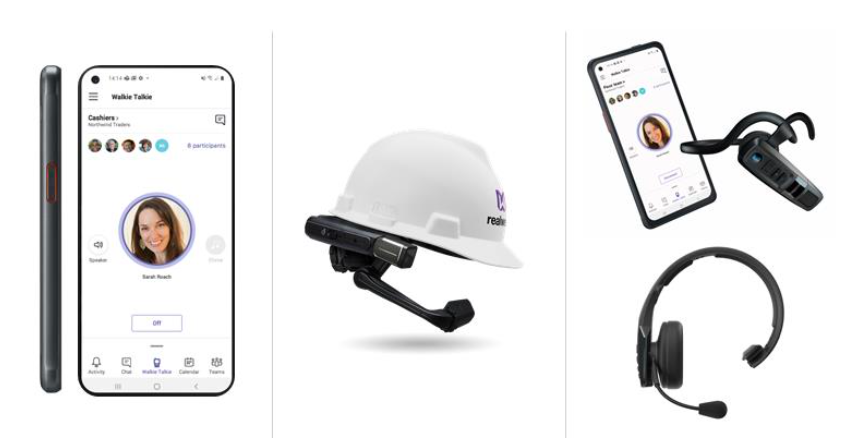 Microsoft recently added support for Yammer Communities to its Teams mobile apps, allowing all employees to stay connected and see critical message and safety alerts within the app. "Having a direct line of communication with your Firstline Workers during uncertain times is critical to ensuring they feel included, engaged, and informed," explained CVP of Microsoft 365 Jared Spataro.
For IT admins, Microsoft has also released new Firstline Worker and manager policy packages, as well as Audit logs for Shifts to keep track of activities more easily. Shift schedule assistance is also coming later this year and will make it easier to avoid schedule conflicts while creating team schedules.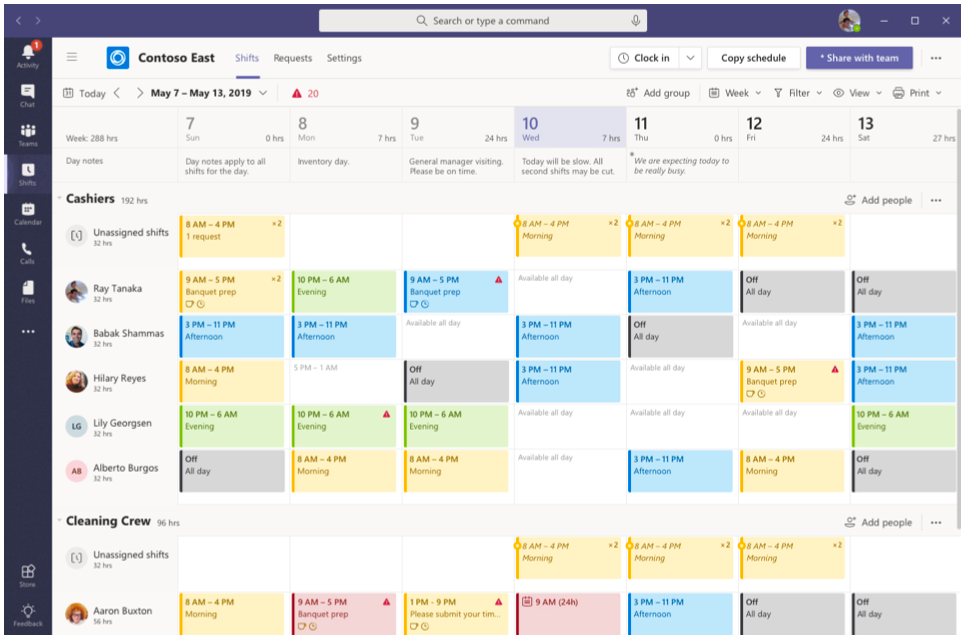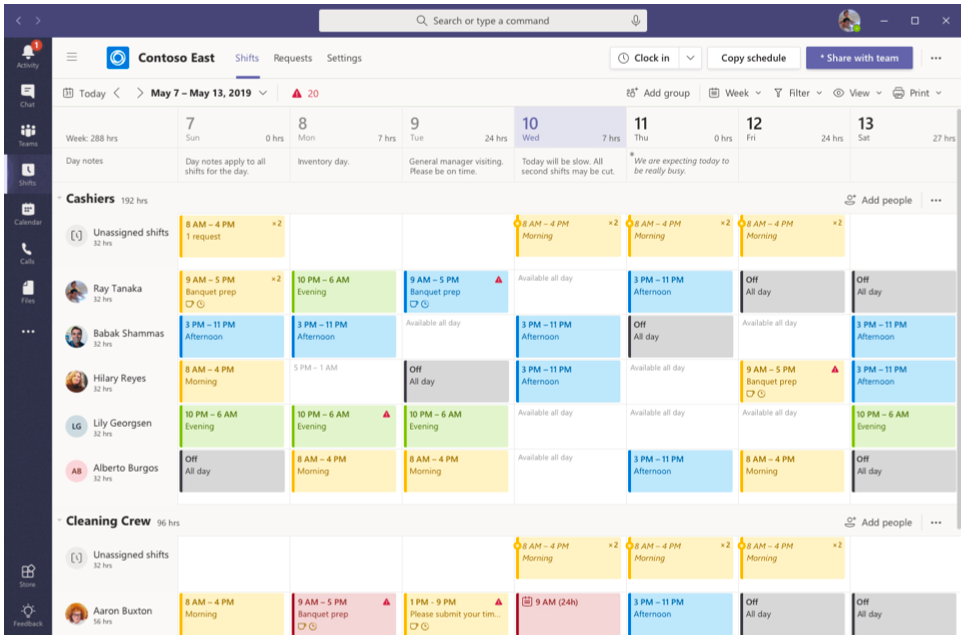 Microsoft's partners have been creating Teams Room devices for quite some time now, but the software giant has been working on new device management and monitoring options for companies willing to delegate the management of Teams Rooms devices to Microsoft. A new Microsoft Teams Room Premium offer will provide 24/7 management and monitoring of Teams Rooms devices to customers willing to pay for the service, which will cost $50 per device per month.
For other customers using the existing Meeting Room service, this one will become Teams Rooms Standard. At $15 per device per month, it will bring new tools to the Teams Admin Center to simplify the management of Teams Rooms devices, including bulk management tasks, and health monitoring.
Microsoft Teams is also evolving a rich platform that supports bots and third-party apps. Customers already using Microsoft's Power Platform can now build apps and chatbots without leaving Teams. Developers will also be able to integrate third-party services with Teams meetings. "For example, a third-party Agenda app could add a tab with an agenda in the pre-meeting window, a button to open agenda items on the meeting control bar, or a summary file or other type of object in the post-meeting chat window," explained Spataro.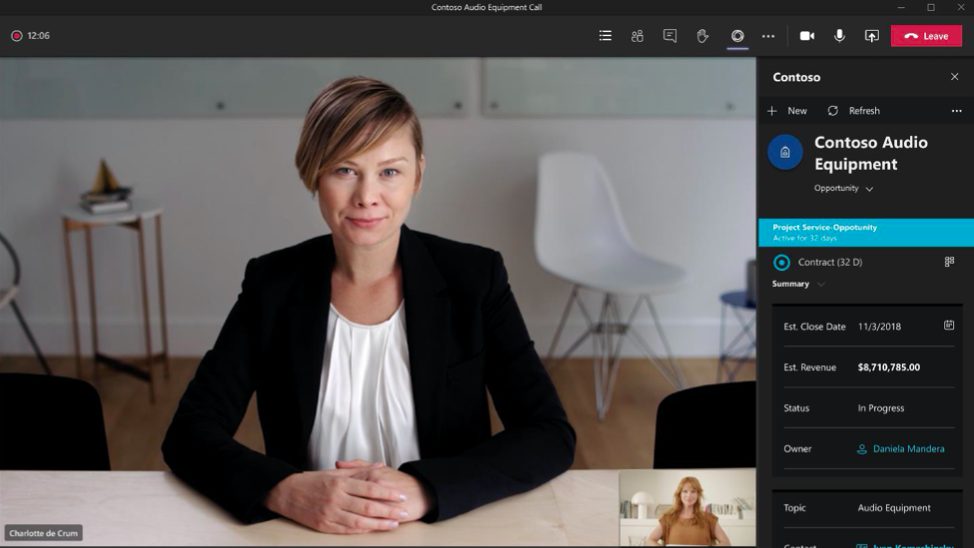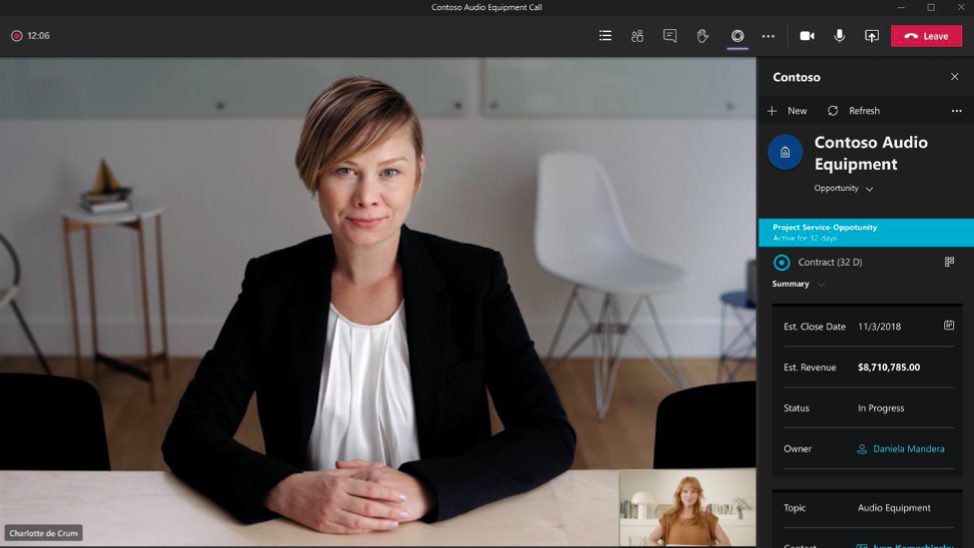 The last point should be critical in Microsoft's ongoing competition with Zoom, the easy-to-use video conferencing app that pretty much boomed during the pandemic. Video calls have now become a core Microsoft Teams feature, and the company recently unveiled a new Together mode and many other enhancements for Teams meetings.