On the Windows blog, Microsoft shows that there is an extra incentive to using Edge with Windows 10. In a new pilot feature, Cortana can provide you with some extra help in finding the best price when shopping online using Edge.
Microsoft Program Manager Dheeraj Mehta, works on Cortana in Microsoft Edge, and provides more detail on the pilot feature:
"With Cortana and Microsoft Edge, we hope to continue offering features that will help you save time and money when shopping online using the Microsoft Edge web browser. To that end, we recently released a pilot feature that helps find the best pricing for the product you are viewing. However, Cortana will only notify you if the relevant details are available at the time of your visit. We are just beginning to roll this out to everyone on Windows 10 Creators Update to get feedback. Currently the feature supports 14 retailers including Amazon, Walmart, and eBay, within the US. We will be increasing availability and the number of retailers we support in the months ahead, so stay tuned for more updates. When you visit the site of a supported retailer, Cortana will alert you that there are other options available at a lower price for the same product."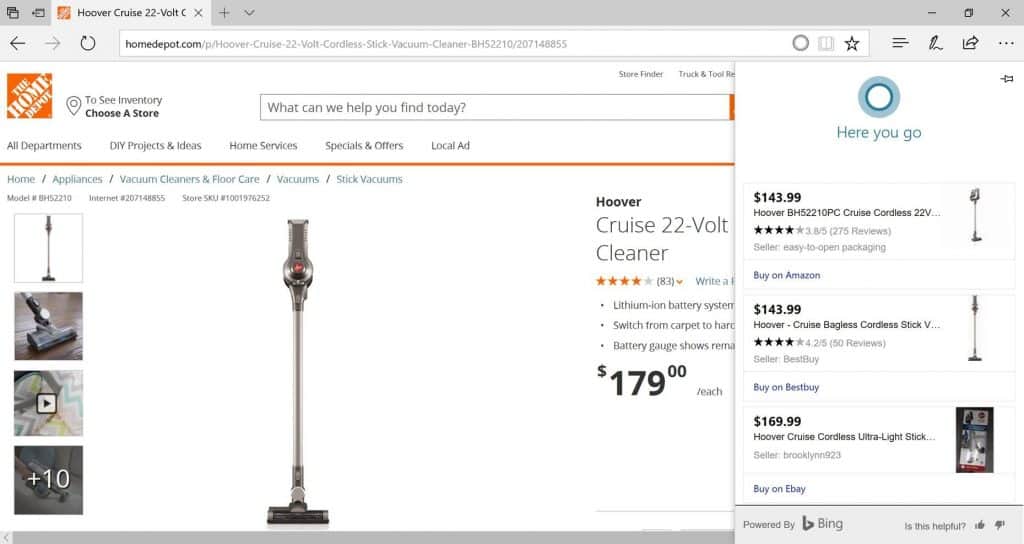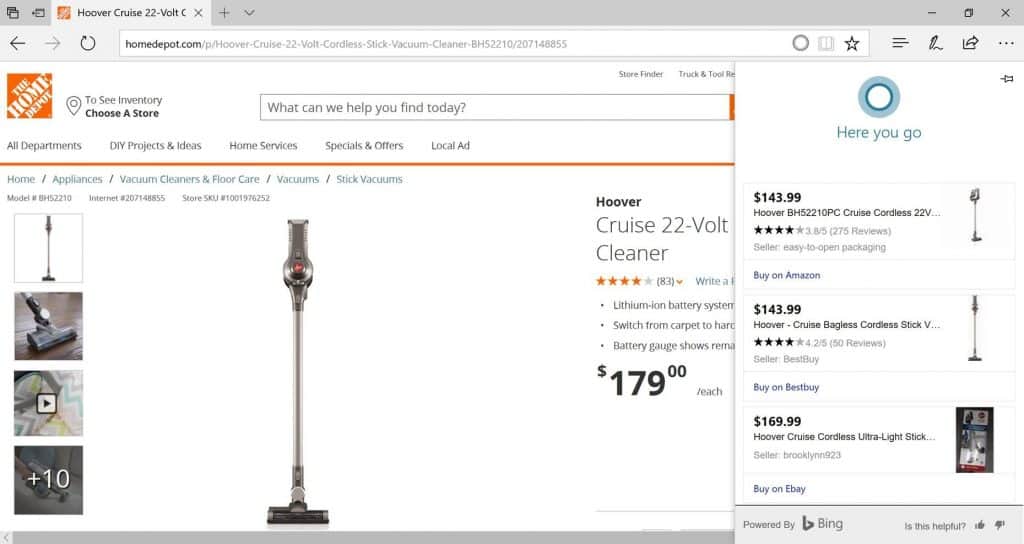 This pilot feature is similar to the one that already appears when using Cortana in Edge. When using the Windows 10 Creators Update, the only difference is that there are more Cortana options available when you visit a supported retailer in Edge.
Microsoft will continue to make improvements to this pilot feature, but be sure provide Microsoft with feedback on this feature and other improvements you'd like to see in Cortana in Edge in the future.