At IFA 2017, Microsoft's computer partners are pulling out all the stops with hardware after hardware announcements that include All-in-One desktops, refined 2-in-1 PCs and IoT devices all powered by Windows 10.
Joining the fray at IFA 2017 are Dell and Alienware with their 2017 offerings which include products that span across gaming and exploration ecosystems with their Inspiron 15 7000 gaming laptop, Inspiron Gaming Desktop, Alienware 34 Curved Gaming Monitors and rugged Latitude Extreme tablet.
The new Dell Inspiron 15 7000 Gaming Laptop brings a new cooling system that includes dual fans to help keep the system quiet during some intense gaming sessions. Other additions include an anti-glare IPS wide viewing angle FHD display with the option to upgrade to a 4K UHD version as well as Waves MaxxAuddio Pro software for sound clarity while gaming.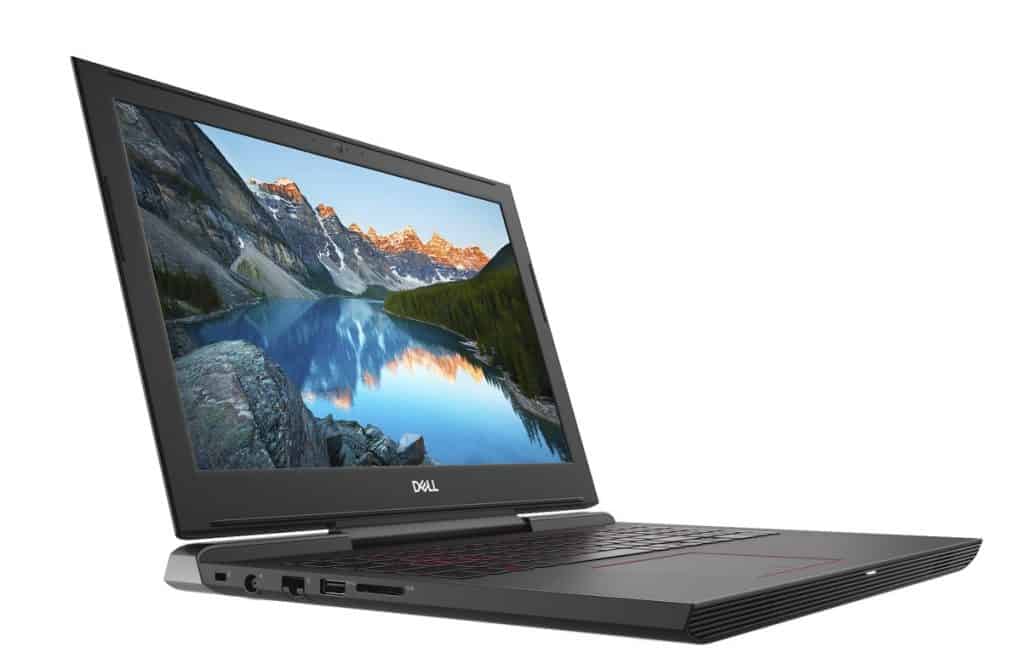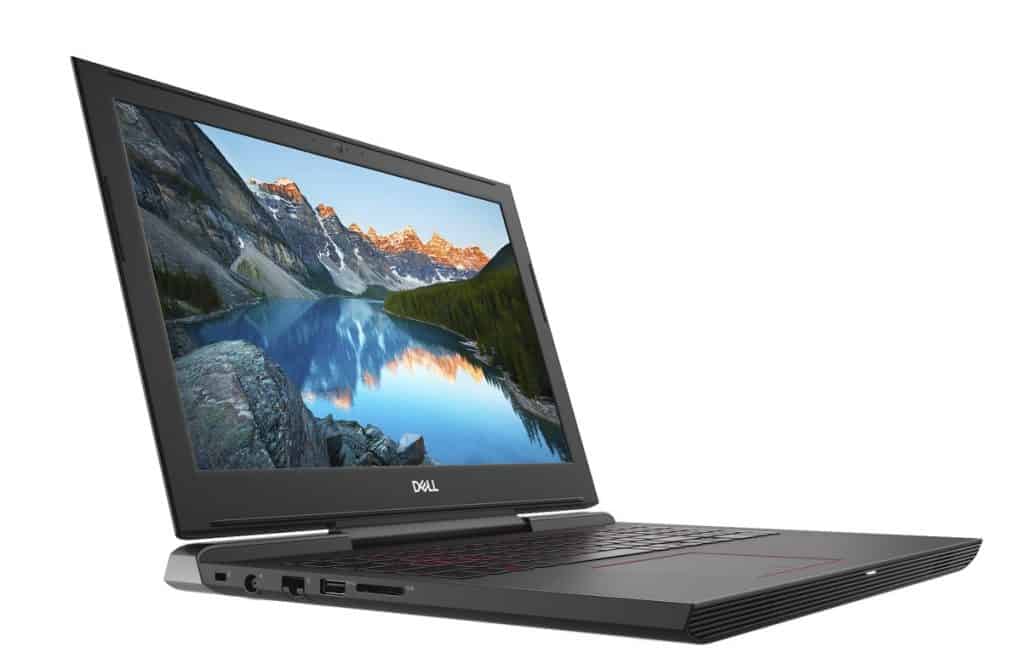 Other features include:
Built-in fingerprint reader enabling Windows Hello for safe, easy login.
New 2×2 WiFi antenna design provides great wireless performance while Dell's SmartByte software prioritizes gaming and video content to keep games and videos smooth even during large file downloads
Thunderbolt 3 multi-use port connects multiple devices (including support for up to two 4K displays) to the laptop with transfers up to 40Gbps.
Dell is said to be pitching the new Inspiron at $999 for the FHD display and $1,499 for the 4K configuration on its website Dell.com starting September 12, 2017.
For the more avid gamer, Dell is also bringing the Inspiron Gaming Desktop to IFA 2017.
The new desktop offering now comes equipped with a new clear side panel bathed in a new Polar Blue LED lighting.
The system features the latest AMD multi-core Ryzen processor with SenseMI, Ready for VR configs with AMD or NVIDIA discrete graphics cards, support for dual graphics cards, Waves MaxxAudio Pro with Performance 7.1 Channel HD audio, high capacity hard drives with SSD and dual-drive options, plus up to five bays for storage upgrades.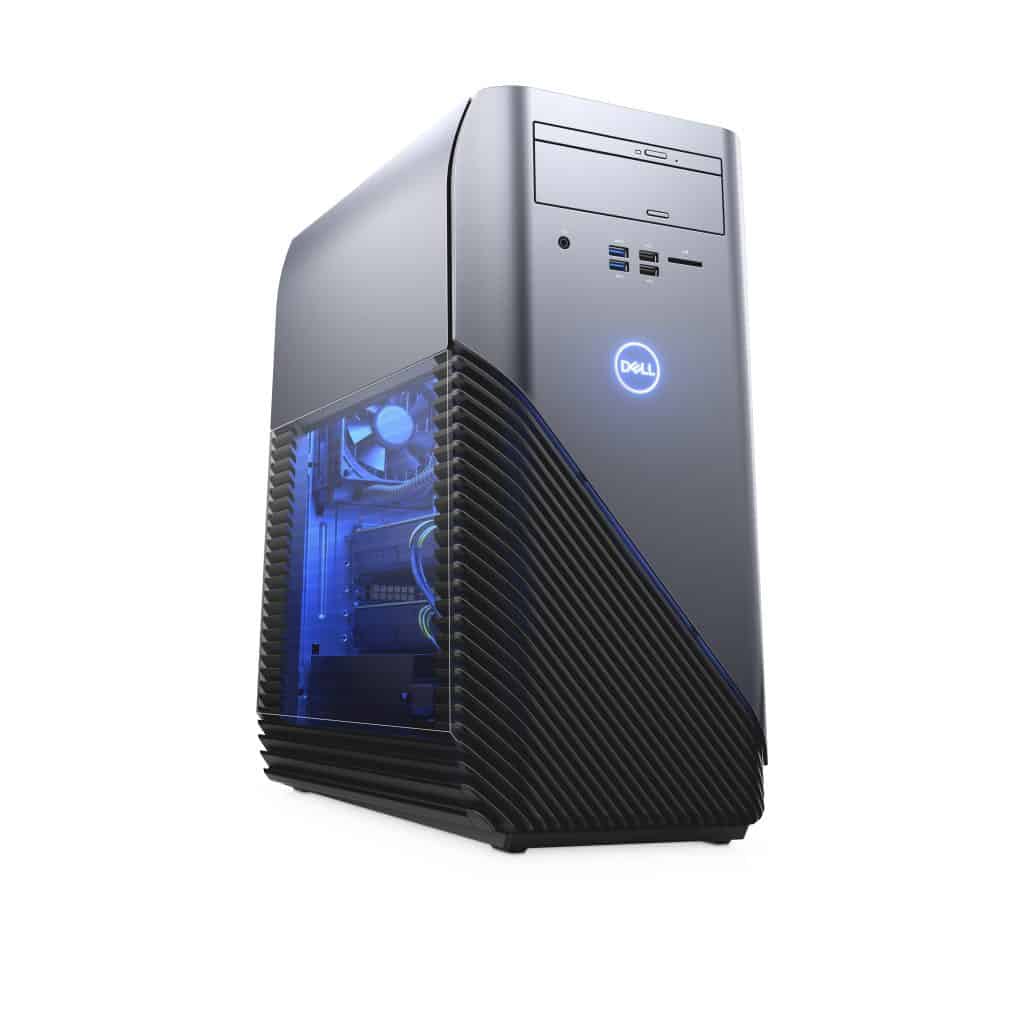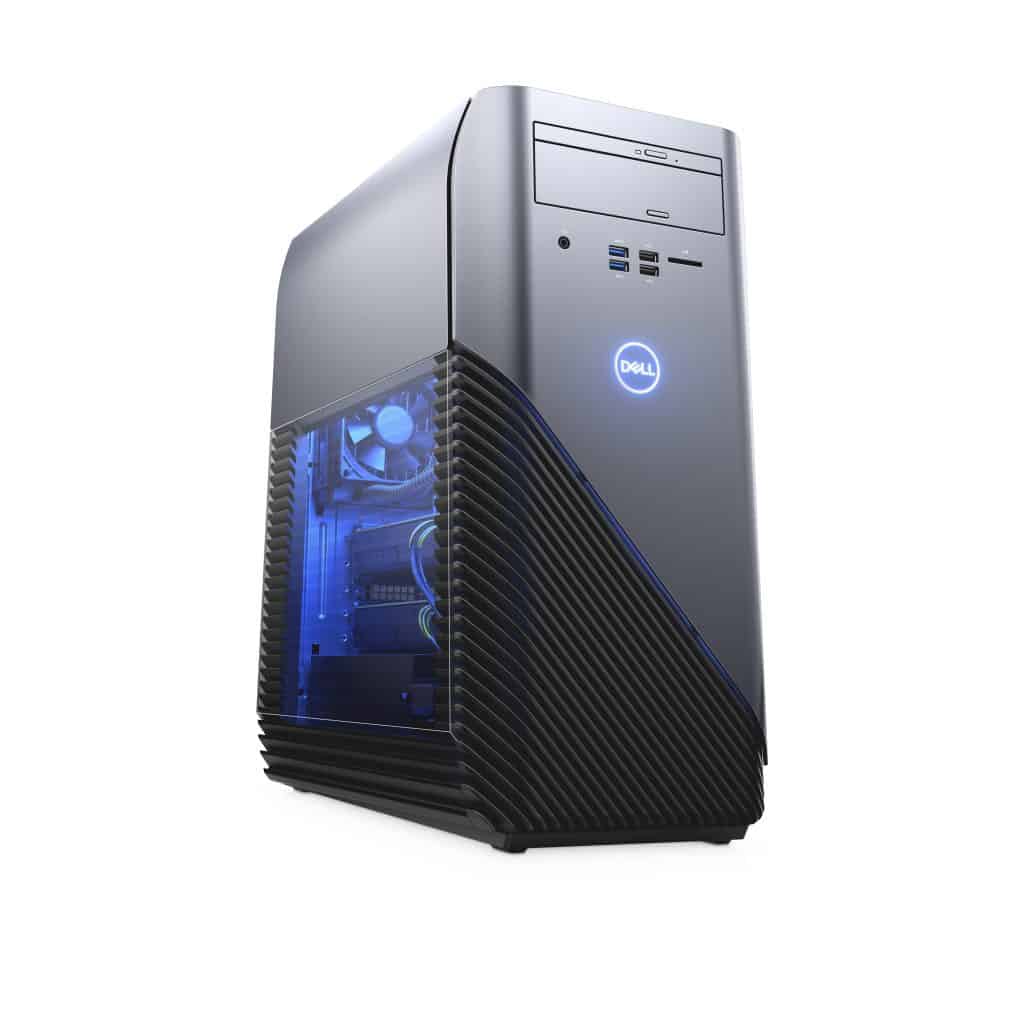 This beast of a machine is slated for release sometime in September for the relatively decent price of $599 without clear panel, $649 for the clear panel option as well as VR config for $1,249.
PCs aren't the only devices getting gaming love from Dell. The Alienware 34 Curved Gaming monitor is also making its debut at IFA 2017.
The dual 34-inch curved panel is said to be built with performance gaming in mind with wider viewing areas and ultra thin bezels.
Both driven by NVIDIA G-SYNC, the Alienware 34 Curved Gaming Monitor (AW3418DW) supports WQHD (3440 x 1440) resolution with a 120Hz refresh rate, and the Alienware 34 Curved Gaming Monitor (AW3418HW) supports WFHD (2560 x 1080) resolution with a 160Hz refresh rate. Both monitors feature lightning-fast overclocked refresh rate, combined with 4ms response time, delivering ultra-smooth gameplay.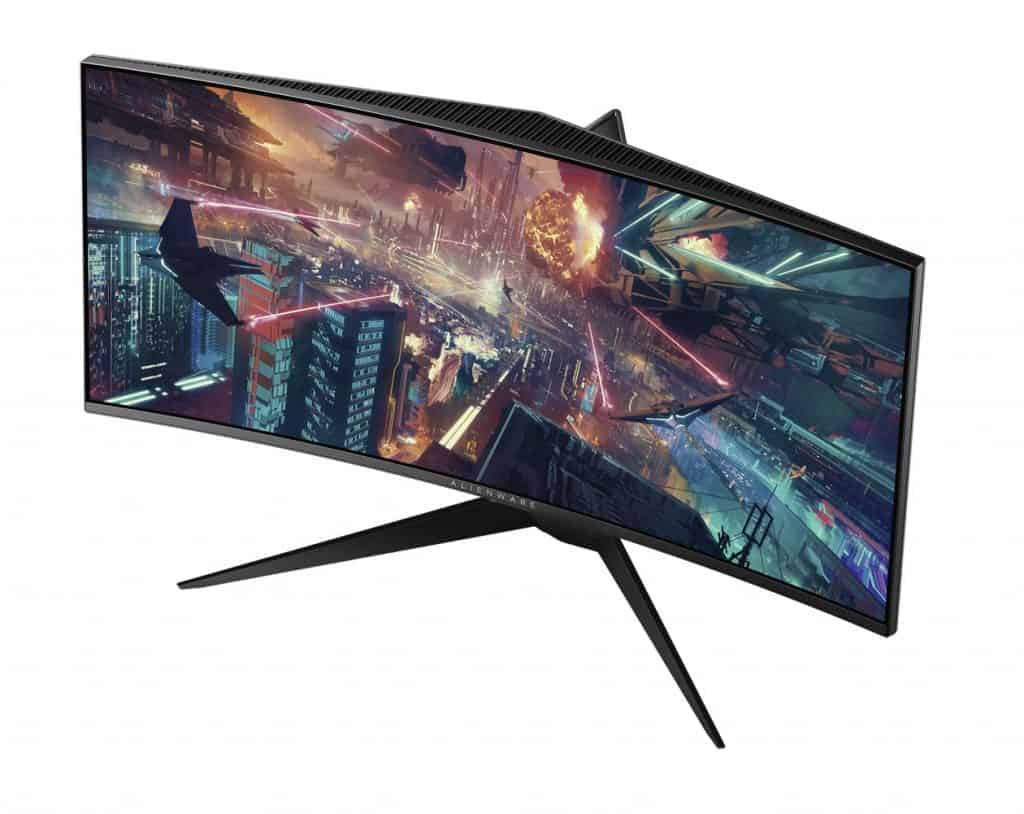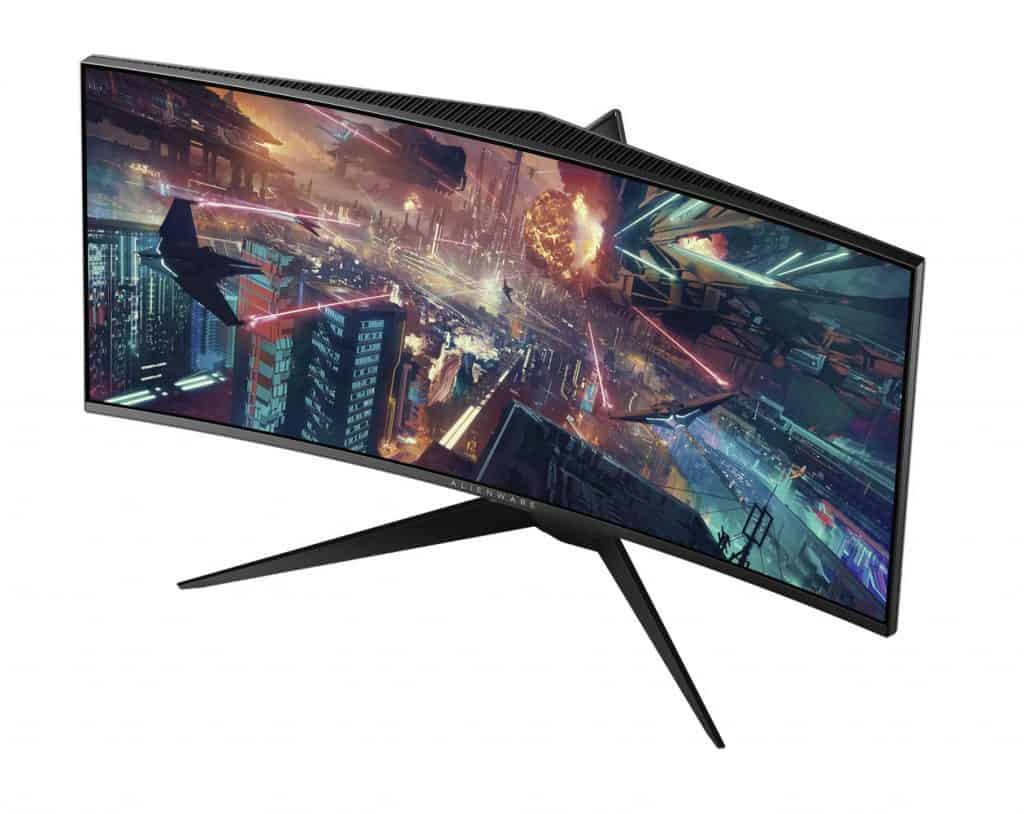 The Alienware 34 should be available now as Dell has it marked for August 30, 2017, release starting at $1,499 for the AW3418DW version. Later this fall a AW3418HW version will be available for $1,199.
Finally, Dell is offering it updated rugged Windows 10 tablet in the form of the Latitude 7212 Rugged Extreme tablet.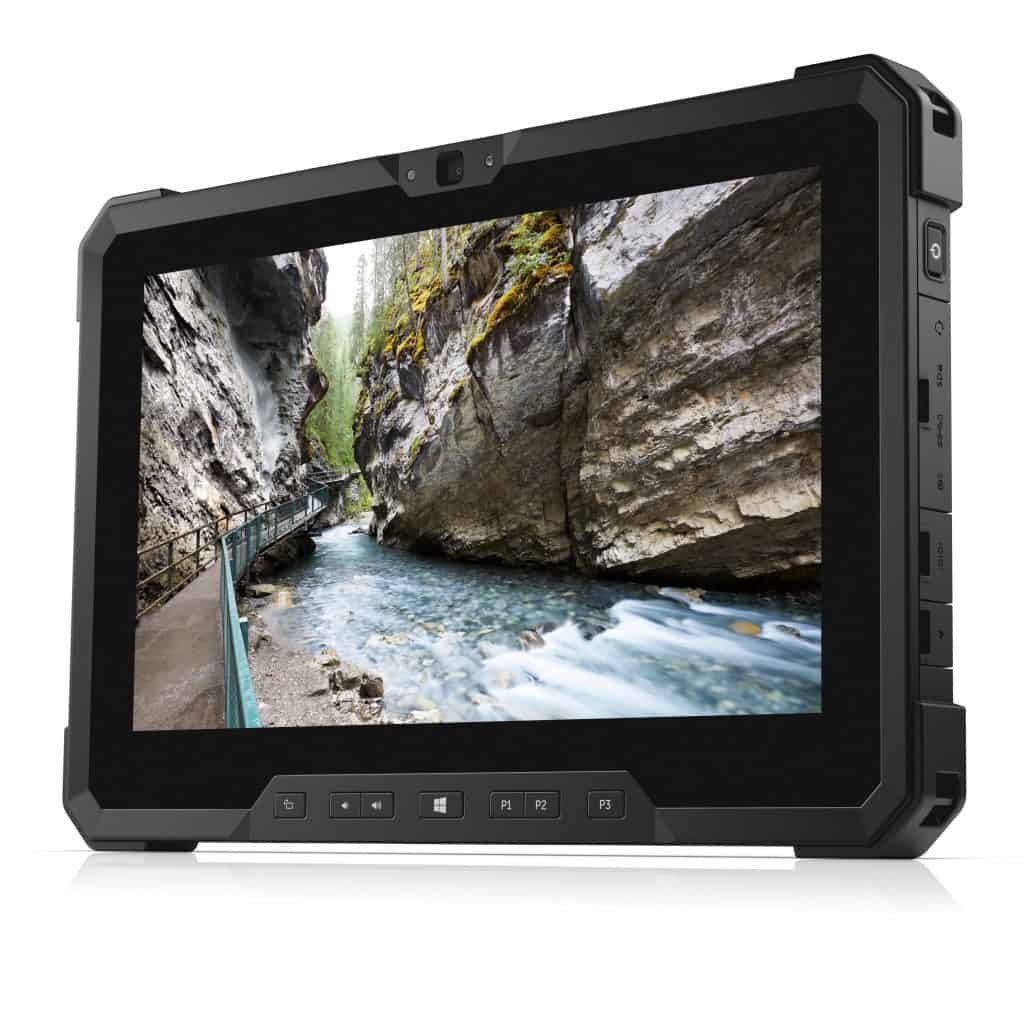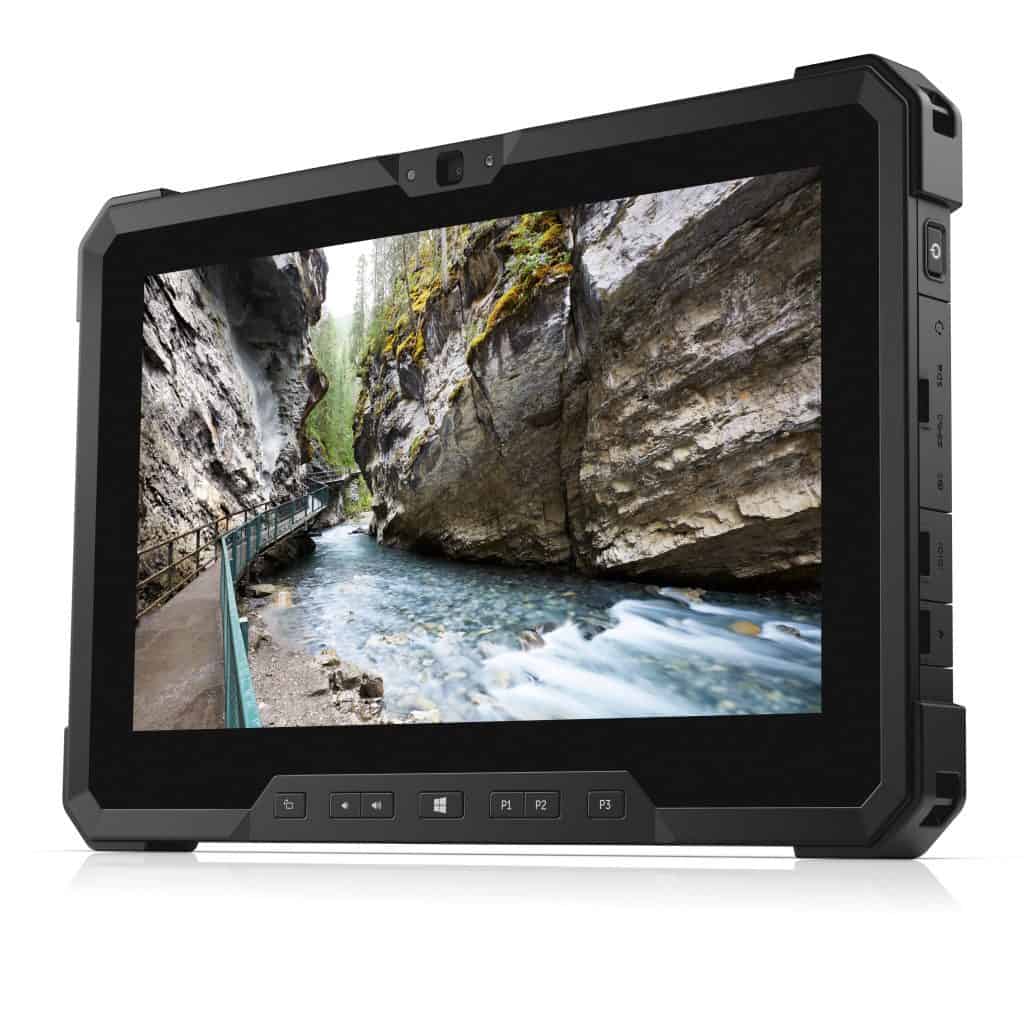 Perhaps, for those in construction, environmental engineering or deep sea exploration, the Latitude 7212 Rugged Extreme is offering "uncompromised performance, flexibility, and reliability" for the world's most demanding environments and jobs.
Other features include:
16GB of memory – double the amount of the previous generation
Your apps will scale smoothly for easy navigation with Tablet Mode in Windows 10
Up to 1TB of removable PCI-Express NVMe solid state storage for highly-mobile power users demanding best-in-class performance
Sophisticated 4th generation Dell Quad-Cool passive and active thermal management system
Freedom from wires with backwards compatible pogo docking for desk and vehicle, USB Type C connectivity with one wire docking, dedicated GPS communication and agnostic 4G LTE with double the mobile broadband performance**
A multi-touch glove capable 11.6" display with a brilliant FHD panel and etched Gorilla Glass cover and Type-C USB 3.0 I/O for docking capability
Lighter than the previous generation, weighing less than 3 lbs.
The Latitude 7212 is available globally. Visit Dell.com/Rugged to go over all the specs and features of this extreme tablet.
Obviously, there will be more coming from Dell throughout the IFA week, but these were just some of the highlights we thought gamers and explorers might be interested in. Check back here often to catch up on all IFA 2017 news!