What do professional researchers at Massachusetts Institute of Technology (MIT) do when their commercial high-end 3D scanning equipment doesn't make the cut? They pull out the Microsoft Kinect, apparently.
At the Field Museum of Natural History in Chicago last, the largest tyrannosaurus rex skull to be found had some unusual holes along its jawbone. For a long time, it was assumed that the holes were bite marks from another dinosaur and the T-Rex known as 'Sue' was simply scarred from an attack. However, the irregular spacing along the jaw line caused scientists to become curious about its origin.
To research the cause of the misshapen remains, forensic dentists were allowed permission to record a 3D scanning of the skull. Unfortunately, the dental scanners ended up being too small for a T-Rex (imagine that) and the team had to make do with the next best thing.
They called in some assistance from the MIT Media Lab.  bought a Microsoft Kinect and hooked it together into a makeshift system. In the recent PLOS One journal, Anshuman Das of the MIT Media Lab explained the system. MIT News summarizes it quite neatly:
The system uses a Microsoft Kinect, a depth-sensing camera designed for video gaming. The Kinect's built-in software produces a "point cloud," a 3-D map of points in a visual scene from which short bursts of infrared light have been reflected back to a sensor. Free software called MeshLab analyzes the point cloud and infers the shape of the surfaces that produced it.
Das mounted the Kinect in a modified camera harness and wore it on his chest as he moved around the skull. Thanks to quick thinking and Microsoft technology, the 3D scanning system was able to record across the entire five foot long jaw and produced evidence that assisted a full team of dentists, anthropologists, veterinarians, and paleontologists.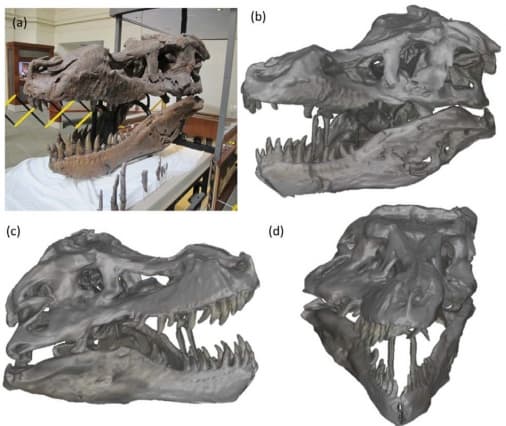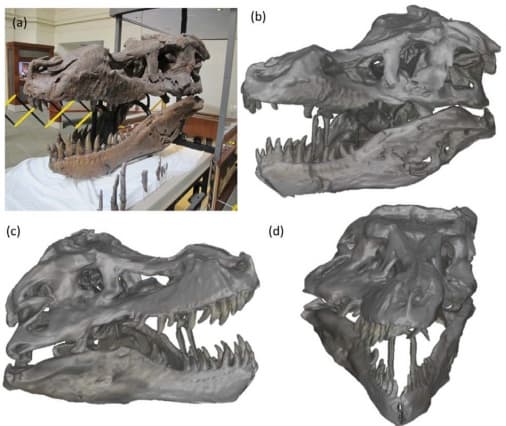 The low cost of $150 was nothing compared to the more professional 3D scanners, of course. However, Das believes that the system will be useful for other scientists around the world needing a quick and easy way to record their findings. Chalk another up for Microsoft, one innovation at a time even in the most unexpected places. As for 'Sue', there is still a hole in her mystery that scientists are determined to discover.