Starting tomorrow on April 15th, a variety of items inspired by the hit Horizon Zero Dawn video game will be available to purchase within Fortnite's in-game store.
Fortnite players will be able to buy an Aloy skin based on the game's main character, a Blaze Canister back bling, a spear pickaxe, a Glinthawk glider, a Shield-Weaver wrap, and an emote. An Aloy the Skywatcher loading screen will also be available as part of a bundle containing all of the above items.
Horizon Zero Dawn was a console-exclusive video game for Sony's PlayStation 4 console which makes this Fortnite content rather unusual as it'll allow Fortnite players on rival consoles, such as the Xbox One, Xbox Series X, and Nintendo Switch, to play as, what is considered by most to be, a PlayStation character.
While all of this main Horizon Zero Dawn content will be available to Fortnite players on all platforms, those who play Fortnite on a PlayStation 5 will unlock an additional Ice Hunter Aloy style for the Aloy skin. Once unlocked, the additional style will be playable on all supported platforms so someone could play Fortnite on PS5 to get the skin and then switch back to Xbox Series X or Android if they wanted to.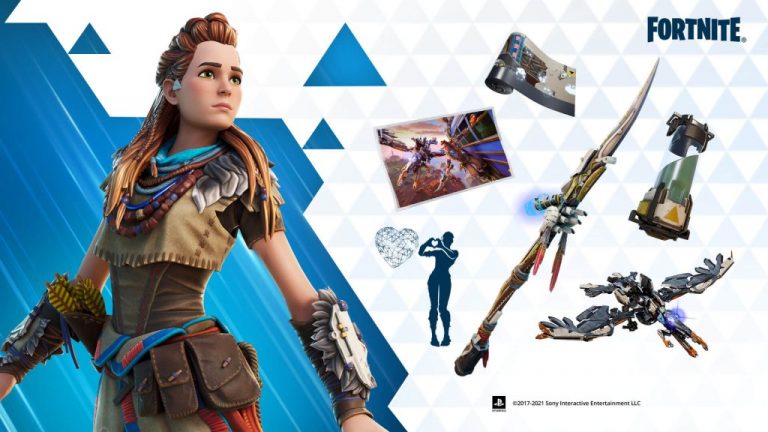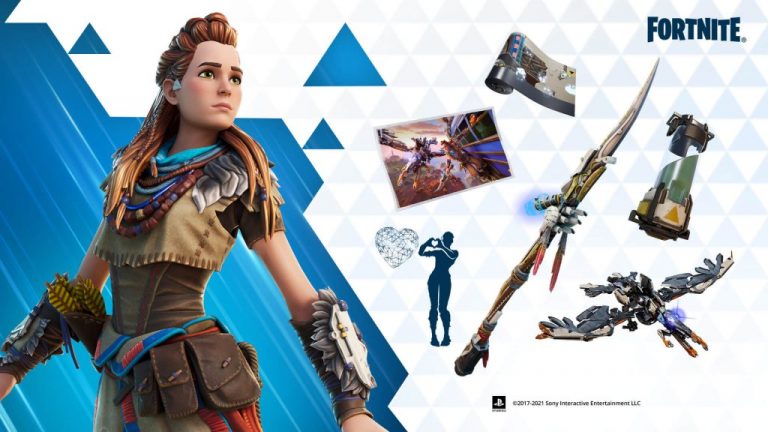 Aloy is the latest in a growing number of established video game characters that have come to Fortnite recently. Kratos, from PlayStation's God of War franchise, was added to the game in Chapter 2 Season 5, as was Master Chief from Xbox's Halo franchise. Both characters also received console-exclusive additional skins for PS5 and Xbox Series X players respectively.
Tomb Raider's Lara Croft was also added to Fortnite recently as part of the current season's Battle Pass. Due to Tomb Raider video games being playable on most major platforms, however, no additional styles were locked behind any sort of hardware requirements.
Are you planning to buy the Aloy skin? What other video game characters would you like to see come to Fortnite? Share your thoughts with the community in the comments below and then follow us on Pinterest and Twitter for more gaming news.