If Windows PCs can still be found in most classrooms around the world, Microsoft is well aware that Chromebooks have been on the rise since a couple of years. Chromebooks have pretty much taken over the K-12 mobile PC market in the US in recent years, and even though Windows PCs perform much better outside of the US, Microsoft may need a better answer than cheap Windows 10 PCs to remain relevant in the classroom.
According to the latest K-12 market report from Futuresource Consulting (via Digital Information World), Windows PCs accounted for 40% of total mobile PC shipments worldwide in 2018 (down 7% in unit volume YoY). Windows devices remained slightly ahead of Chromebooks, which represented 35% of mobile PC shipments in the global K-12 market last year.
The situation is much more worrying for Microsoft in the US, with Chromebooks representing 60% of total shipments in the last year. "The USA remains the largest Chromebook market worldwide, accounting for 85% of global Chrome OS shipments into the K-12 market during 2018," noted Futuresource Consulting.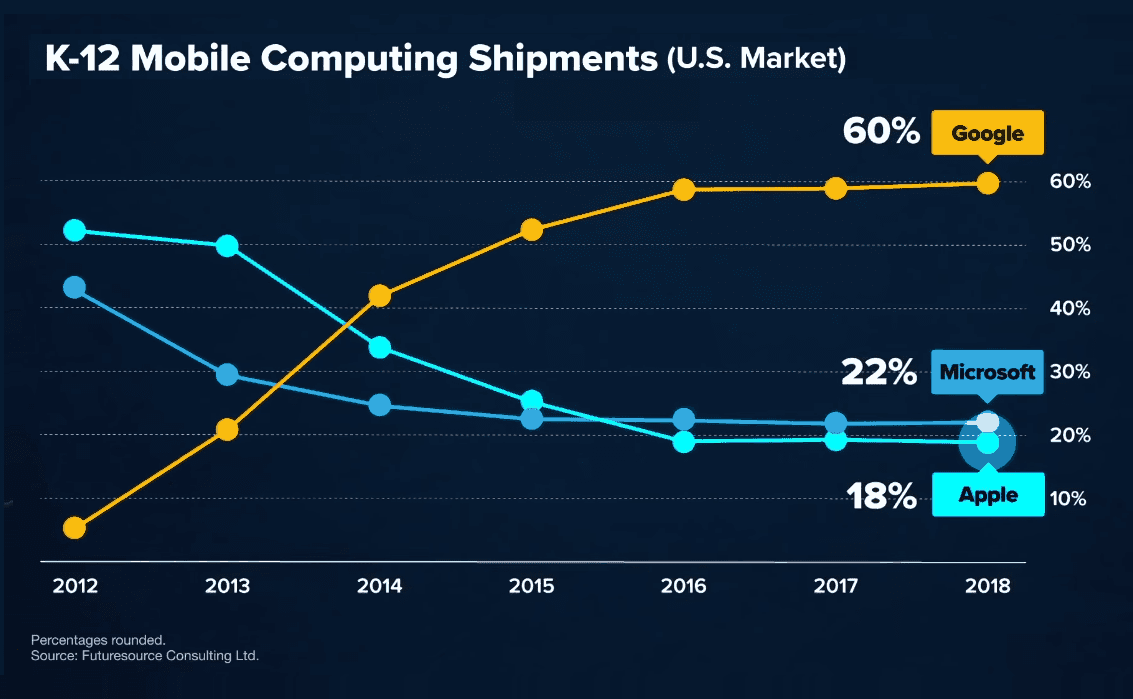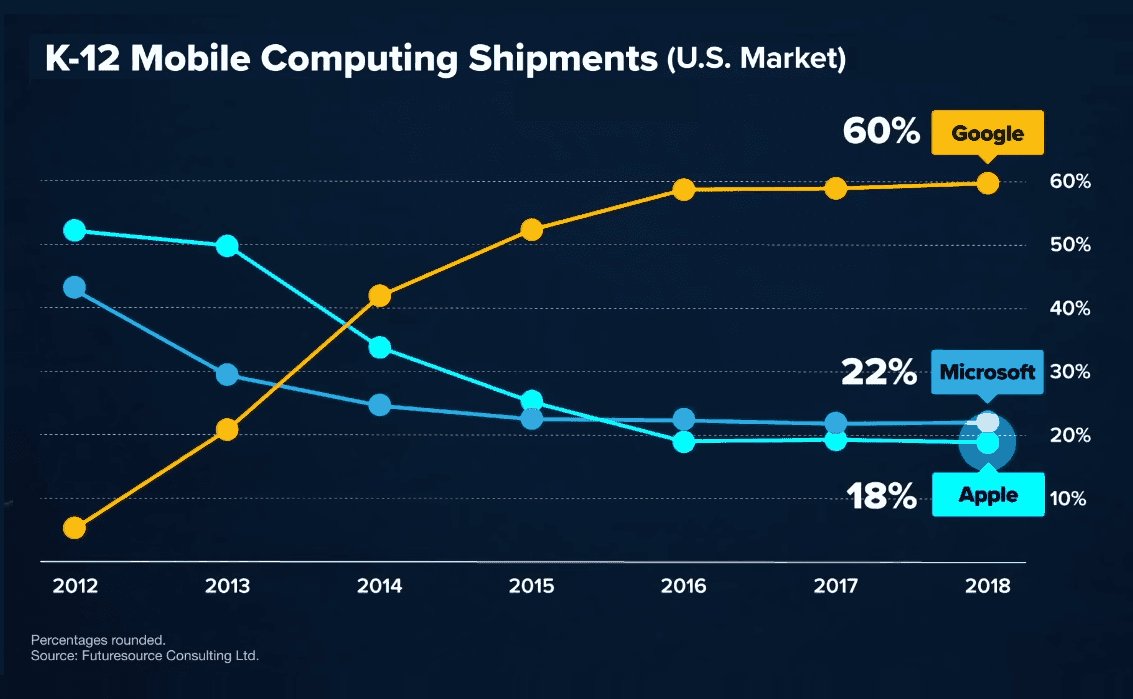 Microsoft's latest response to the Chromebook threat has been the release of affordable PCs running Windows 10 in S mode, a streamlined version of Windows 10 providing better security and performance. However, Google has also been making good progress on its Chrome OS operating system, which can now run Android apps in addition to web apps. Chromebooks are no longer cheap PCs that can't work offline, and they also remain very easy to manage and update for organizations that use them.
According to various reports, Microsoft is currently hard at work on "Windows Lite," a new lightweight OS for PCs and mobile devices. Lite is reportedly one of the different shells that will be running on top of Windows Core OS (WCOS), the modular version of Windows that Microsoft created for new form factors and devices like HoloLens 2 and Surface Hub 2X.
Microsoft has yet to officially discuss this new Lite OS, but it's expected to provide a fast and light platform for Chromebook-like devices. It's still not clear if devices running Windows Lite will be able to run all existing Windows apps, but making these devices easy to manage for IT Pros will be key to make a dent in the K-12 market.
"Moving forward, as the penetration of mobile devices continues to expand, there will be increasing focus on what the OS supplier can offer beyond device functionality and price point," said Ben Davis, Senior Market Analyst at Futuresource Consulting. "Consequently, there will be growing emphasis on the platform application ecosystem and how each OS can be incorporated within existing learning and IT management solutions. The future is converging on the amount of incremental value that a device can deliver within teaching environments," the analyst added.