The Hyper Scape battle royale video game will be launching on Microsoft's family of Xbox One consoles today and details on exactly when it will be going live have been revealed.
The game will activate at the same time the Season 1 content will go live on the PC version at 6 AM PT, 9 AM ET, 3 PM CEST, or 11 PM AEST. A map showing a general visualization of the time has been released which you can see below.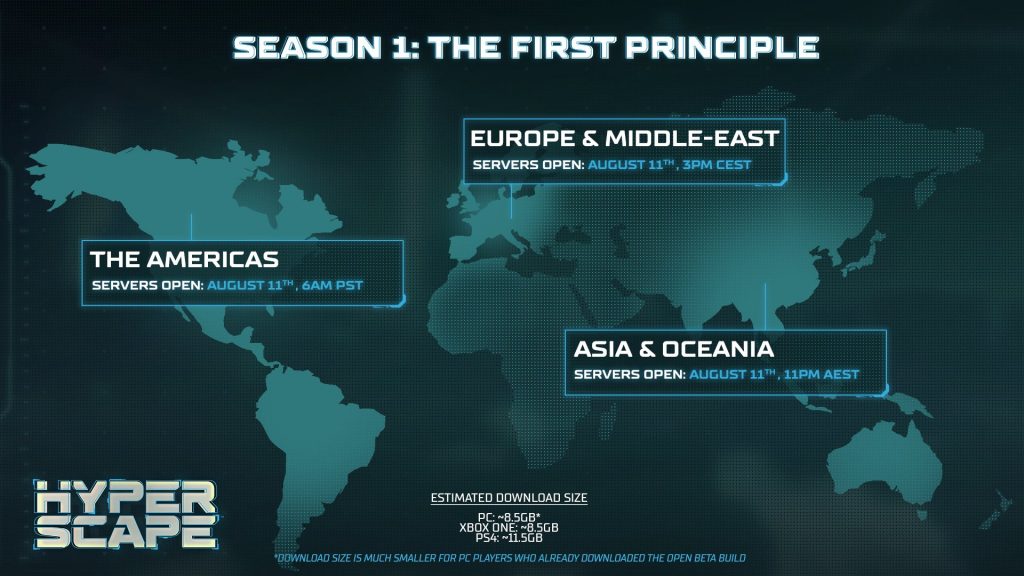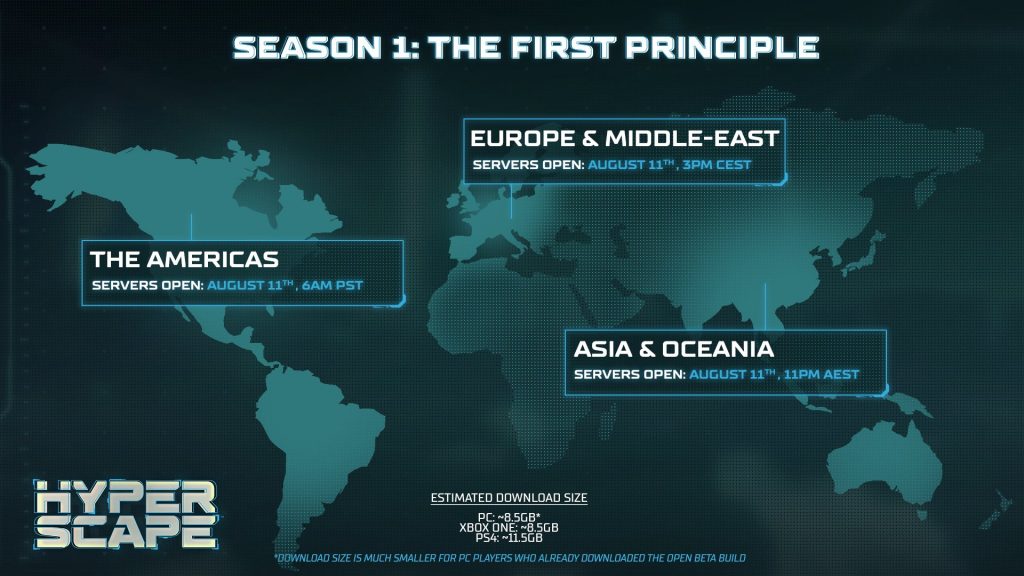 The Xbox One version of Hyper Scape has been confirmed to come in at 8.5GB in size. The game isn't available to download yet so it's likely that many gamers will still be downloading Hyper Scape around the time the servers activate.
Hyper Scape is a free-to-play battle royale game set within a virtual world not dissimilar to that seen in the Ready Player One movie and novel. It's the latest in the growing battle royale genre and will be competing with the likes of Apex Legends and Fortnite.
Are you going to give Hyper Scape a go on Xbox One? Share your thoughts with the community in the comments below and then follow us on Pinterest and Twitter for more Xbox gaming news.