With the holidays approaching, we're now into the last weeks of the final month of the year 2019. That means it's time to head back and look at what's new in Microsoft Teams in December. Here's a look at everything you need to know, be it Linux support, richer conversations, subtitles in Meetings, and more.
We'll start first with the biggest story of them all, support for Linux. That's right, after being only available on macOS, and Windows desktops, Teams has finally come to Linux. This means Linux users no longer need to use an unofficial version of the app and can rather use an official preview client, which is available in both the .deb and .rpm formats.
Next, there's the chat and collaboration features. In December, Microsoft updated the Teams experience so users can have richer conversations with people outside their organization. Now, users in Teams Only mode can enjoy a chatting experience whether there are communicating with a colleague or someone who is outside of their organization. Another new feature in this area is the ability to add subtitles to your meetings with the Live Captions Preview. Other calling features can be seen below:
Video calling in Chrome: Now, Google Chrome users can initiate and accept video calls with Teams users.
Dynamic Emergency Calling for Direct Routing in Microsoft Teams Phone Systems: This now uses the caller's current location to route emergency calls to Public Safety Answering Points.
Ability to add participants to meeting chats: Now, users who are in private meeting chat threads can be able to add more users to the meeting chat using this feature.
Muted Meeting Chats: This feature makes it so that meeting chats will be muted until you send a message in the chat or join the online meeting.
A new ability to assign roles to meeting invitees: Thanks to this feature, you'll be able to assign roles in Teams meetings and see what each role does during the meeting.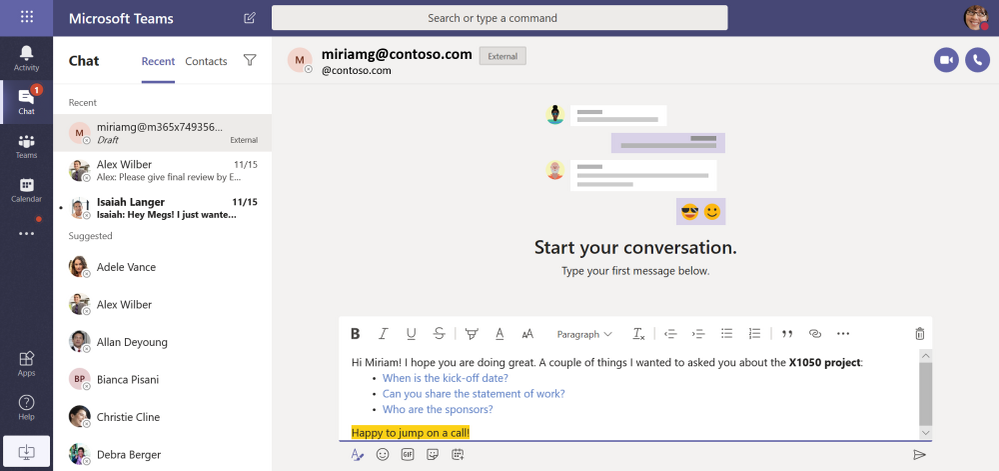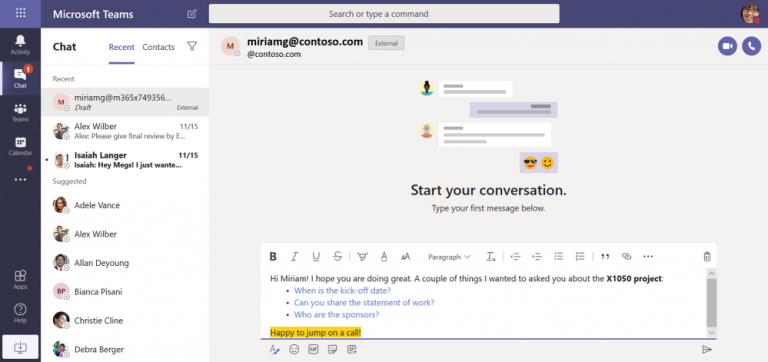 Wrapping up the list of what's new for Teams in December are some Admin-themed changes: The first in this area is that starting on January 14th, the Teams desktop client will be added to existing installations of Office 365 ProPlus on the Semi-Annual Channel. There's also a new mobility policy for the Teams Mobile app that allows IT Admins to require their users to have Wi-Fi connections when making or receiving Teams video and/or video calls. Microsoft also updated things so that IT administrators have more control over how video is managed in Teams Meetings.
Teams for Education users got some new features too: These range from early teacher access to classes, as well as the ability to Sync Teams assignments and grades to PowerSchool with Grade Sync. You can check out the full list of changes for Teams in December here at Microsoft. And, feel free to check out our featured story, which gives a peek at some of the new features coming to Teams next year.