In a post on the Office blog, Jacqueline Campbell, a computer science teacher at St. Mungo's High School in Falkirk, Scotland, explains how well the OneNote Class Notebook app worked when used with Office 365. In early 2015, St. Mungo's High School became a part of Microsoft's OneNote pilot program. At the time, many teachers began using the OneNote Class Notebook app in the Falkirk school system's Glow (Scottish schools intranet) workspace menu.
Campbell and other teachers met with their Senior Leadership Team (SLT) to make the OneNote Class Notebook app an integral part of the school system's Teaching and Learning policy. By August 2015, early adopters of the OneNote Class Notebook app trained all staff on how to use this new tool in Office 365.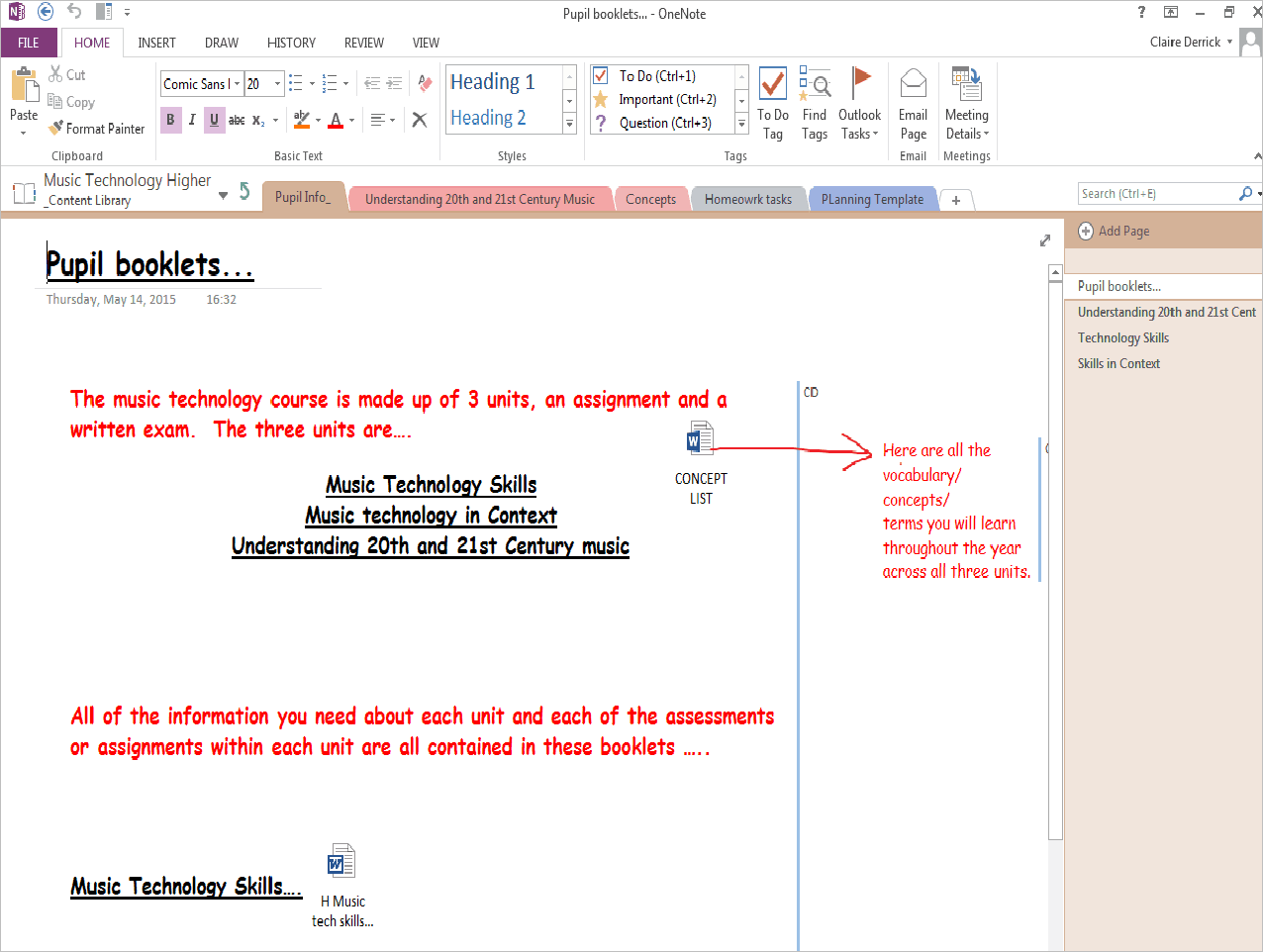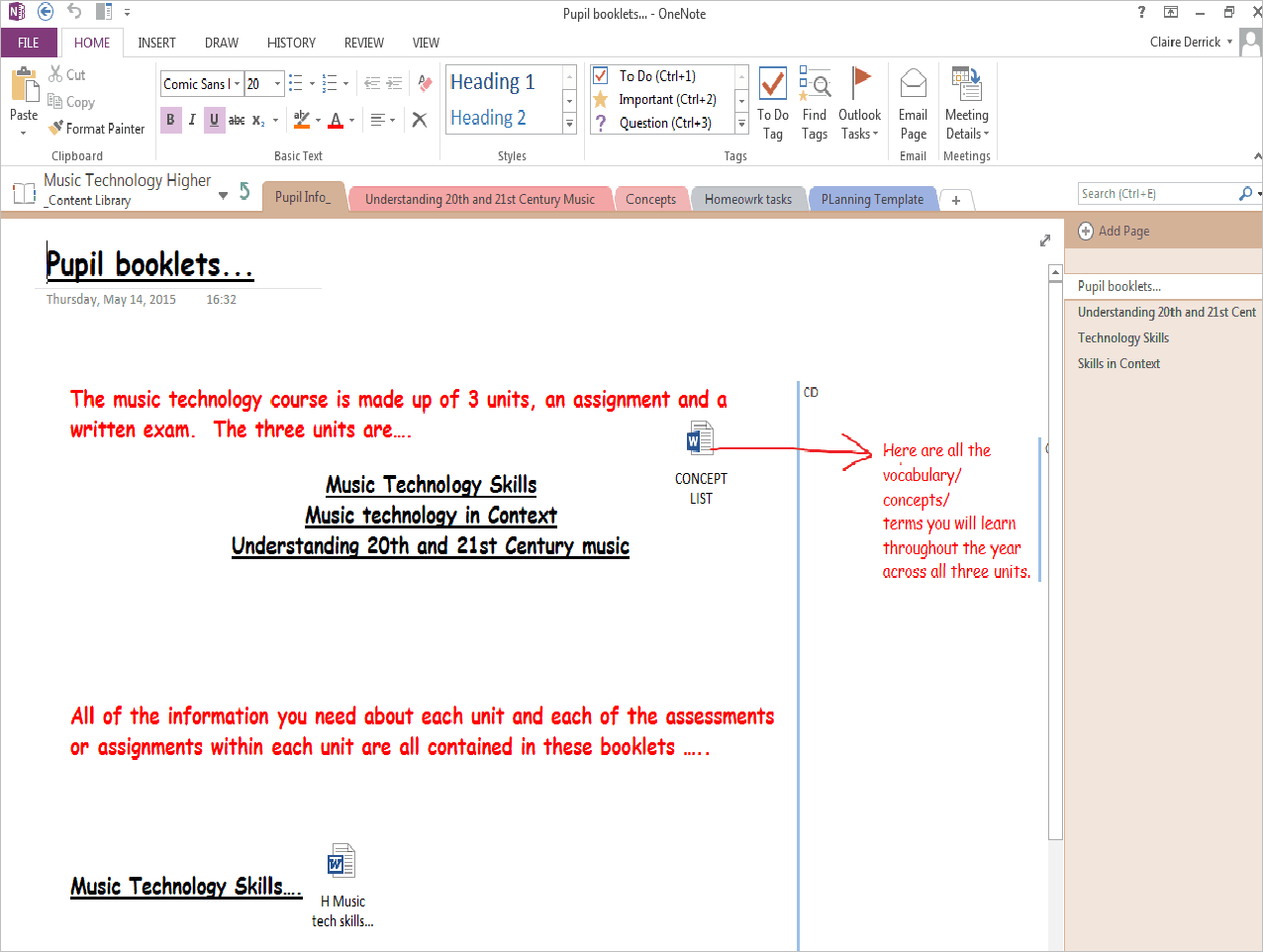 Throughout the 2015-2016 school year, the use of OneNote Class Notebook continued to grow. More than 60% of the teachers agreed that the OneNote Class Notebook app helped complement their teaching curriculum and helped to better engage their students.
OneNote Staff Notebook is also a vital resource for the whole staff as well as staff who work together on other school-related projects. St. Mungo's deputy head teacher, Annemarie Jess stated her thoughts:
"OneNote has helped the SLT collaborate with team members by accessing planning documents with ease, in a range of locations. Using OneNote helped the SLT develop digital learning skills and experience the tool in the same way as the learners. We are currently in the process of creating a Teacher Toolkit for the entire staff. This will be a one stop shop for sharing of resources, ideas and professional reading. Our MIE Experts teacher is helping to deliver training on OneNote not only to our staff but also our primary colleagues and students."


Even Microsoft recognized St. Mungo's High School for its work using OneNote, recognizing St. Mungo as the Microsoft Showcase School. On November 3, 2016, St. Mungo officially officially launched their showcase year with a special school event. Guests included teachers from schools across Scotland and were allowed to visit classrooms and be a part of focus groups. A Digital TeachMeet was held where teachers showcased how they use OneNote and other Office 365 applications in their classrooms.
OneNote Class Notebook has had a miraculous impact on St. Mungo's High School. So much so, that Campbell hopes to extend the use of OneNote, by focusing on the use of the Collaboration Space and the OneNote Learning Tools add-in. St. Mungo's hopes to expand their use of other Microsoft applications with OneNote, including Office Mix, Yammer and Sway. St. Mungo hopes to expand the number of their teachers who are Microsoft Innovative Educator Experts (MIEE). Overall, Campbell hopes that her experience at St. Mungo's will inspire other schools in Scotland to do more to improve their students education to prepare them for a brighter future.