To celebrate Thanksgiving, Microsoft is giving away 100 free points to Microsoft Rewards members. As usual, these points are a great way to cash in and spend on Microsoft Store gift cards, Amazon gift cards and more.
Microsoft Rewards members should be finding the free 100 points now on their Rewards dashboard, right alongside the day's quizzes and other points-paying quests. Microsoft also sent out an email to Rewards members about the free gift, and we included a copy below. We must say the email is pretty thoughtful and is themed perfectly for the Thanksgiving holiday.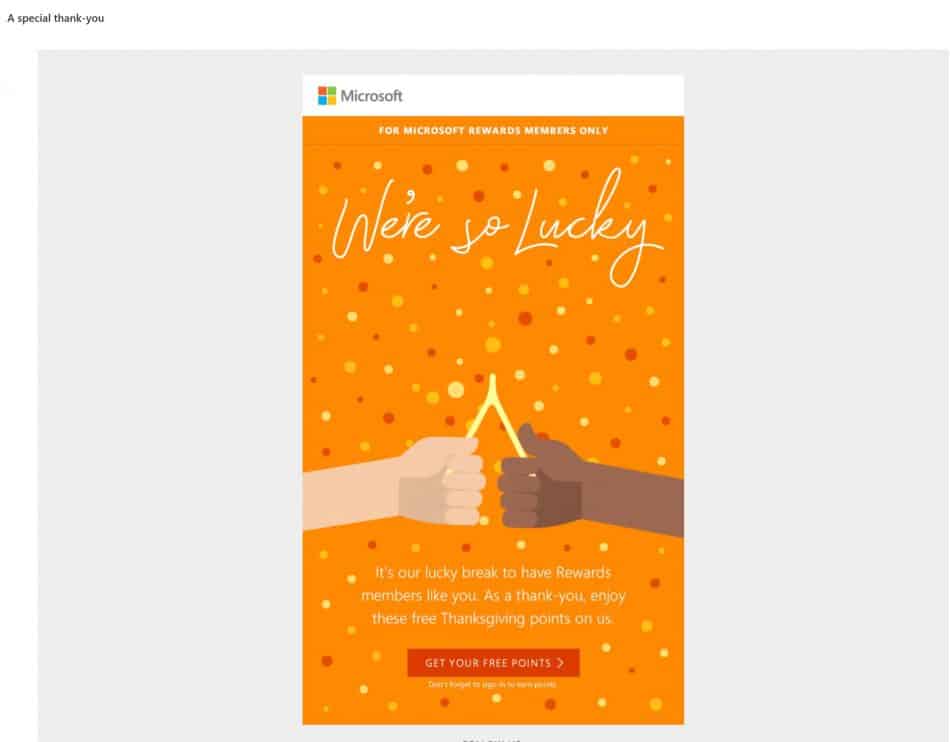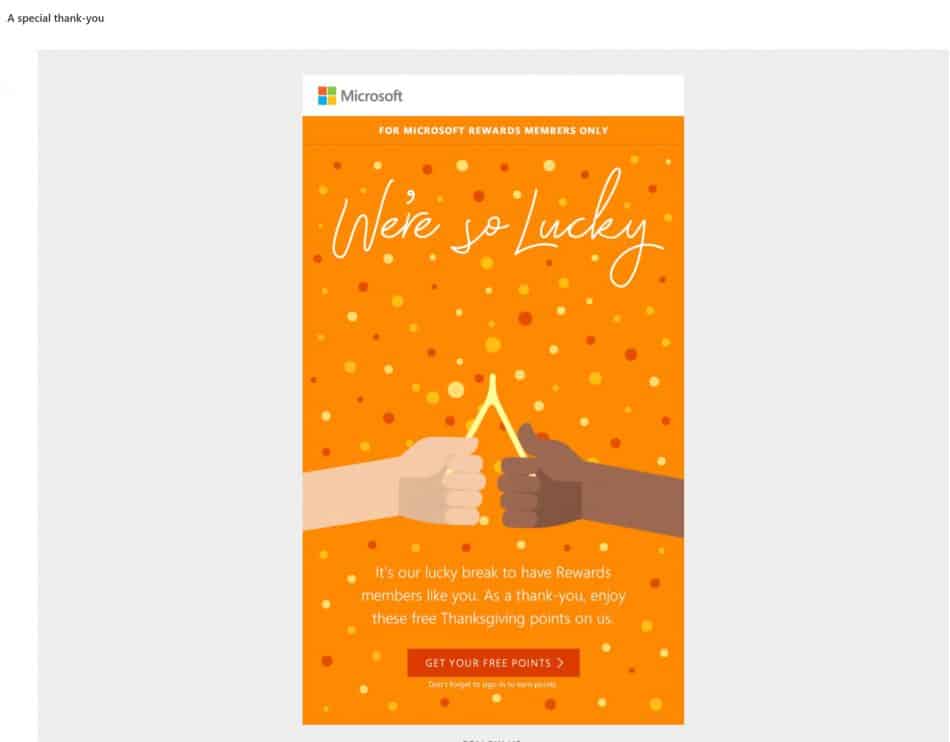 This is not the first time Microsoft has given away free Rewards points. Previously the company refunded points for those who spent towards Groove Music passes, and for telling Microsoft-related stories. There even was a time when the company offered up double points in the month of August.
If you're new to Microsoft Rewards, feel free to check out our guide on how to pile up those points. Enjoy the free points and Happy Thanksgiving from all of us here at OnMSFT!