Gmail is getting a new look that might a bit familiar for Microsoft fans.  Announced in a recent blog post, Google says a new "integrated view" on Gmail is all about making it easier to switch between its own critical applications in one unified location. The new experience in Gmail will initially be an opt-in experience starting February 8 and should roll out to everyone by the end of this year.
Just like Outlook on the web's sidebar which links out to Word, and other Microsoft 365 apps, Google's new Gmail experience improves the discoverability of Google's other products. Once the new Gmail is enabled, you can switch between inbox, conversations, and meetings without having to switch between tabs or open windows. These are now all in a left pane. Other changes include notification bubbles for each Google application, a unified search experience, and a full view of mail and label options. Check it out in the image below.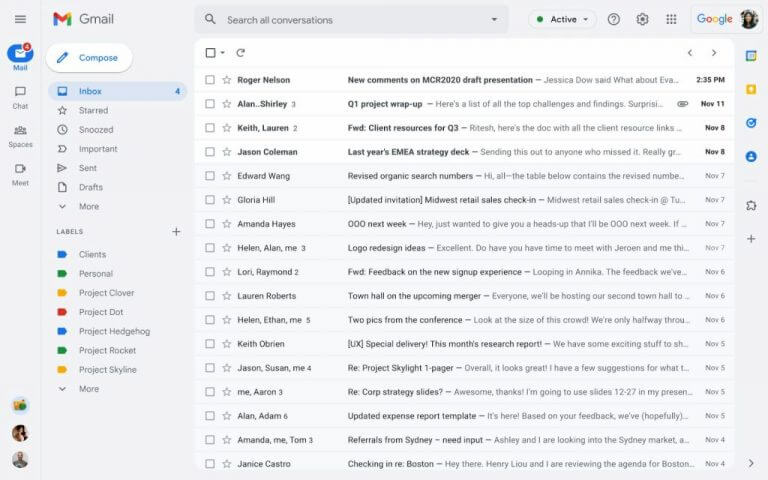 Right now, if you want to opt-in to this new experience, you can look for the Try the new Gmail view pop-up at the bottom right side of the screen. Later this year in April, Google is planning to roll the experience out by default, but you'll be able to go back to classic Gmail in the settings app if you please. The change will be permanent by the end of the year.