Another day, another gaming related leak has emerged from the Epic Games v. Apple lawsuit, this time regarding Xbox Game Pass for other platforms.
Yesterday, Epic Games and Apple's discovery period revealed quite a bit of insider gaming news. Among the nuggets of info presented yesterday was that Sony seemingly went out of its way to prohibit Crossplay, despite being offered exclusives from the studio behind one of the biggest gaming franchises to-date.
Today, The Verge revealed communications between Epic Games CEO Tim Sweeney and Xbox lead Phil Spencer that Microsoft had been considering removing the Xbox Live walled garden for Xbox gamers for some time. Thanks to a little pressure from Sweeney and his uber popular property Fortnite, the two had bandied about the idea of splashy announcement to coincide with Epic's public battle with Apple.
In an email to Spencer, Sweeney pitched the following:
"Epic has certain plans for August that will provide an extraordinary opportunity to highlight the value proposition of consoles and PCs, in contrast to mobile platforms, and to onboard new console users. While I can't share details with any third party at this point, I give you Epic's assurance that our efforts will be positive and supportive of Microsoft, Xbox and Windows."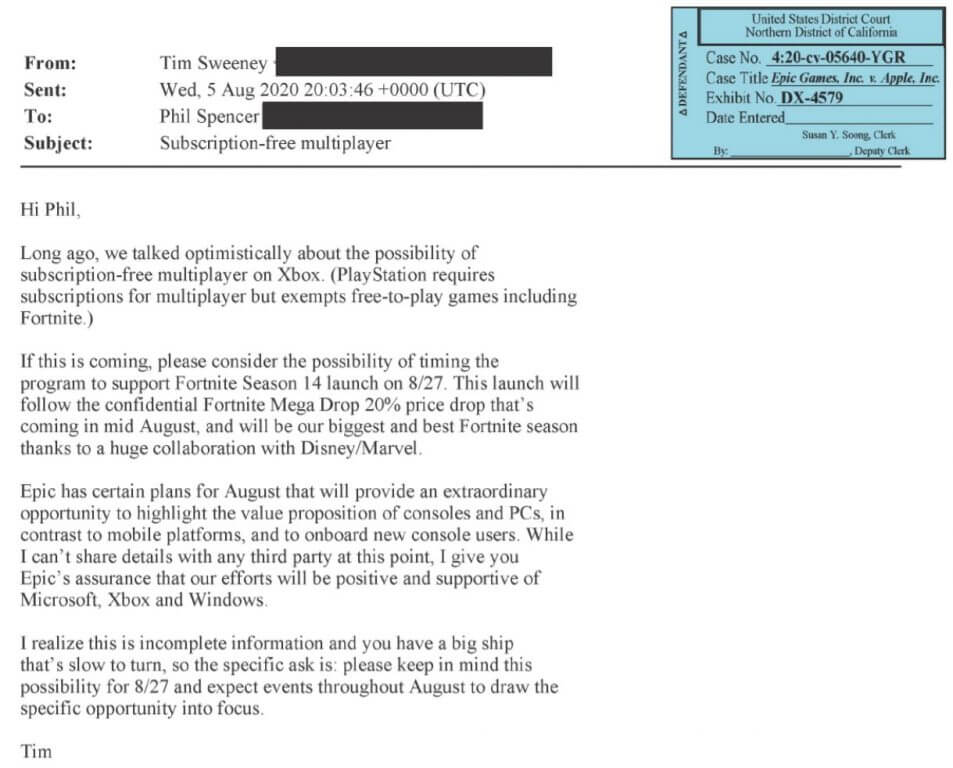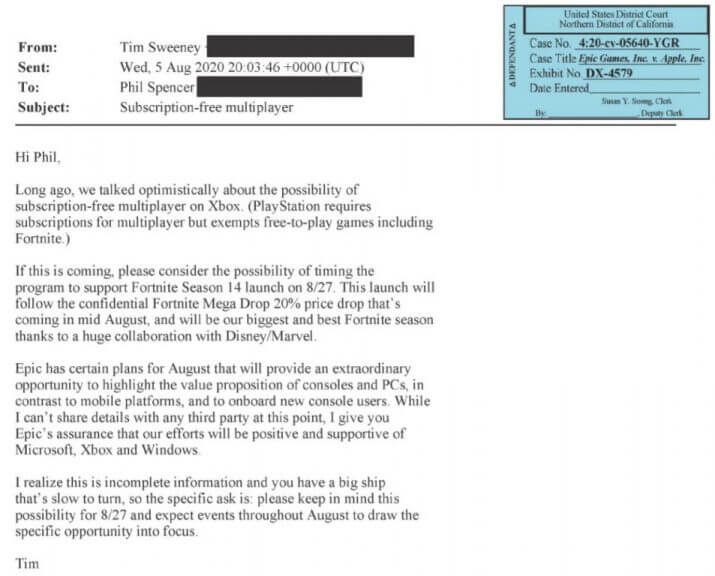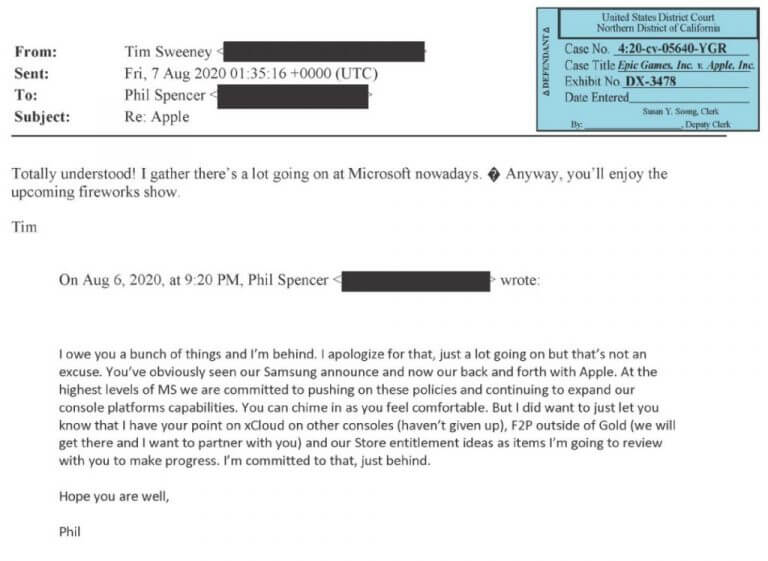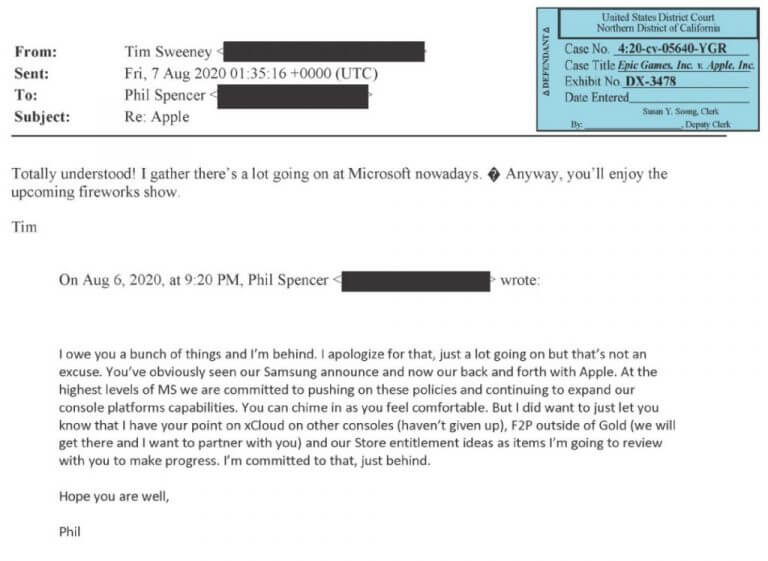 Obviously, things didn't pan out quite on schedule, but Microsoft did eventually remove the Xbox Live gate keeping feature within a stones throw of their shared interest to open additional multiplayer features to more gamers.
However, it was also revealed that Microsoft was also looking to push its relatively popular subscription service Xbox Game Pass to other platforms.
Spencer passingly brings up to Sweeney xCloud on other platforms with a "haven't given up" reference as late as August 6, 2020. A lot has happened since August of last year, but in many ways xCloud is still poised to Trojan Horse its way onto other consoles as makes its way to PCs and smartphones. Enabling cloud saves of gaming progress and a continued push for Crossplay seemingly makes Xbox Game Pass an inevitability for gamers who don't want to purchase the same game for multiple platforms.
Naturally, Nintendo and Sony are resistant to the idea, but as studios such as Activision and EA further intertwine with Microsoft to distribute their games, it feels like it's only a matter of time before gamers from other platforms find value in a recurring $20 subscription to the more traditional $70 per game.