As you may recall, news emerged about a month ago that Microsoft was working on a "Game Mode" feature for Windows 10, which is designed to bring an enhanced gaming experience to the operating system. Since then, word got out that the "Game Mode" would also head to the Xbox and Project Scorpio games, and, more recently, some Windows Insiders even spotted hints of the feature in build 15007. Today, however, multiple reports are showing that the first version of Game Mode will be coming in the next Windows 10 PC Insider update.
According to Windows Central, the first version of the feature will come with build 15019 in the Windows 10 Fast Ring, with "further improvements already running on internal builds ready for the coming weeks." Other websites such as Neowin, meanwhile, have pointed out that the feature may come tomorrow, though we can not verify this claim for ourselves. Citing a conversation with Kevin Gammill of the Xbox Platform team, Windows Central, gave a very a detailed description of how the feature will work:
Game Mode will prevent system tasks from stealing resources from your games, making frame rates and performance generally more consistent. You should see fewer dropped frames as a result of Game Mode, specifically during scenes and situations that are more intensive on your system's hardware. Game Mode will also limit CPU thread contention between your games and existing system processes, helping to speed things up even further. The concepts behind Game Mode are already available on Xbox One, which gives games priority access to system resources.Enabling Game Mode will be as simple as flipping a switch via the Xbox Game Bar, found on Windows 10 by pressing the Windows key and G. Windows 10 will remember which games have Game Mode enabled until you turn it off.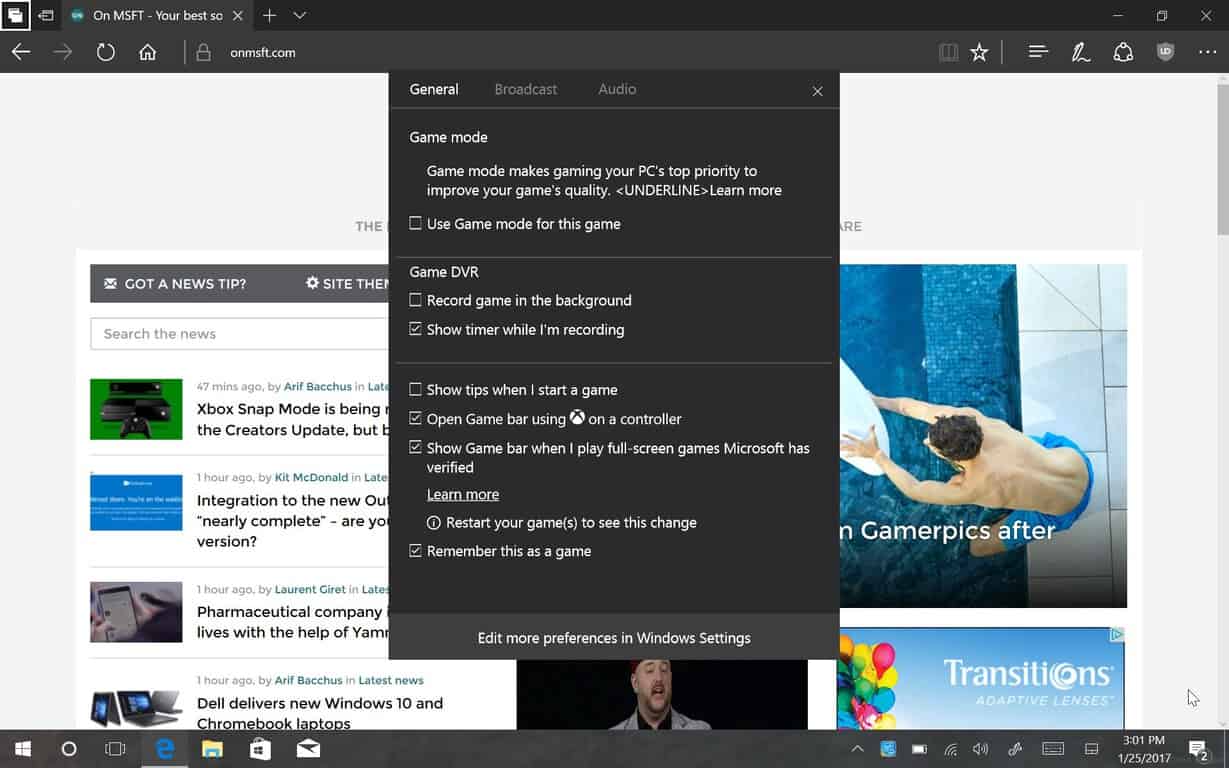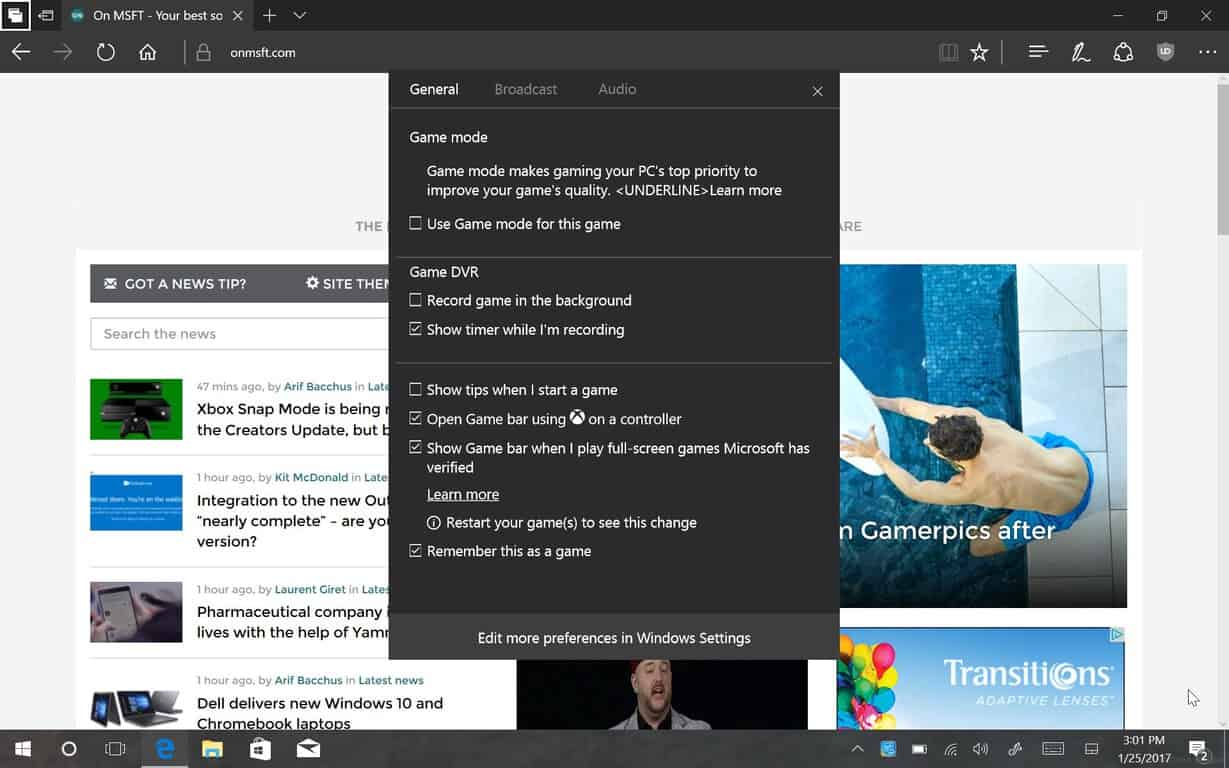 The report further explains that with Game Mode, users will also be able to disable the feature manually if they do not like it. Developers, meanwhile will not have to take any action to support Game Mode in their games, though Microsoft is trying to find ways for developers to get additional benefits from the feature. Additionally, Non-Windows Store games (available via Steam for instance) will be able to take advantage of the feature, although Windows Store games will see the biggest performance improvements.
Other key areas addressed by the report include how Game Mode might impact multi-tasking and the system in general. In this matter, it is pointed out that Game Mode will still allow for Cortana and other key Windows 10 features to work, including notifications.
I also asked to what extent Game Mode would degrade your system while enabled. For now, notifications will still pop, Cortana and other important Windows features you expect to work will still run. Microsoft is still iterating on just how much of your system it will impede when Game Mode ships fully this spring with the Windows 10 Creators Update. That said, Game Mode will dynamically disable itself when you minimize or set your game into the background, giving your system full access to your hardware while you begin multi-tasking. This is similar to how the Xbox One works today
It's safe to say we will hear much more about Game Mode once build 15019 is released. Until then, keep it tuned to OnMSFT, as we will be here to update you on all your Windows 10 news and information.