Following some testing with Windows Insiders, Microsoft has started rolling out the improved dark mode in its Windows 10 Mail app (via The Verge). This inbox app has had a dark mode since the launch of Windows 10 four years ago, but until now the email preview pane always kept a white background, which made this dark mode pretty much unfinished.
This finally changes with the update rolling out this week, and you'll notice that Microsoft has also added a "turn on/off the lights" button in the top bar to switch between a white and dark preview pane background at will.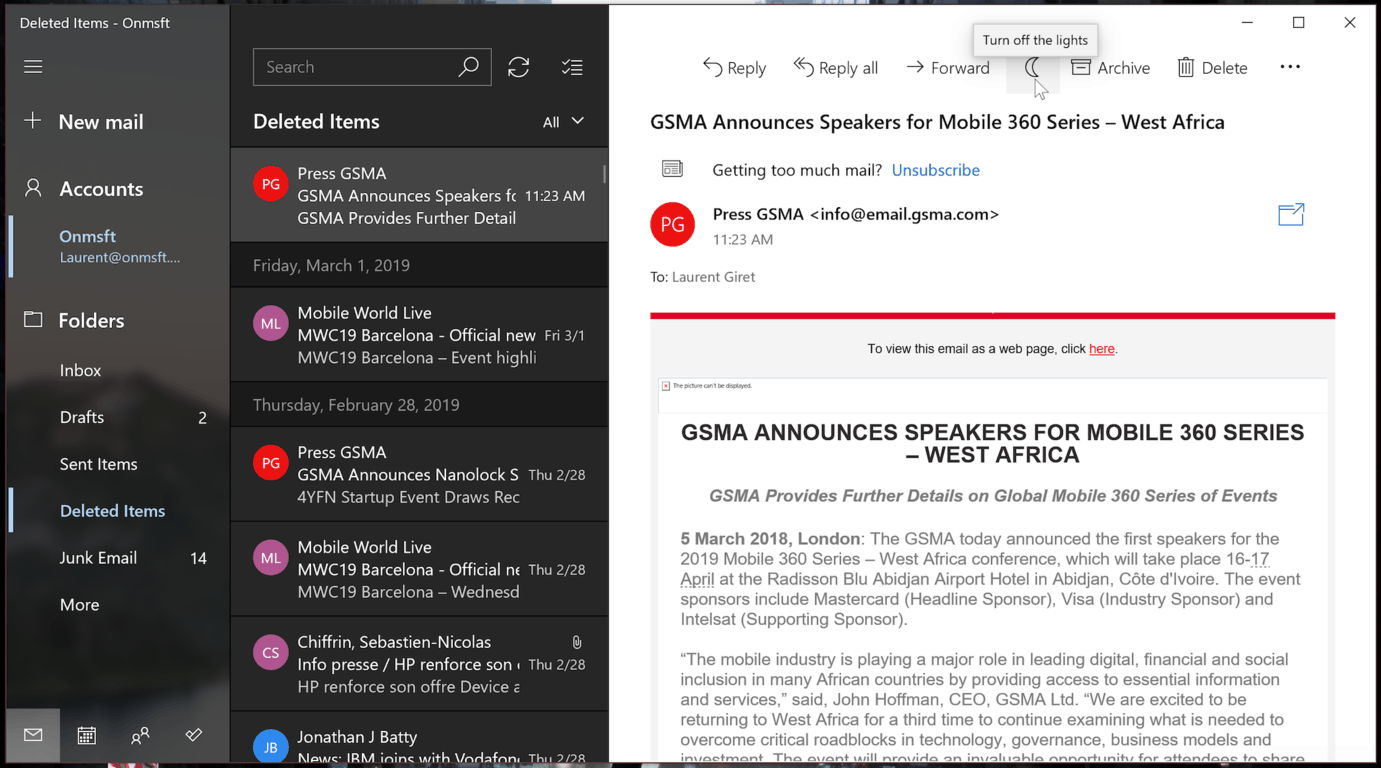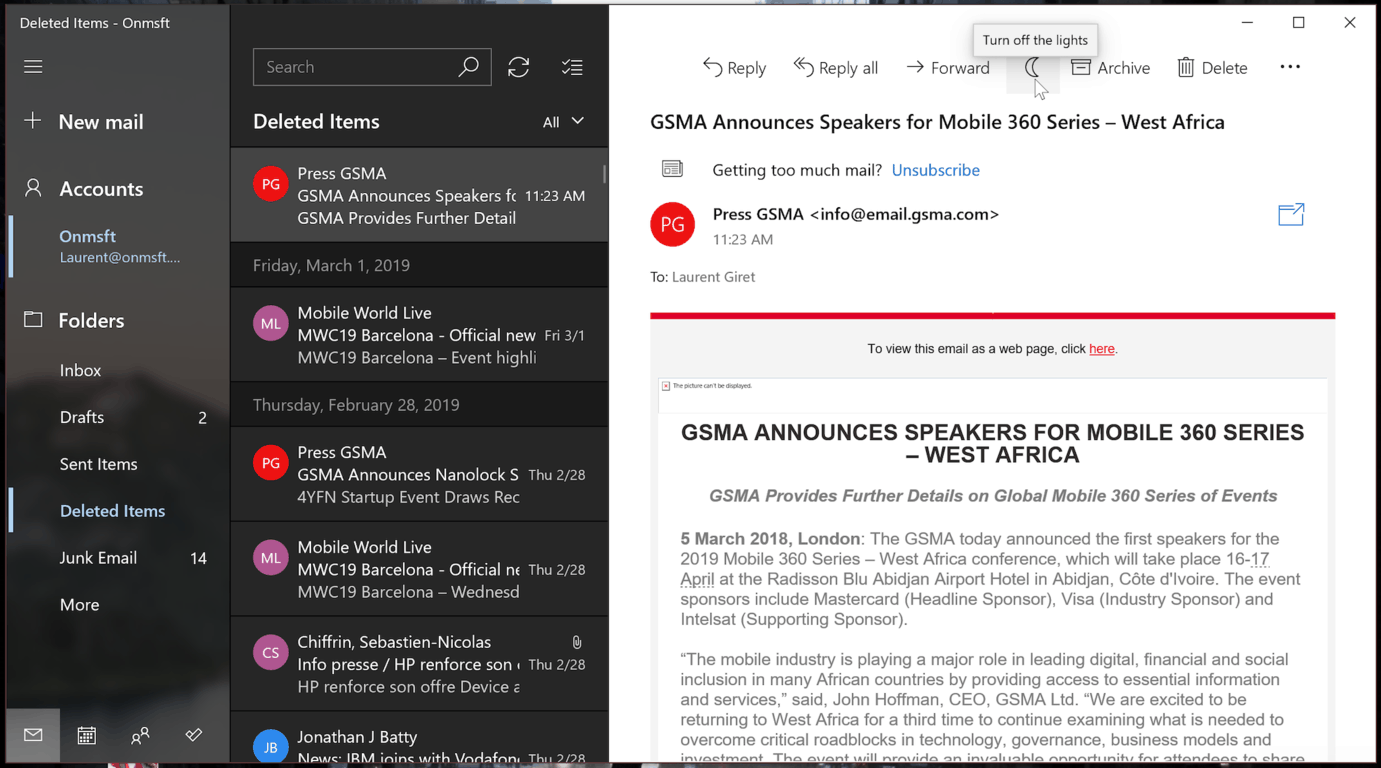 Another neat new feature we've spotted in the Windows 10 Mail app is the ability to set a default font per account. You can find this new feature in Settings > Default Font, and checking it out will should also make you notice some persisting UI inconsistencies. Most in-app settings use a slide-out menu from the right, but others use a pop up windows with a white background, even though when you're using the app with dark mode enabled.
Are you satisfied with this improved dark mode in the Windows 10 Mail app, or do you think Microsoft can still do better? Sounds off in the comments below.