Fortnite's current Marvel-themed season, Nexus War, is set to end on December 1st at 4 PM ET with the arrival of the monstrous Galactus to the Battle Royale island and a massive event that will likely see several changes to the map as the focus on Marvel ends and the next season, Chapter 2 Season 5, begins.
Almost nothing is known about the contents or focus of the next season so it could see the return to original Fortnite characters and items or it may even focus on another major brand for the entirety of its run much like this one did with Marvel comic book characters.
One current theory is that the next season of Fortnite could be Star Wars-themed. Star Wars, like Marvel Comics, is owned by Disney which has been proven to have a strong relationship with the Fortnite game with various past Star Wars items and events such as the Rise of Skywalker skins (see above) and the Rogue Squadron glider. The timing of such a season would also work as a smart promotion for the second season of The Mandalorian which is now at its halfway point on the Disney+ streaming service. Fortnite also already has a Disney+ promotion running right now which, curiously, will run until the end of next month.
Lending credence to this theory is a recent official image which was released to promote the end of Chapter 2 Season 4 via the French social media accounts. While it looks like a typical Marvel x Fortnite promo image that falls in line with similar artwork released in recent months, what's noteworthy is the inclusion of the Lucasfilm name in the lower-right corner. Lucasfilm is the company that manages Star Wars.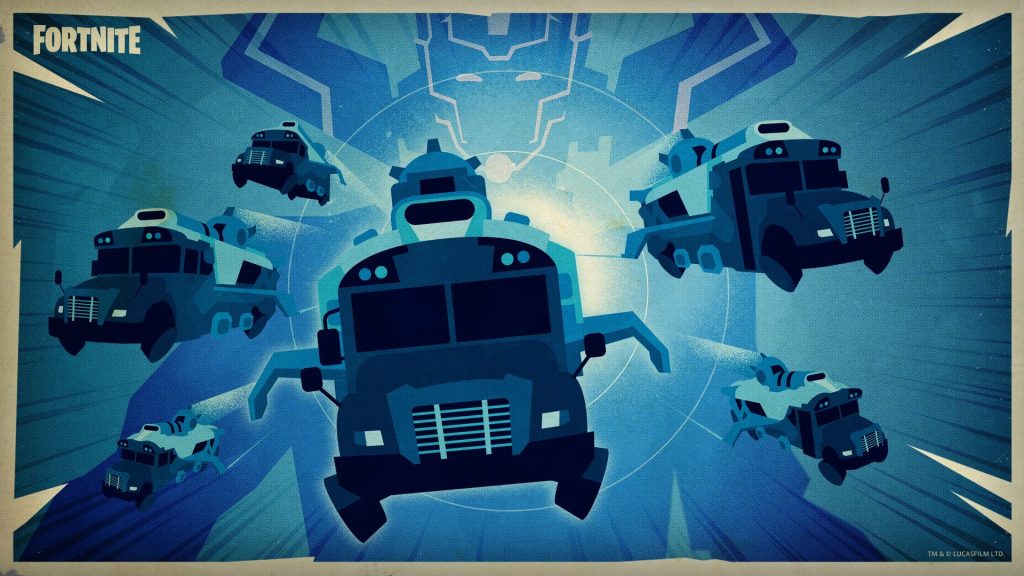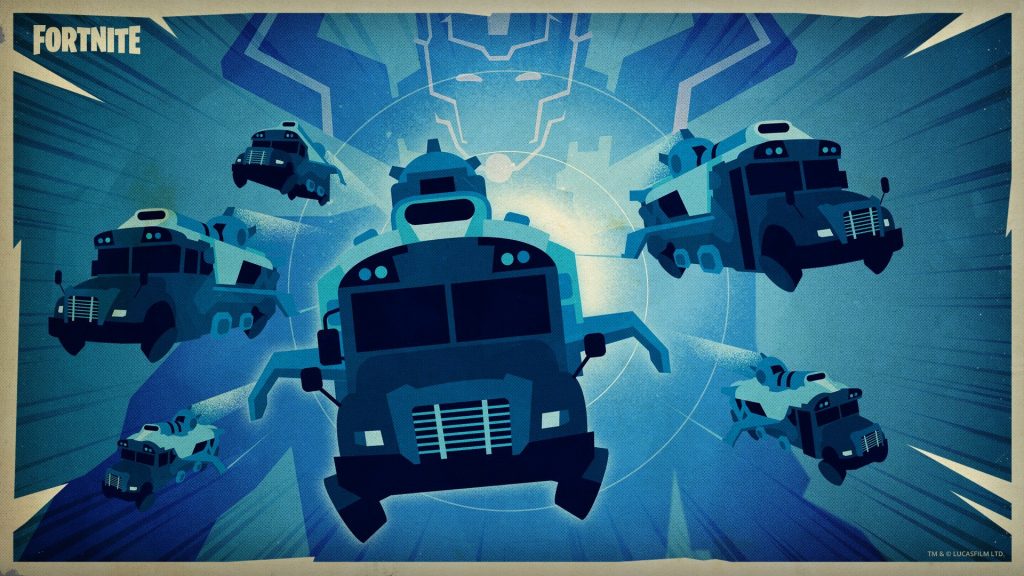 This image has since been replaced with a new version that replaces Lucasfilm with Marvel which confirms that the mention of Lucasfilm was a mistake. What isn't know is if it was a completely random error or one that was made due to numerous upcoming images mentioning Lucasfilm and this one being confused with that batch. It's also possible that it could have been some kind of mix-up with the current Disney+/Fortnite promotion. Confusing Marvel with Lucasfilm would be a rather strange mistake to make on its own given how distinct each brand is.
If Star Wars is indeed the main theme for Season 5, it will be interesting to see how players respond given the mixed reaction to the all-Marvel season of content. It's possible though that there could simply be some Star Wars items added to the store or maybe even as free promo items as part of whatever Christmas event Epic Games has planned. Several Star Wars items were given away for free last year during an in-game advent calendar mini-event after all.
What do you think? How much Star Wars content do you see coming to Fortnite in December? Are there any characters in particular that you'd like to see added? Share your thoughts with the community in the comments below and then follow us on Pinterest and Twitter for more gaming news.