The Microsoft Store is increasingly becoming the one stop shop for everything you need to customize Windows 10. Following the addition of Edge extensions and Windows themes, Italian blog Aggiornamenti Lumia recently discovered new fonts and language packs from Microsoft on the digital distribution platform.
For now, you need to run the Windows 10 preview build 17040 or higher to install new fonts from Microsoft like Arial Nova, and we couldn't test it at the time of our writing. However, we had no trouble installing a Valencian language pack, which did show up in the Region & Language section of the Windows 10 Settings app after proceeding.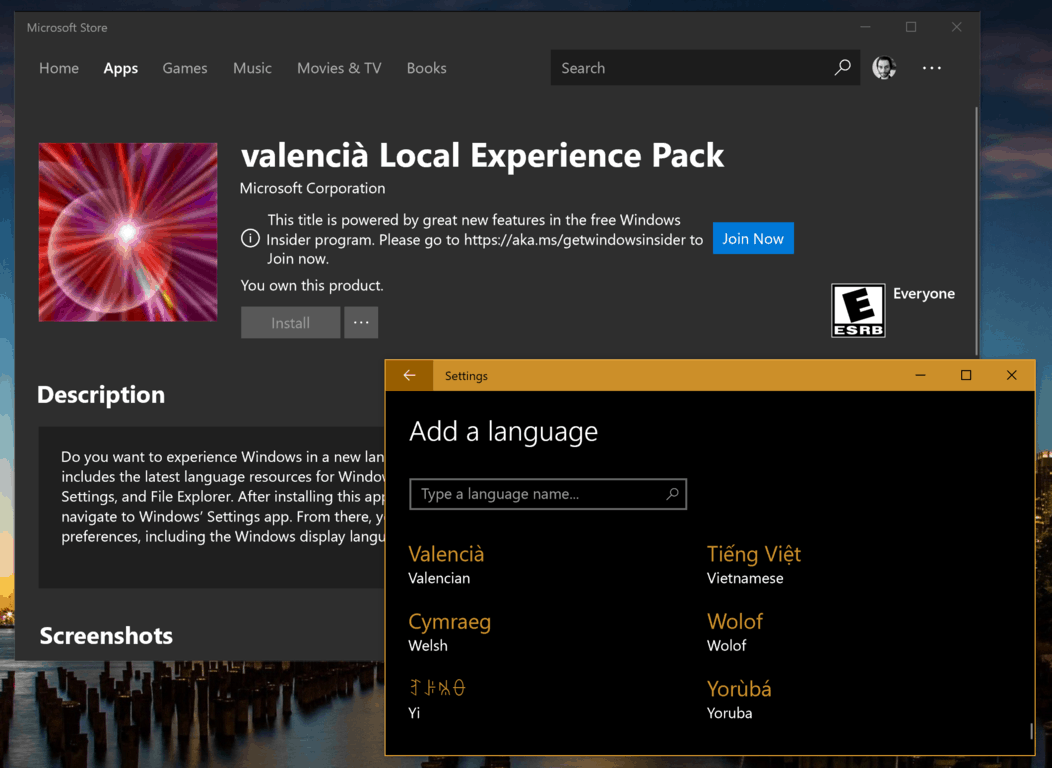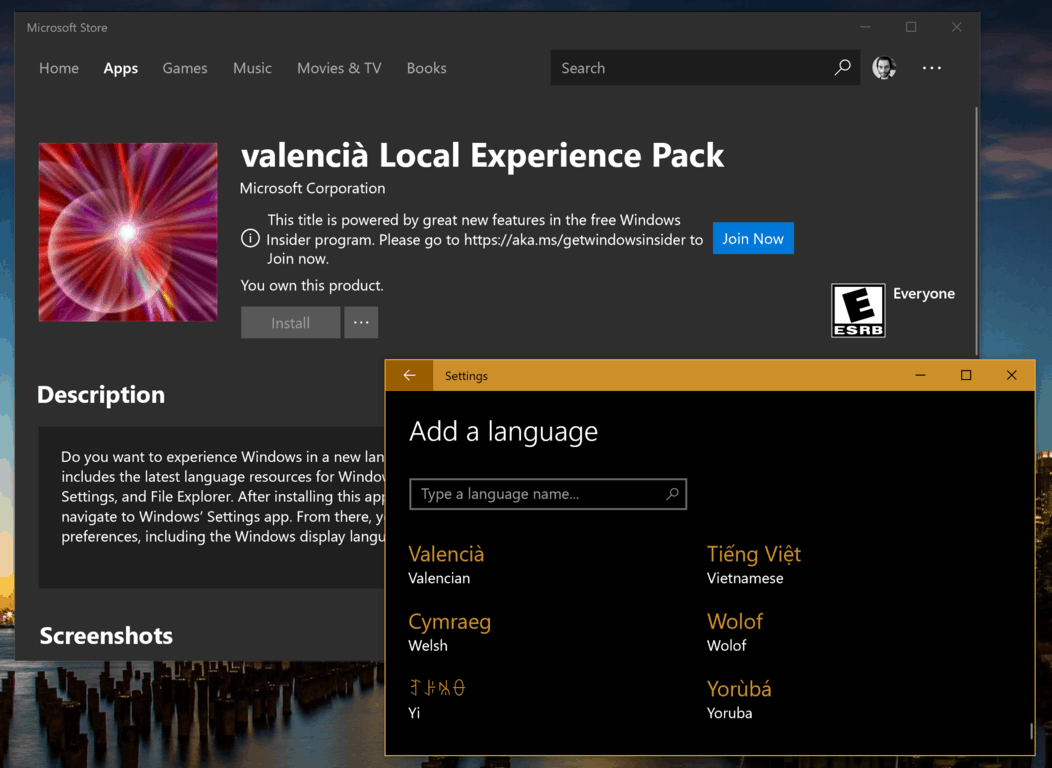 Fonts and additional language packs are an interesting addition to the Windows Store, even though they're not easily discoverable as of today. Perhaps Microsoft should create a new sub-category including everything you need to customize your Windows 10 PC, including Windows Themes, Fonts, Language packs and Edge extensions. For Microsoft, this is probably the way to go to push more users to visit the Microsoft Store.