The Windows 10 Fall Creators Update shipped yesterday, and with it came Microsoft's new design language known as Fluent Design. Turns out the company is not done experimenting with Fluent Design yet, as some Windows Insiders are now seeing touches of the new design language in the Windows 10 Mail and Calendar app (via Windows Central.)
At the moment, only a small set of Windows Insiders in the Skip Ahead ring appear to be seeing these changes in version 8700.40315 of the Mail and Calendar app. The Fluent Design inspired features includes a redesigned UI for where email accounts are listed, and an acrylic-looking window and reveal effects on submenus.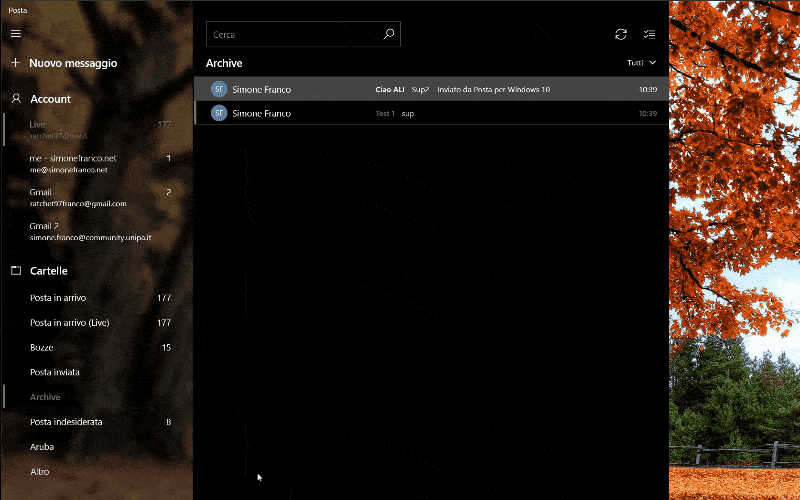 Given how things have gone in the past, this version of Mail and Calendar might be rolling out to a broader audience soon. But for now, it just being tested out with Insiders. Do you like the touches of Fluent Design in the Mail and Calendar app? Or do you prefer the standard look? Let us know your thoughts below.