Microsoft today announced that they're bringing more text analytics to the Power BI Bing News Solution Template. This means that brand managers can now sort through the news their own way, and find the articles which are most relevant to them by filtering based on sentiment, trending topics, locations, organizations, and people.
The enhanced text analytics in the Bing New Solution Template also brings a commonly requested feature, the ability to define lists of words to help slice data. Set up is easy, and you just need to navigate to the Installer and select "Yes" when prompted to bring your own entities. You will then see the entities definition page, where you can customize things, and then start exploring your reports.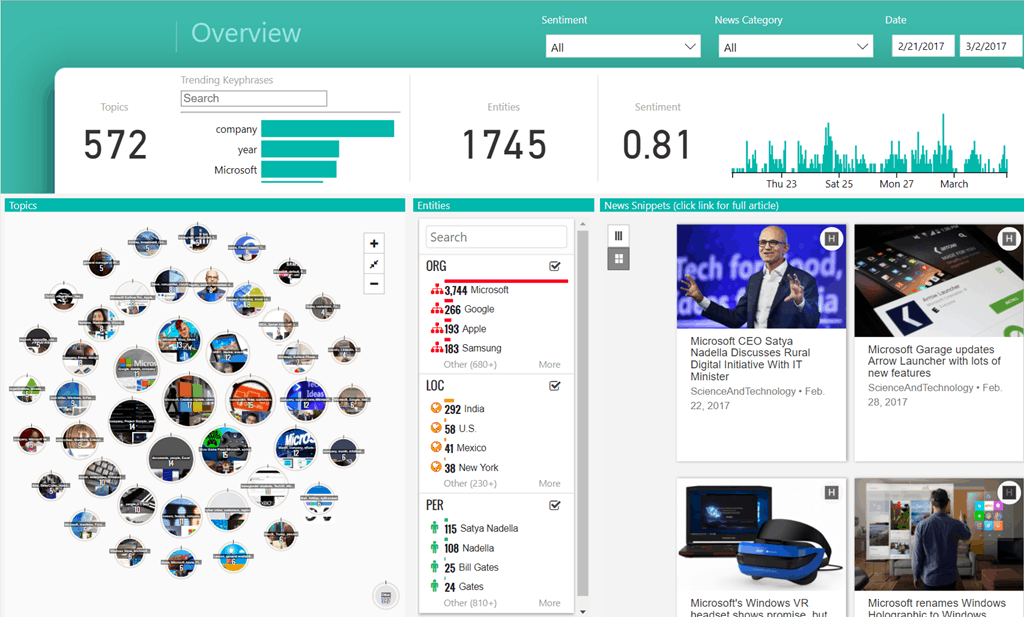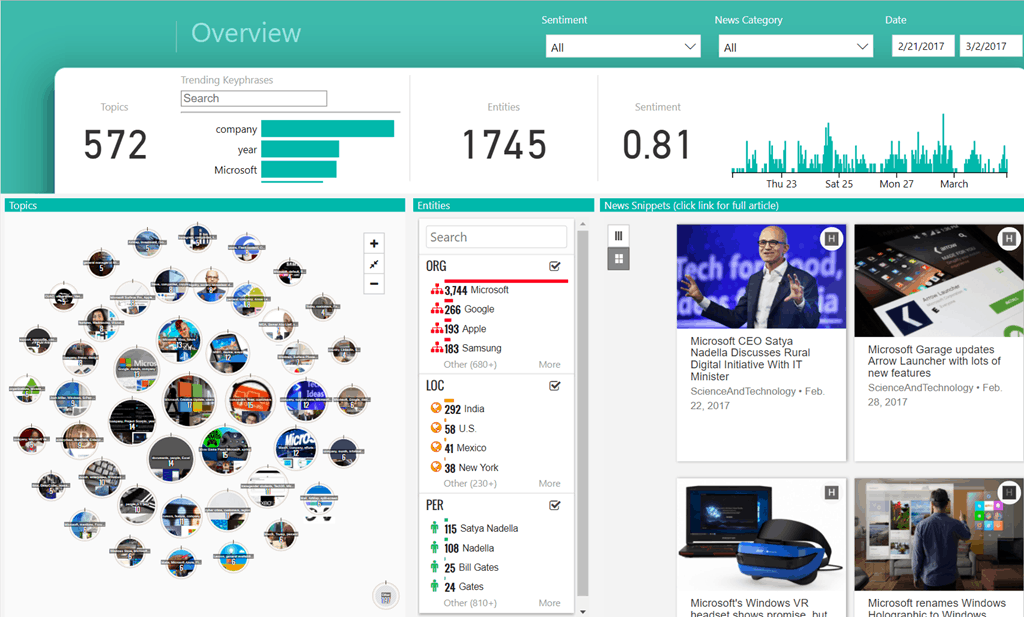 An interactive sample report and a video demo are available on this Microsoft Website. Fell free to check it out, submit your feedback to Microsoft, and let us know if you're liking the new features by dropping us a comment below.