If you're a Windows Insider in the Fast Ring you might want to head to the Microsoft Store and check for some inbox app updates. Spotted by Windows Observer, Microsoft recently released a new version of the Windows 10 Photos app, complete with a new image editing UI.
This new version reportedly breaks up the image altering options into three different editing screens. That is a major change from previous versions of the Windows 10 Photos app, where all editing tools were available at a quick glance on the right-hand side of the UI.
Additionally, opening the edit function on a photo in this version will now default you to a crop and rotate page. You can then use the tabs on the top of an image to switch to filters and the other options, as seen below.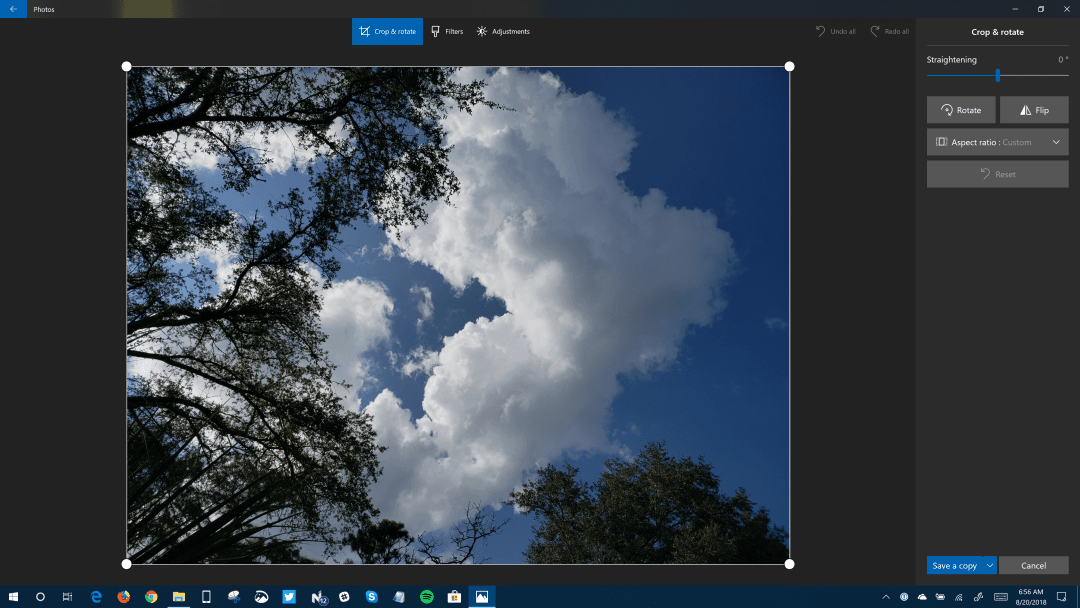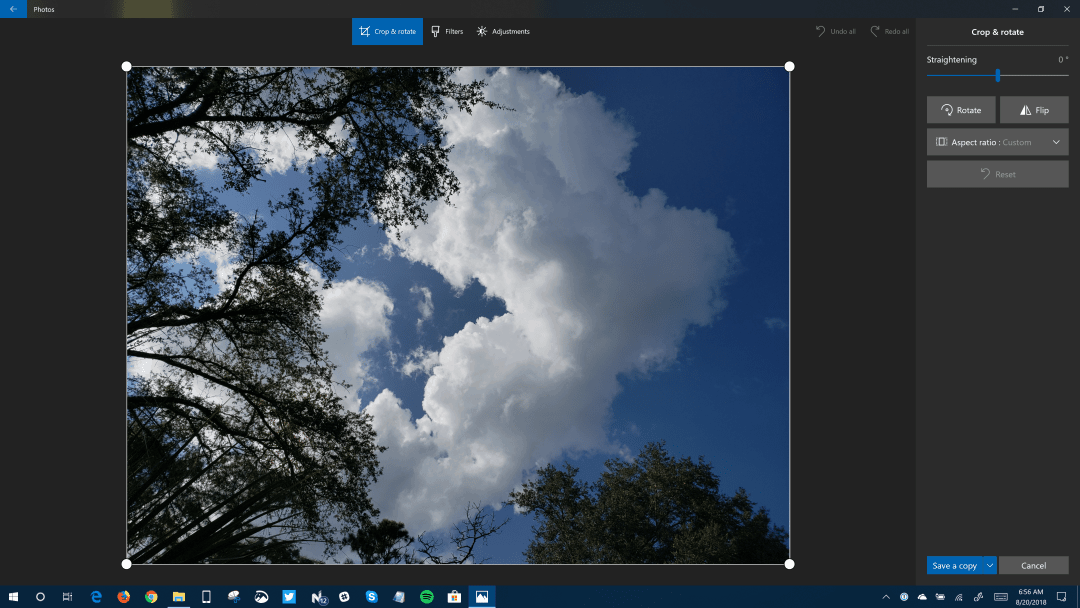 This version apparently also introduces a new drop-down menu for adding Animated text. That feature shows up on Skip Ahead devices, whereas the new editing options only appear on Fast Ring. This all might as well be in A/B testing for now, as we're not seeing it on any of our Insider machines just yet, so best to check it out and let us know your thoughts in the comments below.