Microsoft just introduced Xbox Game Pass, a $9.99/month subscription service that gives you access to around 100 Xbox One and Xbox 360 games to download and play, all for one low monthly price. If you're new to Xbox gaming, or don't have a catalog of titles built up, it's a pretty good deal, although the list doesn't include the latest titles or even all of the most popular ones.
You can give Xbox Game Pass a try with its 14 day free trial, but if you want a way to get the games for nearly free, Microsoft has just added Xbox Game Pass as an option at Microsoft Rewards.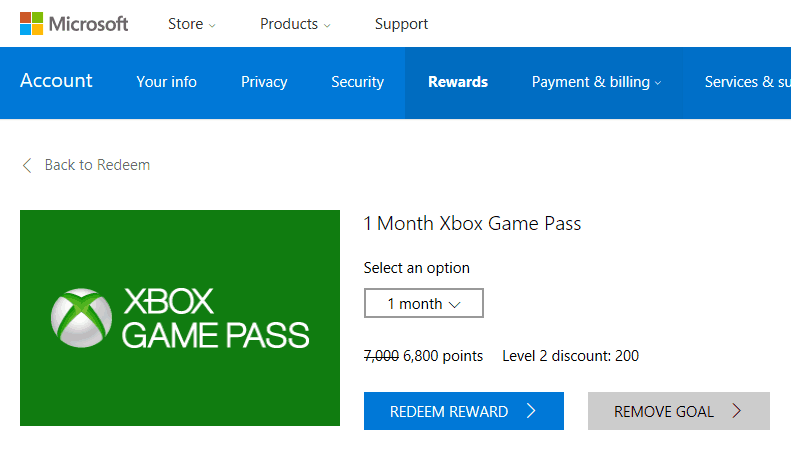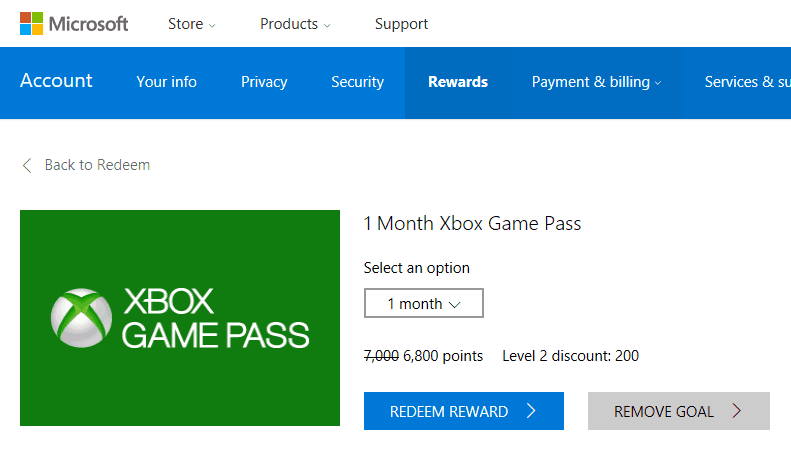 For 7000 points (less if you have levelled up in Rewards), it's an achievable monthly goal if you use Edge, Bing, and don't mind clicking through a quiz or two to build up points. The Xbox Game Pass on Microsoft Rewards is a pretty good deal in its own right, as a good rule of thumb is 5,000 Microsoft Rewards points equals about $5 in rewards.
Of course, you can use Microsoft Rewards points for other items and services, too, including gift cards, subscriptions to Xbox Live and Groove Music, sweepstakes entries, and a lot more. Microsoft Rewards has been US only, but just this week has expanded to Canada, France, the UK, and Germany, so Microsoft fans from all over can win cool stuff by amassing points.
You can learn more about Microsoft Rewards and Xbox Game Pass from these links.