After pioneering subscription-based gaming services on Xbox One and Windows PCs, EA is pushing forward with Origin Access Premier, a new premium tier for its subscription service for PC gamers. The new membership tier, which is available today for $14.99/month or $99.99/year will give subscribers early access to full versions upcoming games (additional content included) such as Battlefield 5, FIFA 19 or Anthem.
This is exactly what Microsoft did with Xbox Games Pass, which will now include all future Microsoft Studios games on launch day. To sweeten the pot, Origin Access Premier members will also enjoy an evolving collection of PC games plus 10% off on Origin digital purchases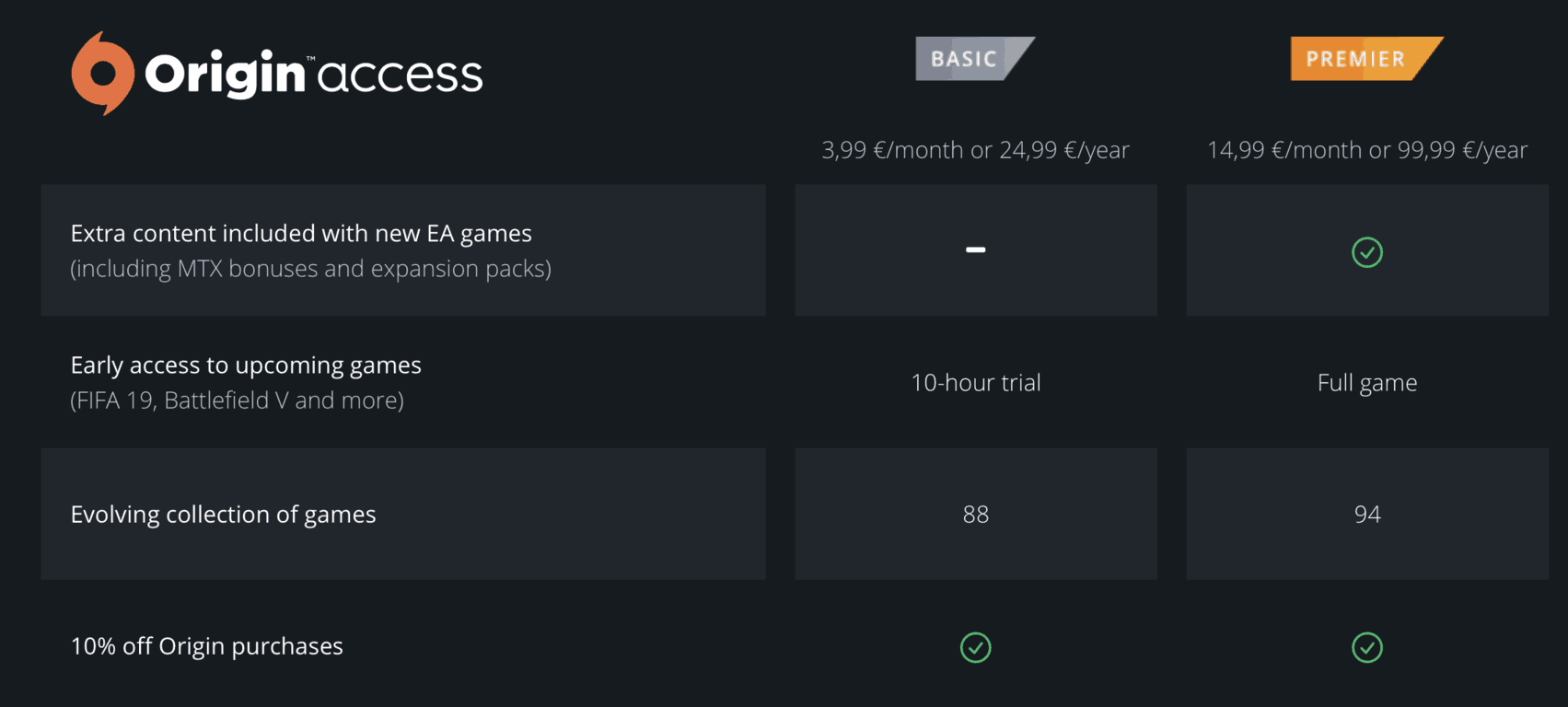 Nothing changes for the pre-existing Origin Access service, except the new "Origin Access Basic" name. These subscribers will still get access to the latest EA games after waiting a couple of months after their release, as well as limited-time trials for new EA games. Origin Access Basic members can also upgrade to the new Premier tier at any time on the Origin website.
EA didn't say if a "Premier" tier could also come to EA Access, the equivalent to Origin Access on Microsoft's Xbox One console, but it would certainly be a welcome addition. EA Access preceded Xbox Games Pass on the Xbox One, and the service now has its own dedicated tab in the "My Games and Apps" section of the Xbox dashboard. Microsoft and EA share the same forward-looking approach about subscription-based gaming services, and it remains to be seen if other big publishers such as Ubisoft could follow suit.