Microsoft just held a quick unveiling of its newest new attempt to stem the surge of Chromebook usage in education with Windows 11 SE and longtime OEM partner Dynabook has answered the company's rallying call with a new affordable laptop.
According to Microsoft, Windows 11 SE is a new take on Windows 11 that is optimized for K-8 students to deliver a simplified cloud-based computing experience and while the company showcased its own Surface Laptop SE as a reference laptop, OEM partner Dynabook is shifting is professional grade tooling processes to produce its own take on a Windows 11 SE powered notebook.
Introducing the Dynabook E10-S which comes in at 11.6-inches, weighs 2.5 pounds (1.15kg) and is just 0.78 inches (19.9mm) thin. For all of the talk of the fit and finish of Microsoft's Surface line, Dynabook's E10-S arguably outshines its Redmond counterpart. The E10-S is both lightweight and compact while also providing slip resistant design elements, fan-less construction and seamlessly blends rubber bumpers to encase the entire laptop to protect from accidental drops and impacts that occur in the classroom.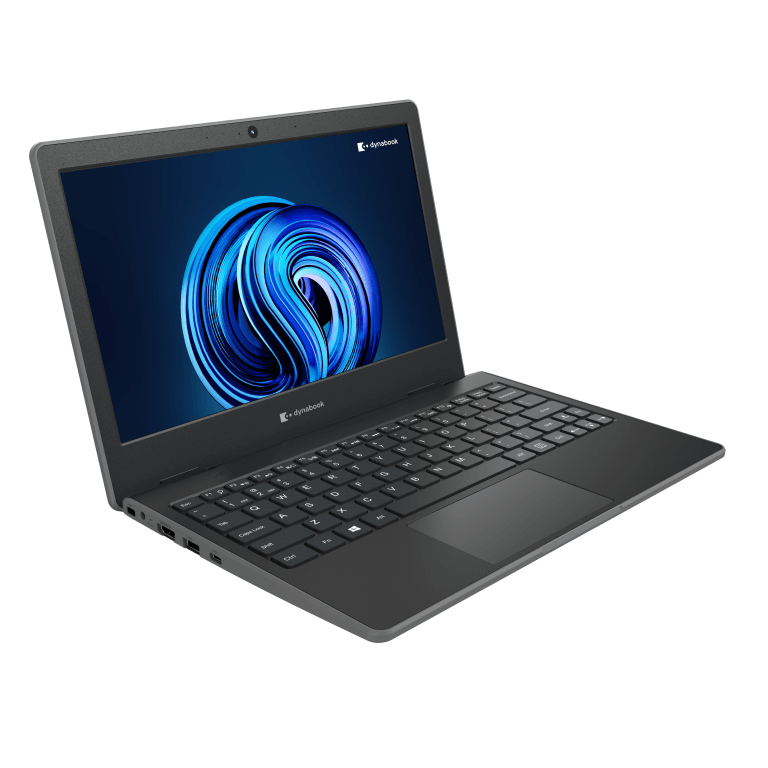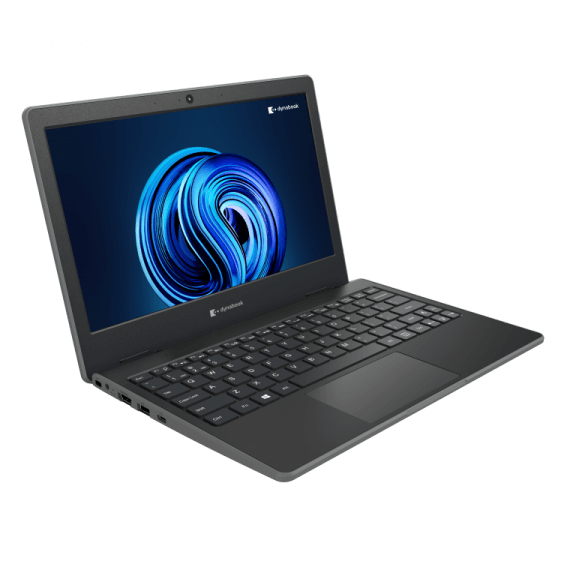 In addition to its child-friendly outer construction, the E10-S also houses an 11.6-inch anti-glare HD display, spill-resistant keyboard, mechanically anchored keys, multi-touch trackpad, 802.11 ac WiFi connectivity, HD webcam, stereo speakers, dual beam-forming microphones with noise suppression, full HDMI, USB-A, USB-C, and LAN ports.
We have more than thirty years of experience in the education sector and are proud that Microsoft has recognized the Dynabook E10-S as a launch device for Windows 11 SE, further underlining the strong education credentials of this unique laptop and throughout our product portfolio," said James Robbins, General Manager, Dynabook Americas, Inc. "The Dynabook E10-S has been carefully engineered with the challenges of today's classroom in mind, so that teachers and students alike know they can rely on it to support successful, uninterrupted learning. Like our other Education focused devices, the Dynabook E10-S is also available with Windows 11 Pro Education preloaded – so our education customers can choose a device that best fits their device management strategy.
Perhaps the most important part is that the Dynabook can be configured via Microsoft's Intune for Education, which appears to be an integral part of Microsoft's new competitive feature against ChromeOS and Chromebooks.
Windows 11 SE mostly looks and feels like Windows proper but leveraging Microsoft Intune for Education is where the company will attempt to address the pain-points of Windows use in schools for IT Admins by including Windows Autopilot management. Including Windows Autopilot will allow "IT education administrators to preconfigure, maintain, and even retire student and teacher laptops with little to no infrastructure."
The Dynabook E10-S will be available globally in the first quarter of 2022 via its website or network of resellers starting at $289.99. While slightly more than the Surface Laptop SE, the Dynabook price tag also includes a year of Dynabook's +Care Service Warranty With On-Site.