Perhaps, Xbox partner AMD thought it would be titillating to show off a render of its latest accomplishment in full form by having a mock-up of the Xbox Series X hardware floating around in the background of its CES 2020 keynote as it discussed some details of its custom silicon made in conjunction with Microsoft's next-gen console.
The only problem was that pixel peeping fans thought they were getting some exclusive news about the hardware alongside the details about the custom silicon, when in fact they were just being fed false information at the time.
Fortunately, it has only taken 24 hours for the misinformation floating around on the internet to begin to clear up as sources close to the matter release more accurate details about the Xbox Series X and I/O.
Brad Sams over at Thurrott.com is going on record with what is believed to be the right I/O setup for the Xbox Series X.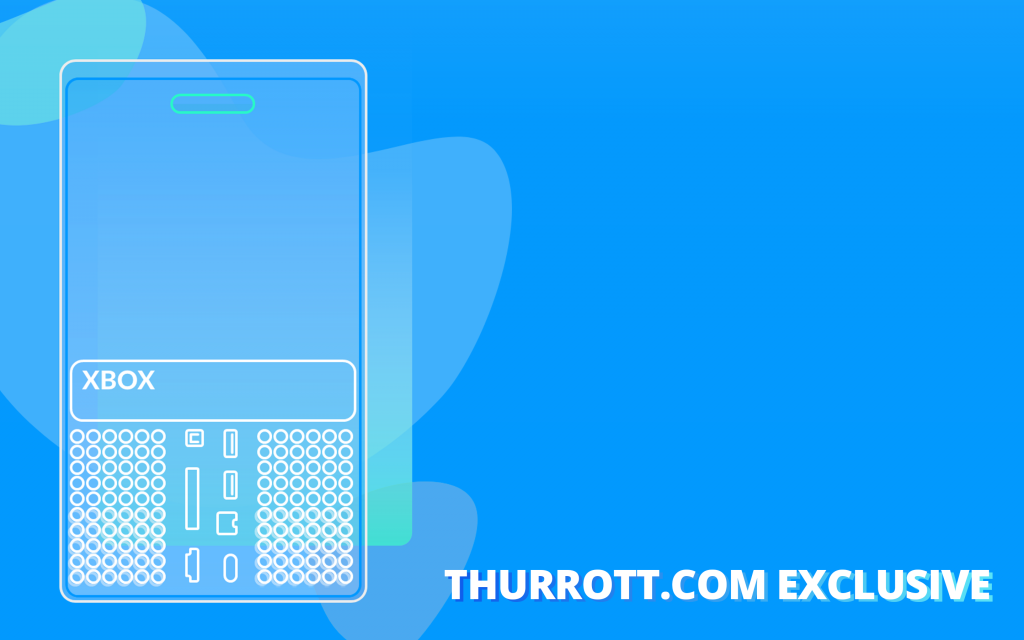 Following this snafu, I was able to confirm with several insiders about the actual ports on the current early iterations of the hardware. Keep in mind, these may not be final and are subject to change but do come from multiple people familiar with the hardware.

As it stands right now, the series X features, on the back of the hardware, two USB-A ports (of the SuperSpeed variety), ethernet, a single HDMI port, optical audio, and a power connection. There is also another port on the back that may be used for debugging but there wasn't an agreement on the nature of its functionality. The image at the top of this post shows a basic outline of how those ports appear on the actual hardware.

Also, on the back of the device are openings for air intake as well; all of the ports are located on the lower half of the hardware. Keep in mind, there is also a USB-A port on the front of the console but for now, it looks like Microsoft is sticking with the older USB style port.
While it would seem that Microsoft should be putting the finishing touches on the XSX as mass production and shipping are relatively around the corner, Sams does highlight that things could change.
For now, the promise of the dual USB-C ports found in AMD's purchased render from TurboSquid will have to remain an artist's fantasy for now.