Dell is following the announcement of its polarizing XPS Plus laptop by bringing Intel's 12th Gen Intel Core processors to its redesigned XPS 13 and its new Surface Pro competitor the XPS 13 2-in-1.
Dell XPS 13 (5th Generation)
Starting at $999 US $1,249 CAD
Starting today, June 9, 2022, customers in the US and Canada can snag the all new and redesigned XPS 13 that combines a thinner and lighter chassis with improved battery performance claims as well as tweaks to the audio profile while maintaining all of the productivity standards of previous models.
Specifically, Dell has tweaked its 4-side InfinityEdge display for a fifth generation by upping the level of brightness to 500 nits and adding an anti-reflective, anti-smudge layer. The 13.4-inch XPS 13 display can be ordered at FHD, FHD+ and 4K UHD configurations.
Surrounding the impressive screen is a new chassis that comes in more vivid tinted aluminum options such as Sky (steel blue) and Umber (metallic brown) inspired colors, which all sit atop a refined CNC machining process. The interior of the laptop also crafts a tone-on-tone aesthetic by offering Platinum or Graphite color schemes.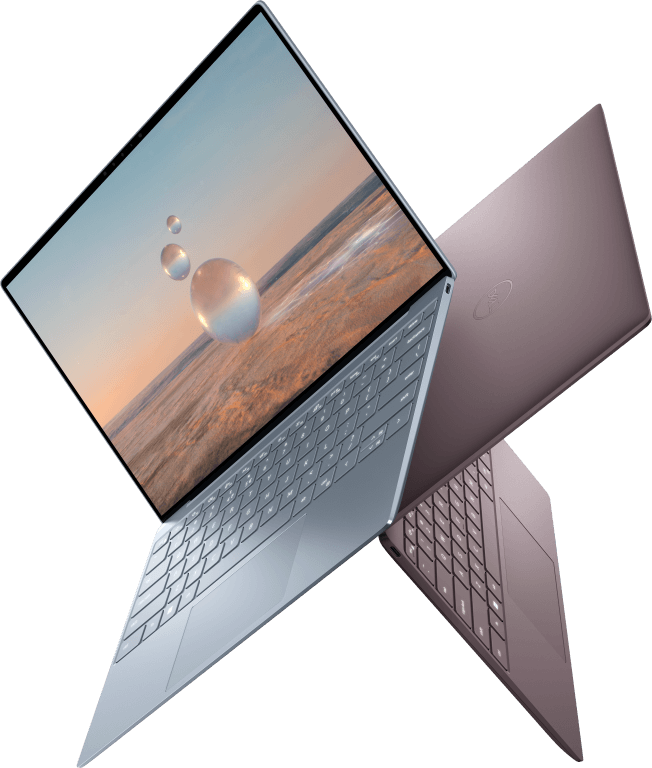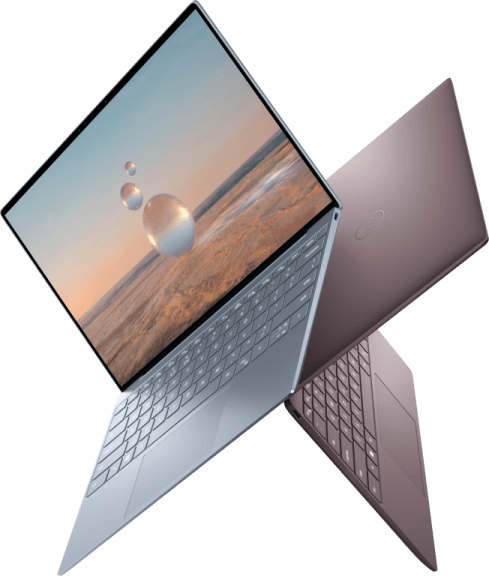 Things remain sparse but streamlined when looking at the port selection on the Flanking either side of the XPS 13 are 2x Thunderbolt 4 Type) ports, 1 USB-C to USB-A v.30 ports, 1 USB-C to 3.5mm headset jack converter.
As for what goes under the hood, Dell managed to shrink the motherboard on the XPS 13 by 1.8x smaller which led to an enlarged area for bigger speakers and a lighter design overall.
For anyone banning the use of Windows on their PC purchases, Dell will be offering an Unbutu configuration with the new XPS 13 for the open-source community as well.
Dell XPS 13 2-in-1
Starting at TBD
Moving on to the more exciting news from the company, is the all-new Dell XPS 12 which is now better reserved as the Surface Pro lineup competitor.
The XPS 13 2x 1 represents yet another push for OEMs to join the efforts to expand tablet-computer productivity with fresh new Surface-like design.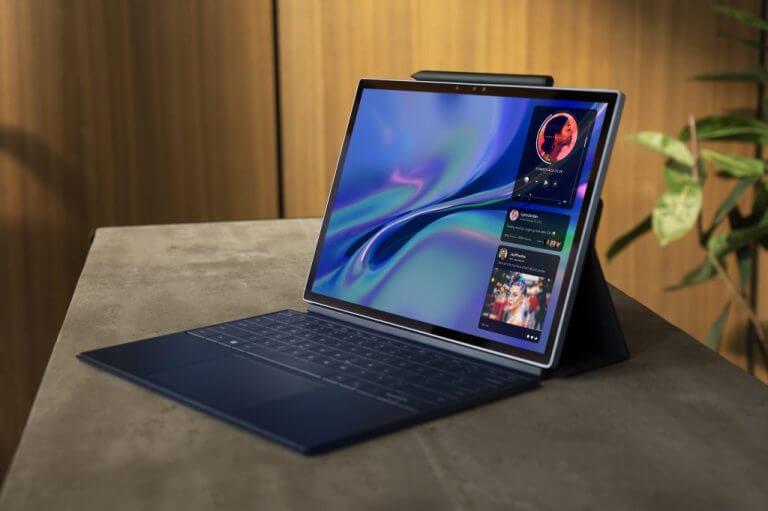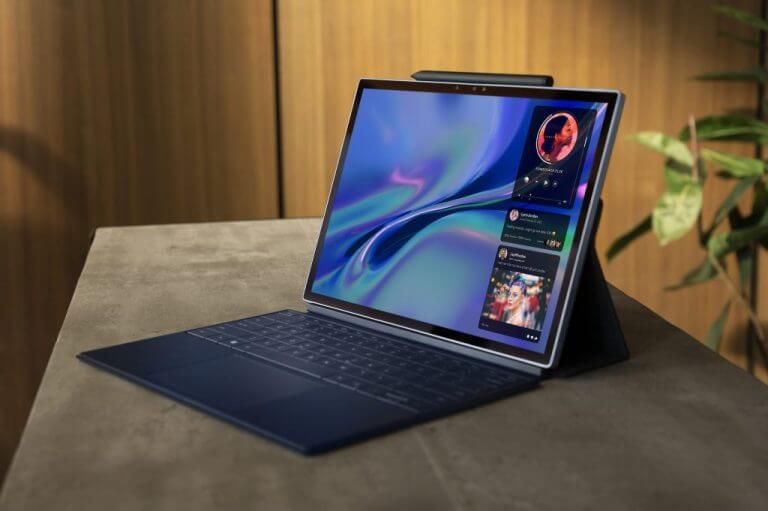 Dell repeats its use of a new CNC machining when crafting the tablet computer that weighs a little over 1.8 lbs. or 1.23 lbs. with the new Folio cover and keyboard?
However, unlike Microsoft and its Surface Pro device, Dell will be including a stylus in-the-box We also killed some time at a stylus's well as 12th Gen Intel Core processors for configurations. Other notes for the 2-in-1 include 5G connectivity, 3K resolution, 16GB of LPDD4x Dual channel memory, up to 1TB of PCIe 4 storage.  Iris Xe GPUs, 49.5 WHr battery among other features.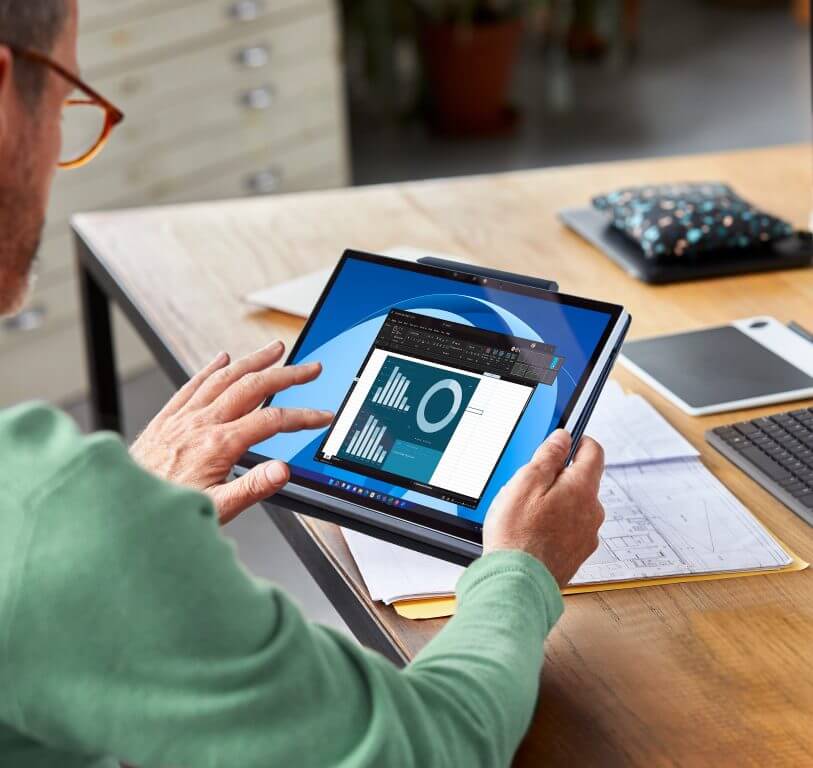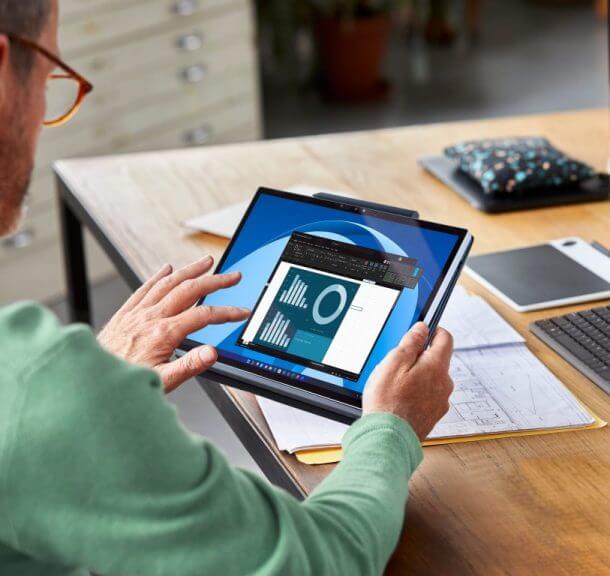 As with most Pro competitors, Dell is selling its proprietary keyboard to make use of more granular and precise workflow, thus validating earlier mockery
The XPS 13 2-in-1 will be available in select markets the that include the US and Canada, later this summer.