Dell has revealed what it is calling "the world's most intelligent 4K webcam." Taking inspiration from DSLR cameras, the company's new Ultrasharp Webcam sports a Sony STARVIS 4K CMOS sensor, features like Digital Overlap HDR, video noise reduction, AI Auto Framing, Windows Hello, and a lot of other cool things that you won't find onboard other webcams.
Now available for $200, this Ultrasharp Webcam is designed for professionals and others who want a superb video conferencing experience. Yet it's also visually different from other webcams. It is cylindrical rather than rectangular and has a slim monitor mount so you can mount it with minimal front-of-screen distractions. Since it is all aluminum, it even has a magnetic mount and tripod adapter for more seamless transitions between different setups.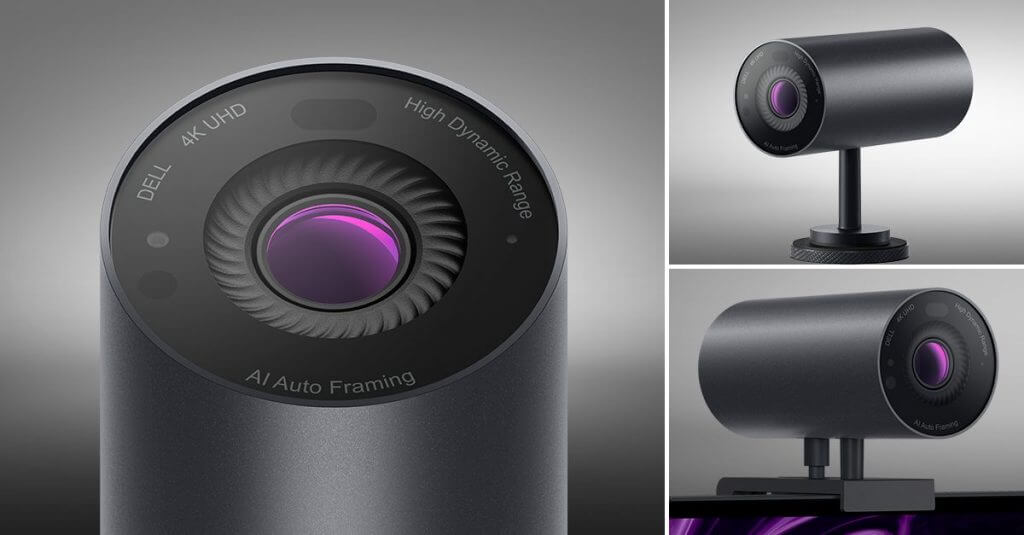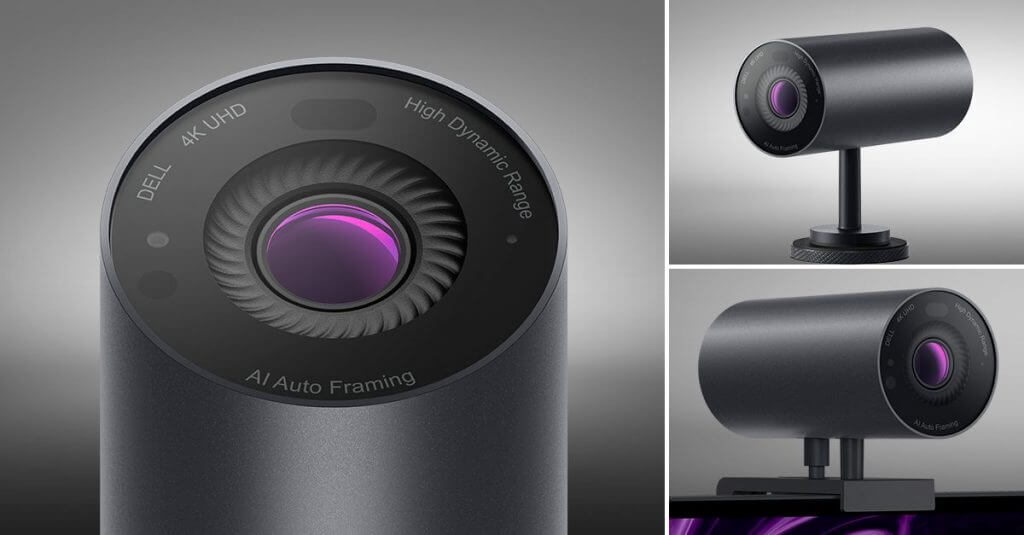 Other than the unique design, Dell says this webcam is all about image quality and intelligent experiences. On the image quality side, you'll find that this webcam has a multi-element lens, that helps capture more light. Then there's the Digital Overlap HDR feature, which can preserve true-to-life colors and balance exposure. 3D and 2D noise reduction also helps reduce grainy images, too. The lens quality itself is something you'd usually find in a DSLR, too. Some of the other technical specs of the webcam can be seen below.
Resolution/FPS: 4K UHD / 24, 30, Full HD / 24, 30, 60
HD / 24, 30, 60
Megapixel: 8.3MP
Field of view: 65, 78, 90 degree
HD Digital Zoom: Up to 5X
Autofocus: Yes
Auto White Balance: Yes
AI Auto-Framing: Yes
Microphone: None
Connectivity: USB-A
Inbox Detchable Cable: USB-C to USB-A 2m
Certifications: Teams, Zoom
Optimized Apps: Skype for Buisness, Go To Meeting, Google Meet, Google Hangouts, Blue Jeans, Slack, Lifesize
Webcam Dimensions: 1.65 in x 3.54 in
Webcam Mount Dimensions: 1.25 in x 2.56 in x 0.37 in
As for the intelligent features, the webcam has an auto framing, that uses AI to keep you in focus and centered. In the Dell Peripheral Manager Software, you even can change brightness, sharpness, contrast, and saturation controls. Other areas in the software will let you change the field of view to 65, 78, and 90 degrees if you want.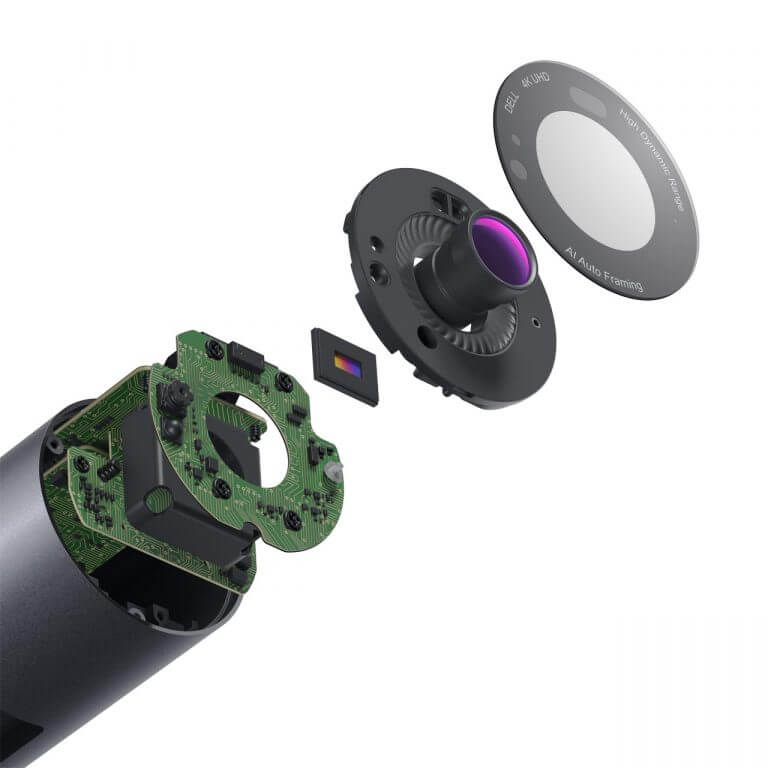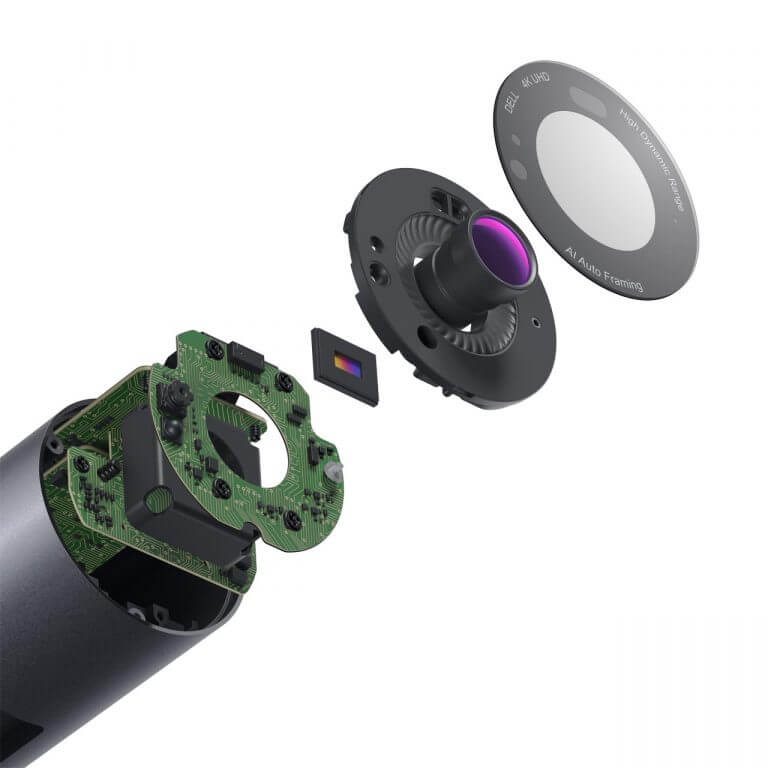 Then there's Windows Hello and other privacy features. You're able to use the webcam with Windows Hello and Dell ExpressSign-in so your PC can detect your presence as you approach and automatically log you out when you step away. Finally, for privacy, you can snap off the privacy cover from the front of the lens to the back of the webcam, and keep extra peace of mind.