For a limited time, Microsoft will be offering a free bonus game when you purchase an Xbox One bundle on the Microsoft Store or other participating retailers in the US. The free games you can choose include the brand new Devil May Cry 5, Metro: Exocus, Anthem, or the upcoming Tom Clancy's The Division 2.
If you choose to purchase an Xbox One bundle on the US Microsoft Store, the company is also currently offering a bonus Gears of War 4 digital code with all Xbox One S and Xbox One X bundles. Please note that the Xbox One X Robot White Special Edition 1TB console is still on sale at $399 ($100 off), and the same bundle with a black Xbox One X is similarly priced. All Xbox One S bundles are currently at $299, so if you can afford the additional $100 for the much more powerful console you probably won't regret it.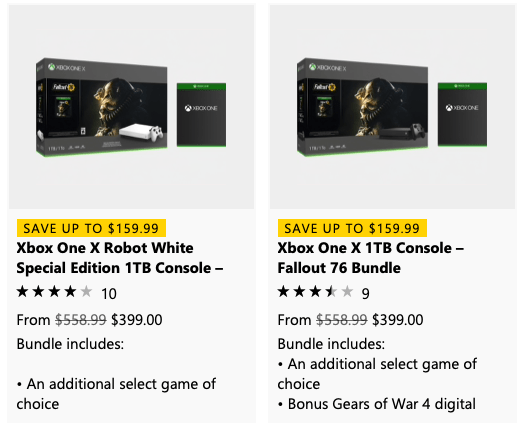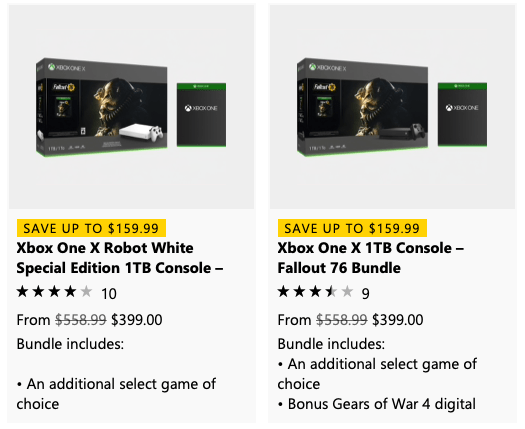 The US-only promotion kicks off today, March 8 and will last through March 16. Let us know in the comments if you plan to take advantage of this sale to buy a new console.