In honor of Captain Marvel's cinematic debut this weekend, Marvel Studios and Microsoft's Xbox gaming division have collaborated on a custom console sweepstakes for fans.
RT for a chance to fly higher, further, and faster with a custom Captain Marvel Xbox One X. #CaptainMarvelXboxSweepstakes

NoPurchNec. Ends March 28. Rules: https://t.co/E9YxXpSG2F pic.twitter.com/wjeBX624qp

— Xbox (@Xbox) March 7, 2019
Xbox is thrilled to be celebrating one of Marvel Cinematic Universe's most powerful heroes, timed with the movie's much anticipated release tomorrow. If you're a fan of Marvel, this sweepstakes is your opportunity to game in style with Captain Marvel at your side on the world's most powerful console.
The newly offered console skin takes its design from the marketing material used throughout the Captain Marvel promotions, with the gold star front and center on both the Xbox One X body and that of the controller.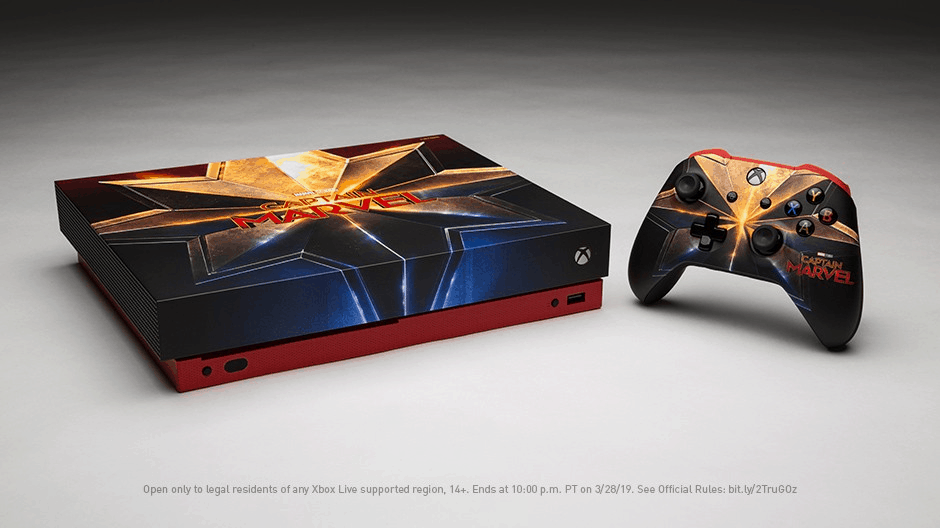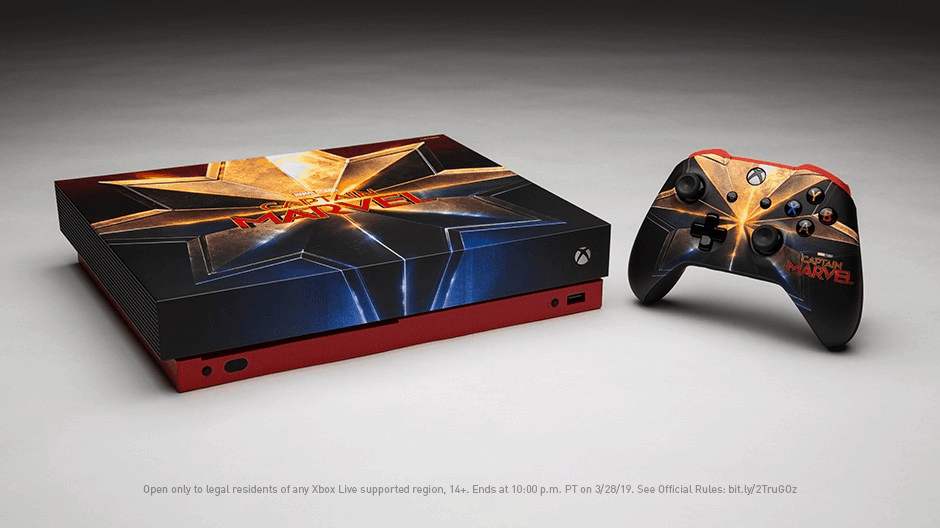 For a chance to win the console, the Xbox team is asking fans to visit the Xbox Twitter channel to view the console and sign up for a chance to get their hands on it. Presumably, details, terms and conditions and rules of eligibility can be found here as well. Fortunately, there appears to be no purchase necesary to win.