Fable Fortune, the collectible card game developed by Flaming Fowl Studios and Mediatonic Games will bring the beloved Fable franchise back to life next month. Following the launch of a private beta earlier this year, the developers announced yesterday that the game will hit Xbox Game Preview and Steam Early Access on July 11.
Just like Gwent: The Witcher Card Game, another digital card game developed by CD Projekt Red, Fable Fortune will support Xbox Play Anywhere with cross-play and cross-save functionality between Xbox One consoles and Windows 10 PCs. The game will be free-to-play when it launches later this year, but you'll have to purchase the $14.99 Founder's pack to play the game in early access next month.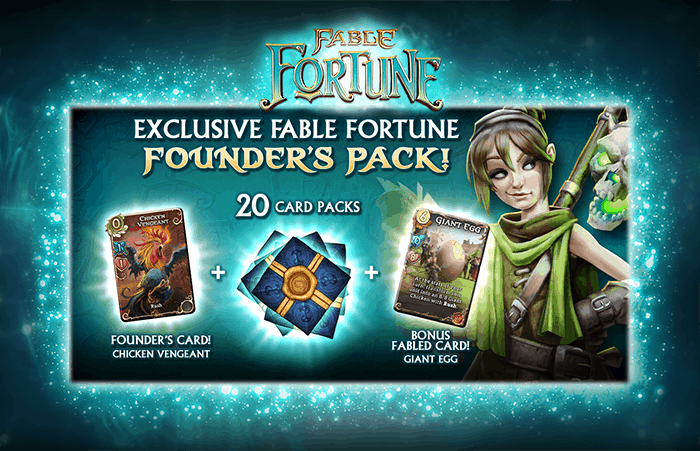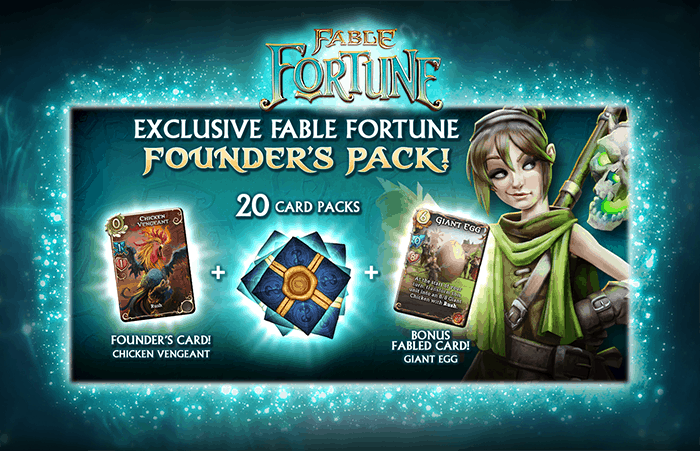 "Fable Fortune combines pioneering CCG systems with some of the Fable's most cherished moments; featuring timeless heroes, despicable villains, armies of bemused (and conveniently expendable) peasants, and some good old fashioned, family-friendly necromancy," shared the developers. A first game trailer has been published earlier this year and you can watch it below:
Following the cancellation of Fable Legends and the subsequent closure of Lionhead Studios last year, it will be interesting to see if Fable fans will embrace Fable Fortune. Microsoft, which still owns the Fable IP, seems to be confident in the franchise's future. Last month, Xbox head Phil Spencer enigmatically said that "the IP has a lot of places it could go," even though he had nothing to announce at the time.