Microsoft showcased 50 games during its E3 press briefing yesterday, including several new exclusives and other unannounced games that had their world premiere. Reddit user gowans007 took the time to create a detailed list of all these titles complete with their detailed status. This is perfect if you want to know which of these games will support Xbox Play Anywhere, be included in Xbox Game Pass at launch and more.
Overall, Microsoft announced 15 exclusives yesterday, with Halo: Infinite, Gears 5 and Forza Horizon 4 being the most exciting first-party titles. These three exclusives will all be available on Xbox Games Pass on their launch day, but the situation should be quite different for select exclusives such as Ori and the Will of the Wisps and We Happy Few. The first one will be published by Microsoft Studios, as was the first episode which has yet to make it to Xbox Games Pass. As for We Happy Few, it's will be published by Gearbox Publishing and Microsoft's acquisition of its developer Compulsion Games doesn't guarantee its future addition to the Games Pass catalog.
Now for the Xbox Play Anywhere games, it's was good to learn that Halo: Infinite will also launch on Windows 10 and mark the return of Halo on PC. However, Gears Tactic, one of the three upcoming Gears of War games announced yesterday will be a PC exclusive, which was a bit surprising. Anyway, you can learn all the details about the 50 games showcased yesterday in the list below: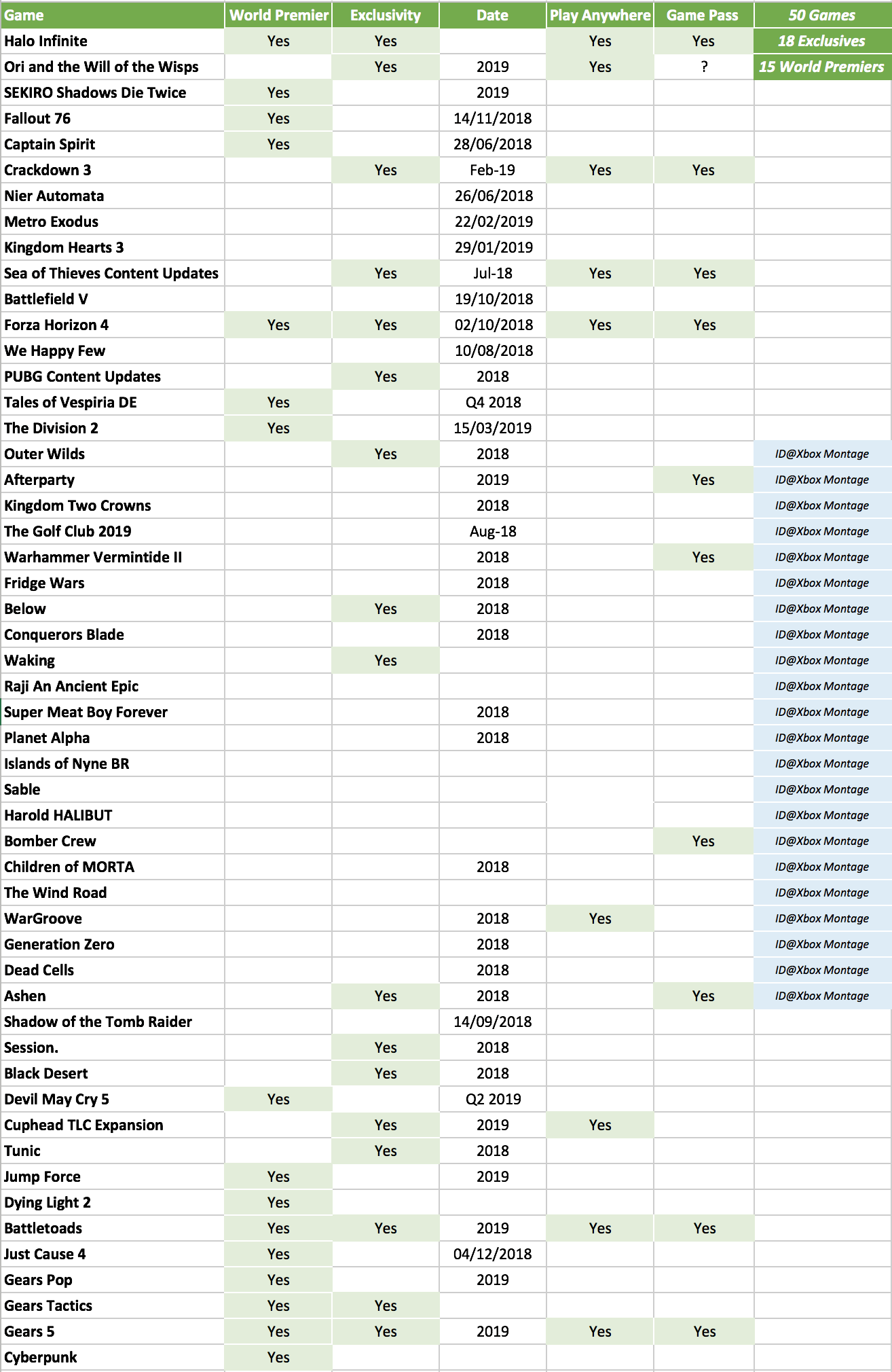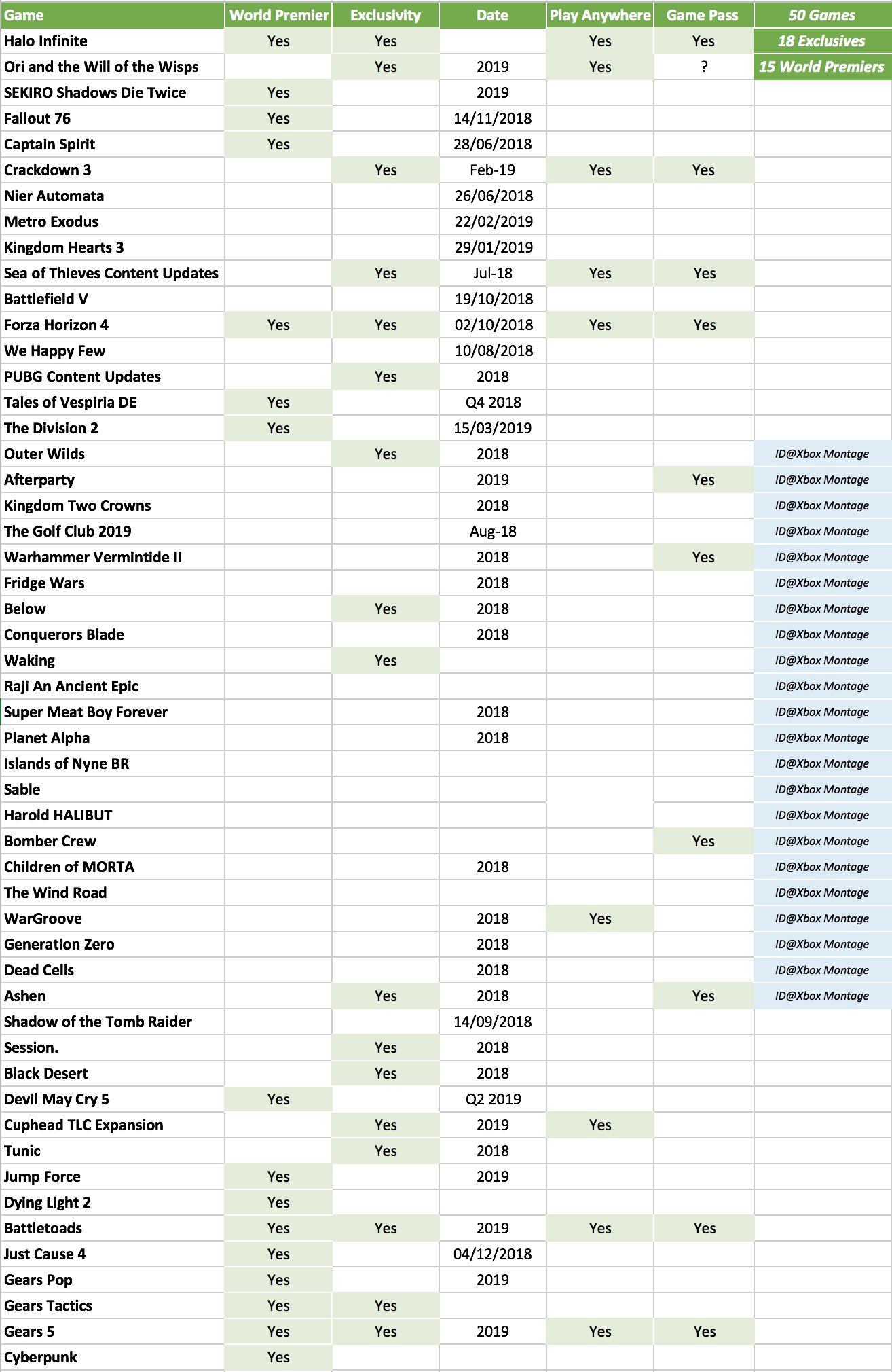 If you want more Xbox news, we invite you to tune in to the Inside Xbox live stream starting at 3 PM PST. Yesterday's press conference was quite a roller coaster, but Microsoft promised "even more reveals and announcements" later today. If you watch it live on Mixer, you'll also be able to snag another free "MixPot" collection of digital content.