Microsoft's Xbox team has announced today an interesting offer consumers in the US: starting today through November 12, you can purchase the Xbox One bundle of your choice and get an additional free game (up to $59.99 value) along your purchase. As an example, you could choose the Xbox One S Battlefield 1 Bundle ($299 value) and get a free copy of Call of Duty: Infinite Warfare ($59.99 value) at no additional cost, which may be a great combo for shooter fans.
The offer will be valid at participating US retailers including Amazon, Target, GameStop, Best Buy, Walmart.com and Microsoft Store while supplies last. Of course, there are some limitations as this offer can't be combined with other promotions and pre-order games are not eligible.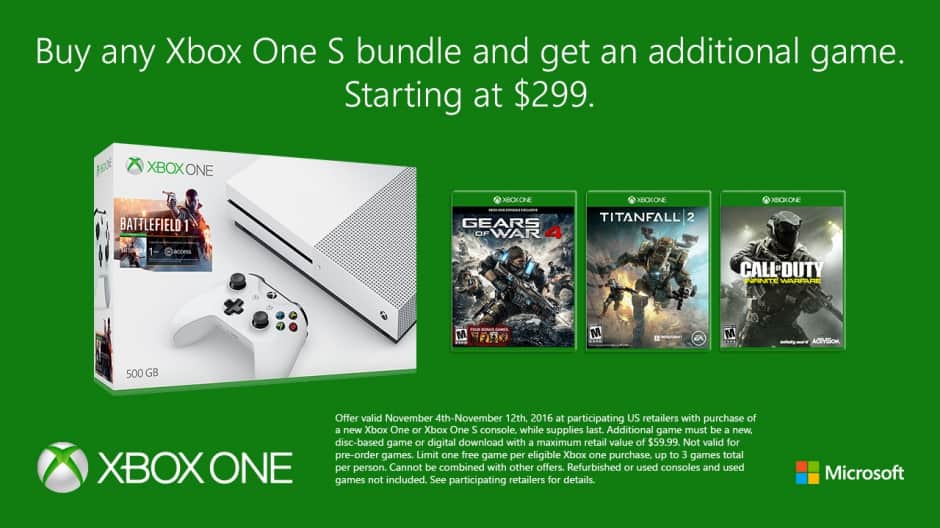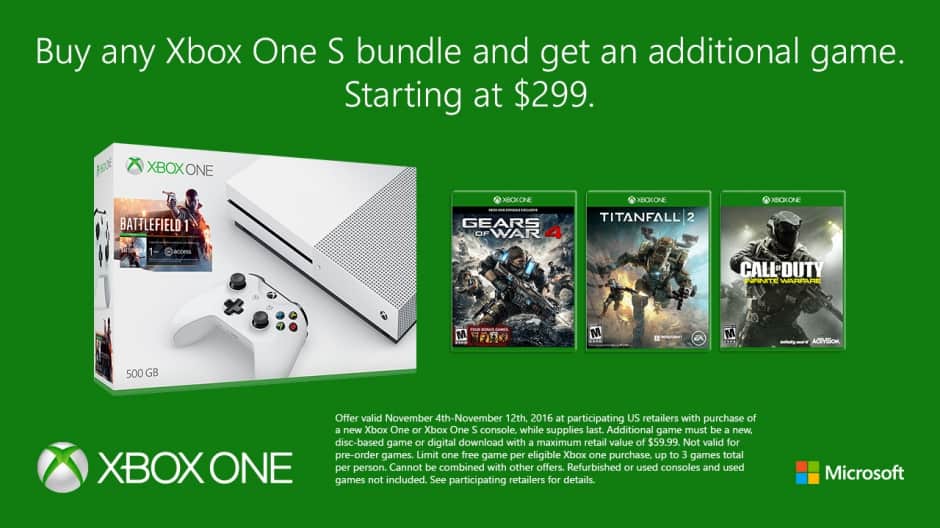 Following the release of the Xbox One S back in August, Microsoft has been offering a growing selection of bundles featuring the latest and greatest games such as Gears of War 4, FIFA 17, Madden 17 and Battlefield 1. If you're interested by this promotion, we invite you to check the Xbox One consoles page on Xbox.com to see how to take advantage of it.