Borderlands 3, the popular loot shooter released a year ago on Xbox One, PlayStation 4, and PC has just received a free next-gen upgrade. Thanks to Smart Delivery, players who already purchased the Xbox One version can now upgrade to the Xbox Series X|S version for free and enjoy the game at up to 4K and 60 frames per second, play the game locally with four-player split-screen, or play it with a single friend with a new vertical split-screen mode.
It's important to note that this free next-gen upgrade for Borderlands 3 will support cross-gen saves and cross-gen play. All your Borderlands 3 content and save files will seamlessly transfer from your Xbox One to your Xbox Series X|S console, and cross-play across console generations is also available. The Xbox One version of the game will continue to be supported, and it's also getting the two-player vertical split-screen option now available on Xbox Series X|S.
Developer Gearbox Software released a lot of additional content for Borderlands 3 since its launch last fall, including four campaign DLCs and the brand new Designer's Cut add-on content. A second Season Pass has been recently announced by Gearbox, which will include the upcoming Borderlands 3: Director's Cut DLC coming next year, plus multiple bonus cosmetic packs. If you have yet to play the game, you can now purchase the new $99 Borderlands 3: Ultimate Edition which includes all previously-released content plus everything coming with the Season Pass 2.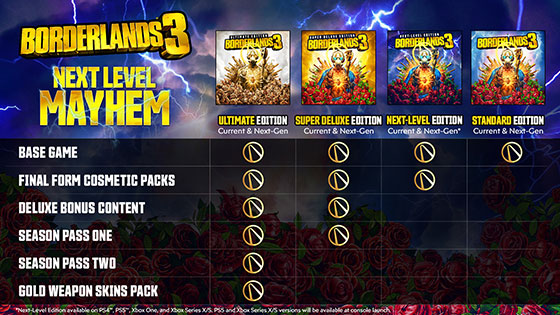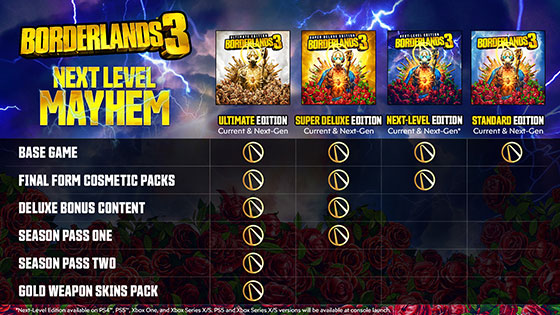 Microsoft's Xbox Series X|S consoles launched last week with over 30 optimized games, and more will come before the end of the year. Halo: The Master Chief Collection will get a free patch tomorrow, November 17 alongside the release of Halo 4 on PC. Destiny 2, Bungie's popular loot shooter will also be upgraded for Xbox Series X|S and PlayStation 5 consoles on December 8, and the free patch will add 60FPS support, faster loading times, and cross-gen play.