HoloLens, the futuristic headset, Surface, the line of laptops and tablets, and Xbox are "essential to [Microsoft's] future," according to Steve Ballmer, who ran the company from 2000 to 2014.
Ballmer, who current-CEO Satya Nadella replaced two years ago, has given a rare interview to Business Insider in which he laid out what he's up to — a "10k for government" — and how he thinks about Twitter, a company he has invested heavily in, and Microsoft.
Ballmer is, by his own admission, an outsider, having spent two years away from the top job and around a year away from the board. However, he spent over 10 years running the company meaning that his insight still holds weight, especially surrounding the cloud business which he created.
"I talk every quarter to the CFO," he tells Business Insider. "I meet with Satya [Nadella] what probably amounts to four or five times a year — either to brainstorm something or just as a shareholder."
The Microsoft under Satya Nadella is, according to people who work there, a very different place to what it was under Ballmer.
With his fiery temper and tendency for the theatrical, Ballmer made for an interesting boss — and not always in a good way.
Joe Belifore, the man who designed Windows Phone, said in the comments on an article by The Verge about his iPhone user that Microsoft now encourages its employees to use an iPhone or Android phone. Under Ballmer, this would have been a big issue.
This new culture — which has been pushed hard by Nadella — hasn't resulted in any hit products, however. Microsoft still has roughly the same line of hardware and software, including the Surface (which launched under Ballmer), Windows, Office, Azure, Lumia, and more.
One thing that has been created under Nadella — or, at least, demoed to the outside world — is HoloLens, which is set to roll out to developers in the next half of the year and then to everyone sometime in 2017.
"I really think the work Microsoft's doing with Surface, with HoloLens, with Xbox, that stuff's absolutely essential to the company's future" said Ballmer.
The reason, according to Ballmer, is because creating hardware means that Microsoft owns both the device — whether that is HoloLens or Surface — and the software services. This, he says, is "important for Microsoft."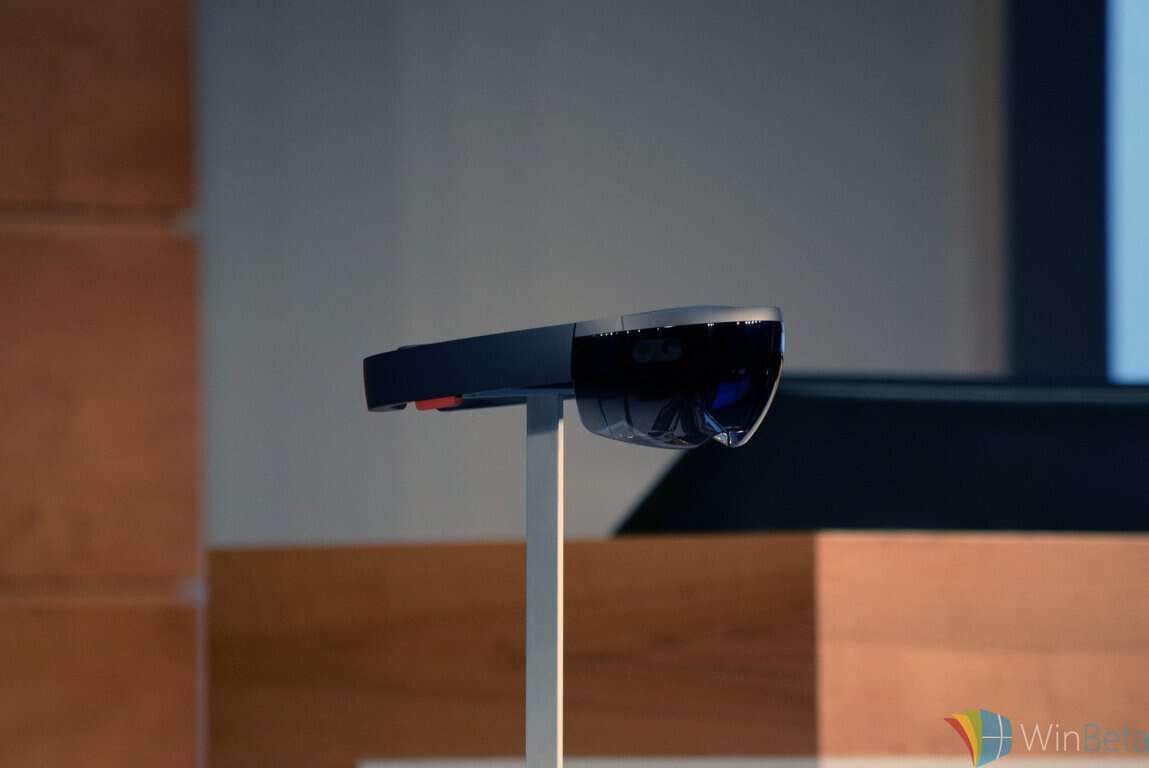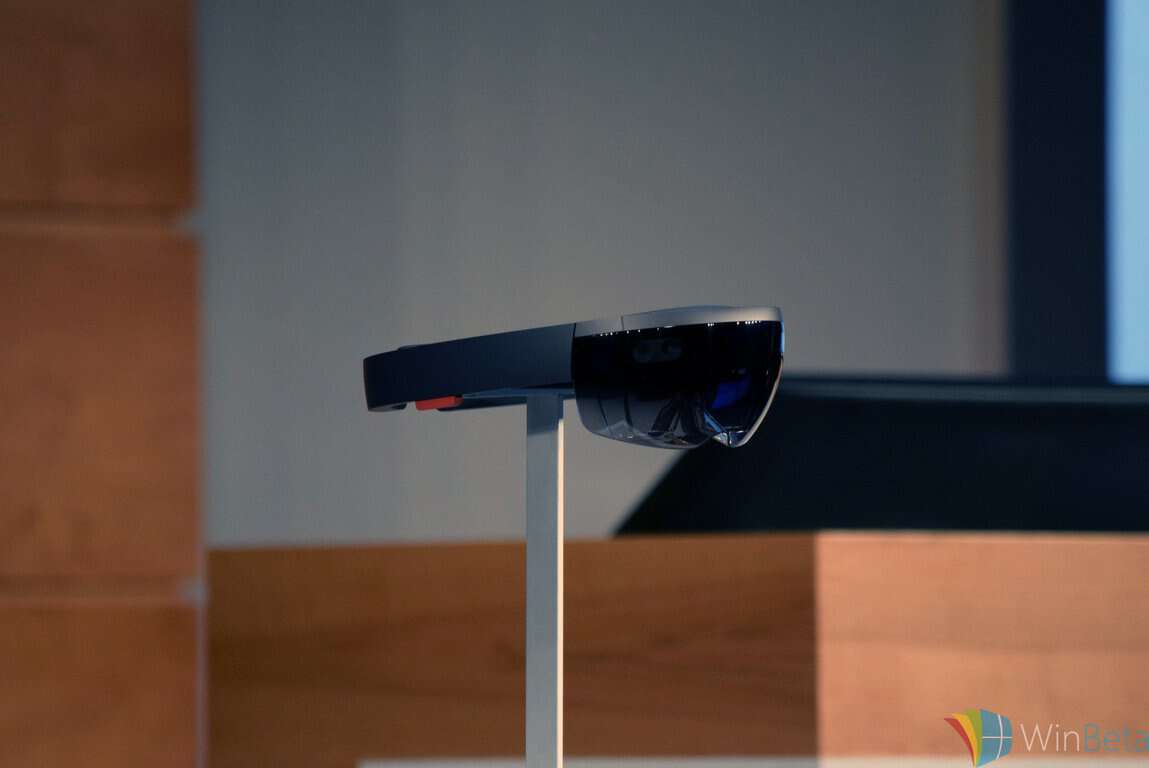 Microsoft has struggled in recent years because it does not own many of the devices that people spend most of their time on, specifically mobile phones. Windows Phone currently has a market share of around 1.7% globally, according to Gartner, and that isn't set to rise any time soon.
Many column inches have been dedicated to blaming Ballmer for this — and they are justified — but Nadella has taken the reigns, looked past these missteps, and done the best with what Microsoft has to offer, specifically the best productivity tools on the market that, by and large, are used in almost all businesses today.
"In terms of the public positioning of the company," Ballmer said. "Satya's done a very good job. He sort of pivoted in a way that I don't think would have been possible for me to do even if I'd seen it that way."
Under Nadella, Microsoft now celebrates the iPhone, iPad, Salesforce, Box (a smaller enterprise company), Android, Google, and many of recent foes. It's unclear how much of this is Nadella specifically and not a company-wide shift, but it is unlikely coincidence that these things have happened in the time after Ballmer left.
It's clear from the interview that Ballmer harbours no bad feelings about his time at Microsoft or his departure, which was rumoured to have been more of a decision made by the Board than him. However, there is a noticeable tang of regret about some problems.
"He sort of pivoted in a way that I don't think would have been possible for me to do even if I'd seen it that way, to really talk about this mobile-first, cloud-first world," he said (emphasis mine). "He's right. You might say it's obvious, but it was an important perception point."
While not a concession of his mis-thinking, this does clearly show that Ballmer is aware — and even encourages — a new path for Microsoft that is more focused on hardware and consumer-facing software (beyond Windows) than enterprise clients.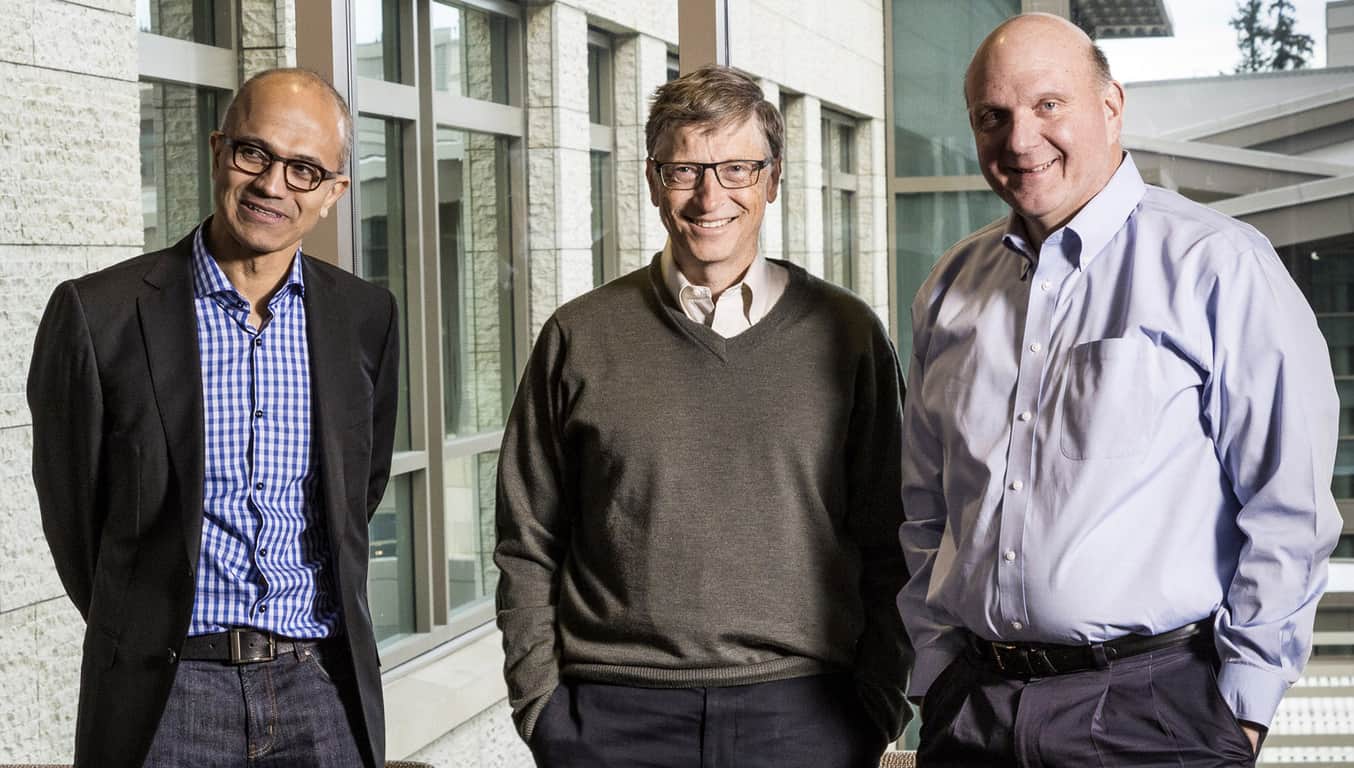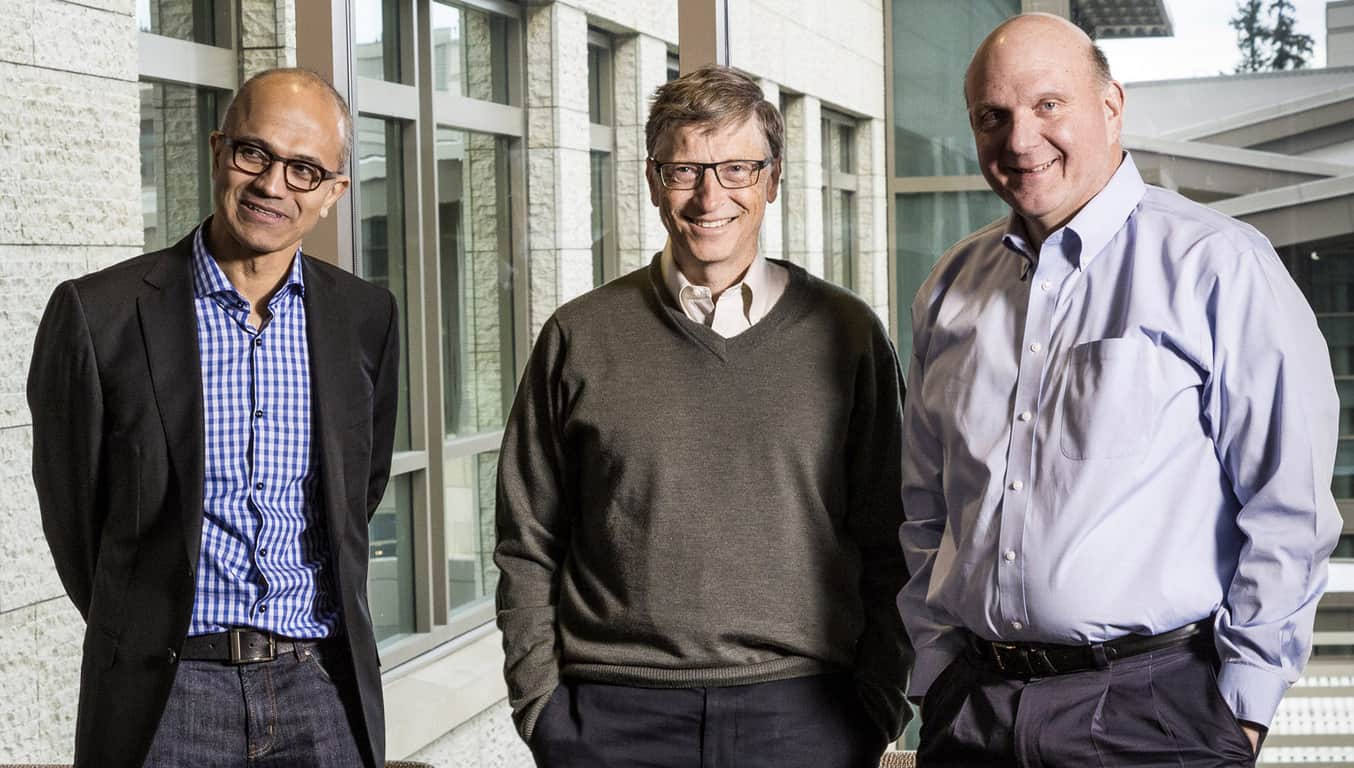 The empire that Ballmer built still exists, however, as shown in the company's most recent earnings report, when around 15% of its customers — many of which have billions in revenue and tens-of-thousands of employees — added more services, like Office 365, to their accounts.
Ballmer also says that Microsoft has to "chart a direction in mobile devices," an area he was historically — and now famously — slow to see.
"[T]he company really has to chart a direction in mobile devices … because if you're going to be mobile-first, cloud-first you really do need to have a sense of what you're doing in mobile devices," he said.
This, in some ways, is the paradox of Microsoft's position under Nadella: The self-imposed slogan of "Cloud-first, Mobile-first" doesn't really work if you don't have a competent — by which I mean popular — mobile operating system.
For his part, Nadella doesn't seem bothered. In an interview with BuzzFeed, given earlier this year, he described mobile devices as "nodes" on a network.
"If you think of this more like a graph, these [devices] are all nodes," he said, when asked about Microsoft's less-than-stellar offerings. "Sometimes the user will use all of these devices … sometimes they'll use only one or two of our devices and some other platforms — so be it."
This attitude works because Microsoft still has its enterprise business and, according to the earning's report from the three months leading up the January, a burgeoning hardware business.
"Satya, [has] certainly changed [the path Microsoft is on]," concludes Ballmer. "He needs to have a clear path forward. But I'm sure he'll get there."