The director of technology at Aiken County Public School District, Andrew Cox, has shed some light on his experience transitioning his schools to not only the Windows 10 operating but also on how they've managed to incorporate Windows phones, Microsoft Bands, and Xbox One into the day-to-day activities of his educators and students.
"Our district chose Windows 10 so we can deliver multimedia to the classroom, increase opportunities for research, enable greater collaboration between students, and generally allow students and teachers access to materials and methodologies that would have been considered magic just a generation ago," he says about the motivation for making the switch to Windows 10. "Aiken County Public Schools selected Windows because of its flexibility, professional ecosystem, consistent user experience, and overall responsiveness."
One of the concerns he and his peers had about changing operating systems was the expenses that would be involved but they actually found Windows 10 to be more than financially viable and very convenient to implement. "Windows, as a platform, has long been one of the easiest to deploy and manage," he admits. "Group Policy and Active Directory make it relatively simple to make changes across the district with just a few clicks. We don't have to plug in our tablets to a laptop to deploy apps and we don't have a disaster on our hands if our network has a problem and the cloud is unavailable."
In just three months and using only six individuals in networking and 15 individuals in the field, they managed to install 2,400 laptops and desktops in the district. While this saved them thousands by not using the usual contractors, Cox jokes that Microsoft wasn't always so affordable. "We estimate we spent approximately $85,000 on outside contractors when we upgraded from Windows XP to Windows 7 and have spent $0 upgrading to Windows 10," he admits.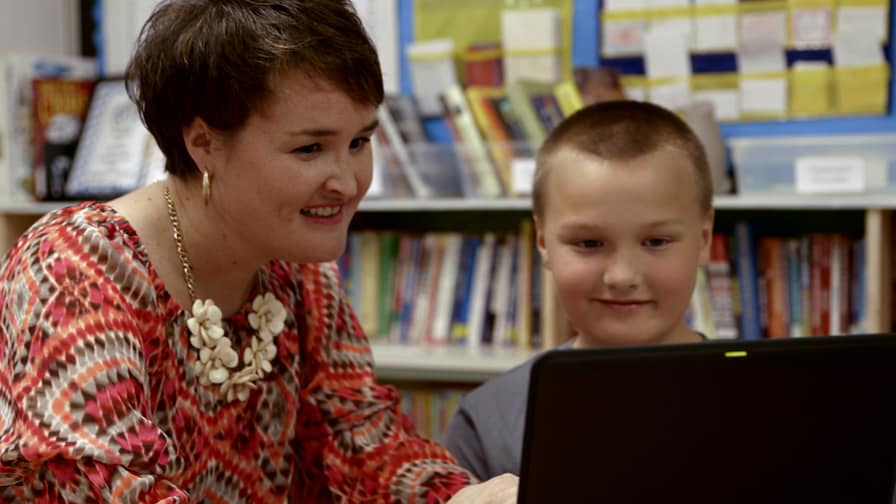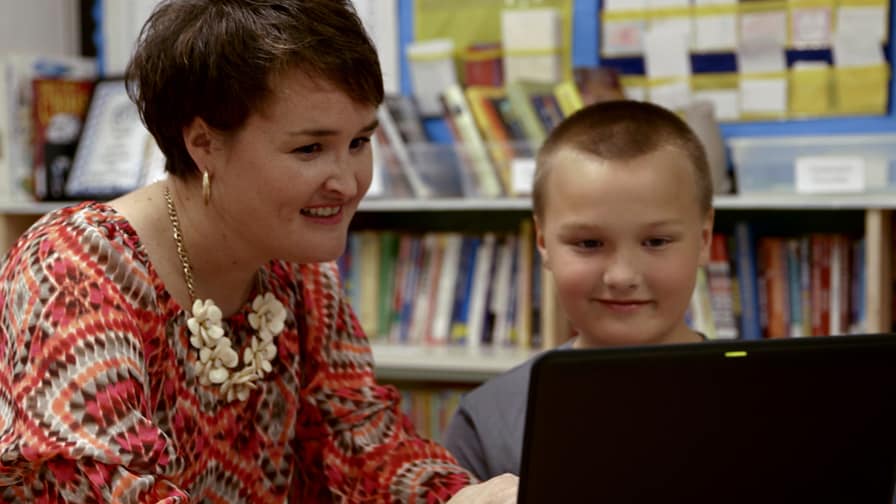 Teachers in Aiken County Public Schools now use Surface tablets in classrooms and, with the use of compatible wireless video adapters, have improved their presentations as well. Surprisingly, some schools are even using Microsoft's Xbox One in their physical therapy classes thanks to the console's Kinect camera and the video game, Minecraft, is also used on occasion. All district administrators and principals also use Windows phones to access their Office and OneDrive files and the network and system administrators use Microsoft Bands to get system and network alerts. The district has really gone all-in with Microsoft products.
In summing up the transition to the Microsoft range of products and services, Cox exclaims, "We have fully embraced a platform that embraces us back—with Microsoft and Windows 10, we know we're equipping our students, faculty, and staff with the very finest in professional tools!"
Do you use Microsoft products like a Microsoft Band or Windows phone at your workplace? Which ones do you use the most? Let us know about your experience in the comments below.