If the Windows 10 May 2019 Update is currently available for Windows Insiders ahead of its public release next month, Microsoft is continuing to push the October 2018 update (aka Windows 10 version 1809) to more Windows 10 users. According to AdDuplex's latest data, the version 1809 of the OS is still propagating at a slow pace and is now running on 29.3% of all 100,000 surveyed PCs (up 3% points month over month).
The majority of users in AdDuplex's sample are still running Windows 10 version 1803 (63.2%), and only 0.8% of users are already running the May 2019 update. "It's only natural, that Windows 10 O18U has grown only modestly in anticipation of the next release," noted AdDuplex in its monthly report.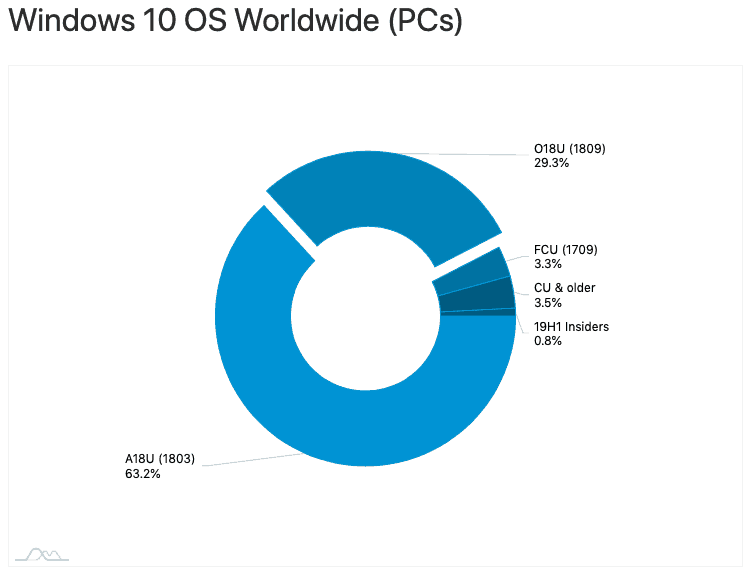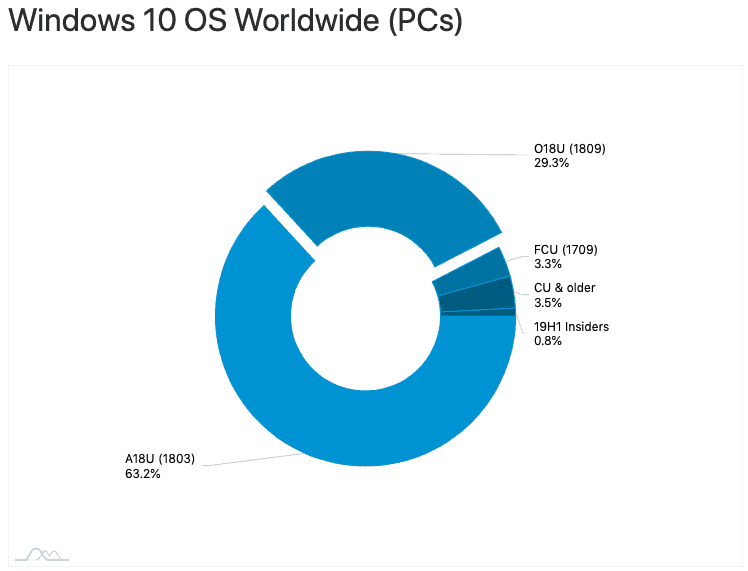 As usual, AdDuplex's data may not be a perfect representation of the Windows 10 ecosystem, as the company only takes into account PCs running AdDuplex ads. But with Microsoft's Build 2019 developer conference being right around the corner, maybe the company will share more detailed data beyond the 800 million Windows 10 active devices that the software giant announced last month.