An update is rolling out for the Xbox App on Windows 10, and it is bringing a touch of Fluent Design to the experience of the app on both Windows 10 Mobile and desktop. You should be seeing the version 30.31.1001.0 app update now in the Windows Store, as it is available to all phones and desktops running the Windows 10 Creators Update.
Seen below, the update brings a small touch of Fluent Design to the hamburger menu of the Xbox app on desktop and mobile. Though a minor change, it alters the flat black color of the menu to a more acrylic and fluent look. Since you can now slightly see through to certain elements underneath the menu, it's especially gorgeous looking on Windows 10 Mobile, and it's very welcoming on desktop as well.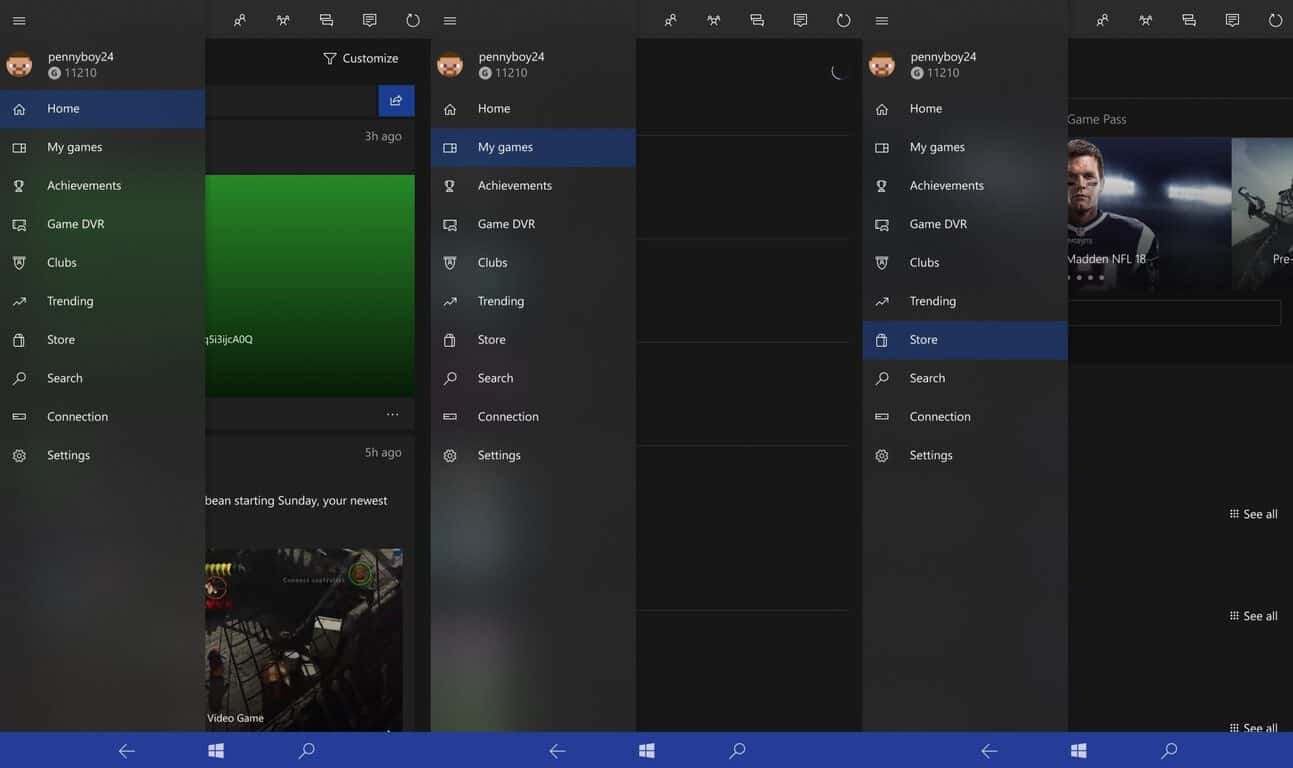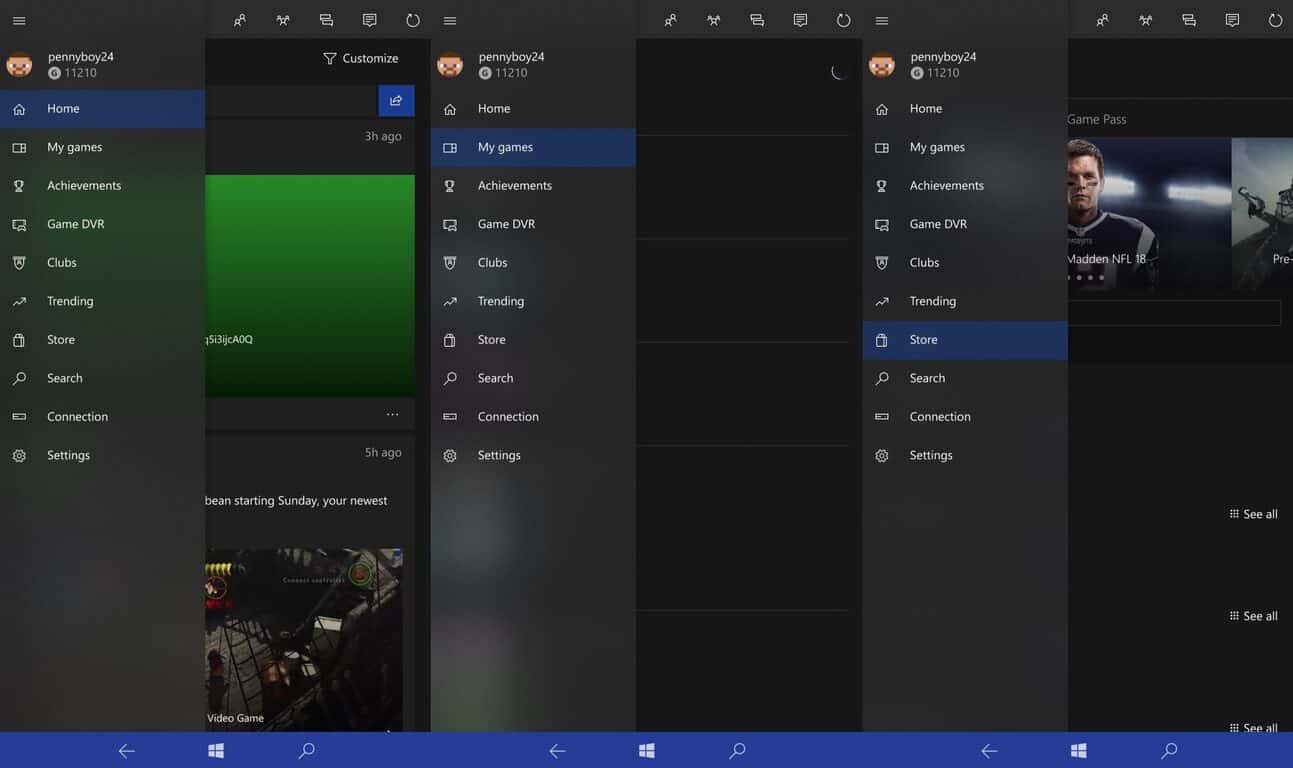 Other apps on Windows 10 Mobile, such as the Groove Music app, and the Movies and TV app already have had updates which delivered similar elements of Fluent Design. Windows 10 desktop apps such as the Calculator, Sound Recorder, and Alarms and Clock have also received Fluent Design updates too.
So, if you're not already using the Xbox app, or if you're not set up for automatic app updates, you can grab up this latest update by clicking the link below.