If you've looked through Windows 10's Settings app lately, you may have noticed a category called "Apps for websites." The chances are there won't be many – if any – apps listed there and you might never have seen the feature in action. Apps for Websites is actually a useful but relatively unknown Windows 10 capability introduced with the Anniversary Update.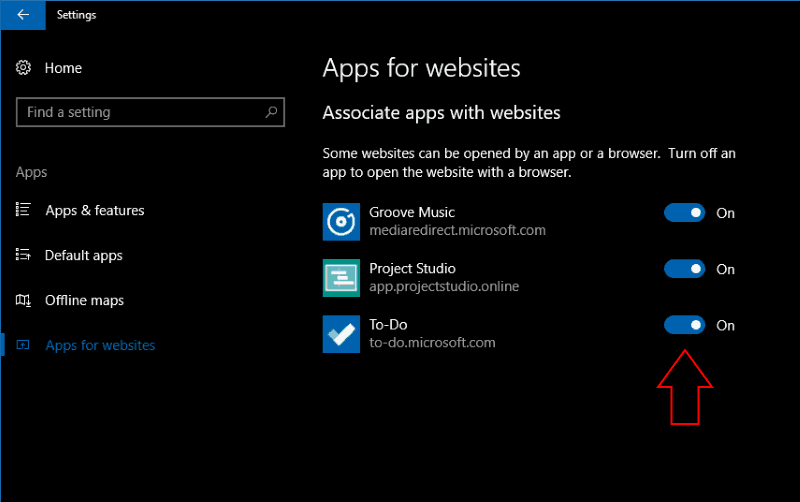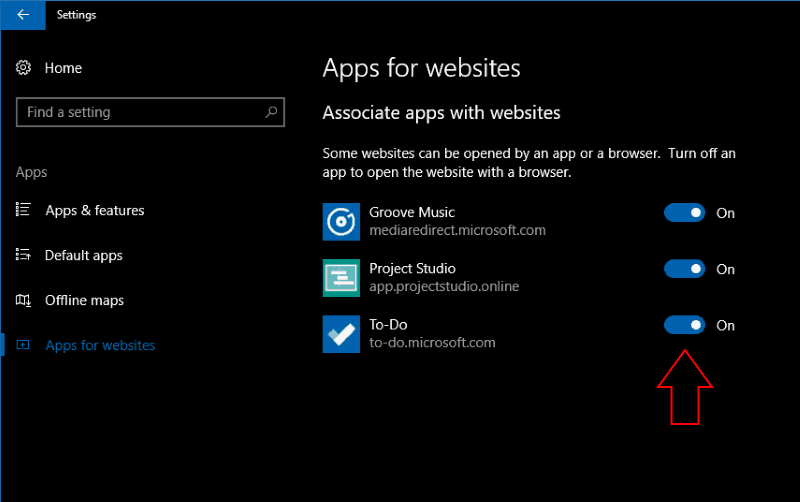 Apps for Website's Settings page explains the functionality as "Some websites can be opened by an app or a browser." This isn't the clearest description and it doesn't really provide the whole story. Apps for Websites is a feature developers can use to associate their app with their website. The operating system can then divert you to the app, assumed to be a richer experience, if you visit the website or web app in a browser.
By default, the Apps for Websites page will be empty if you've never used an app that supports it. To try the feature out, install and launch an app such as Groove Music or Microsoft To-Do. It should appear in the list with the website address it's assigned to.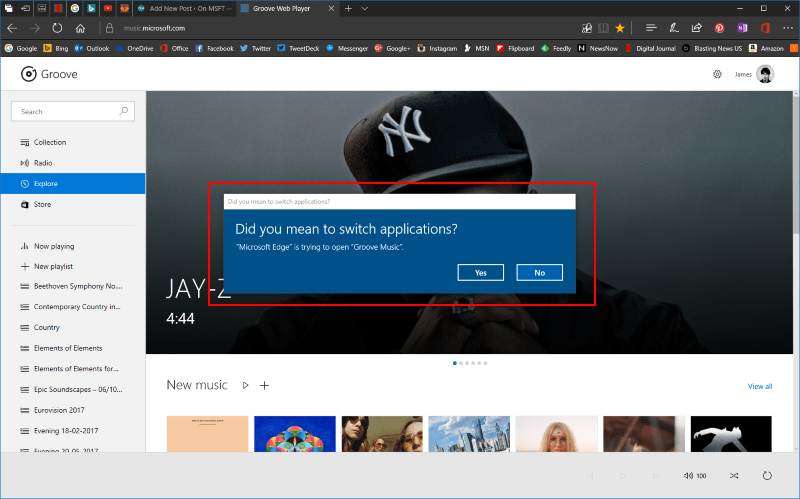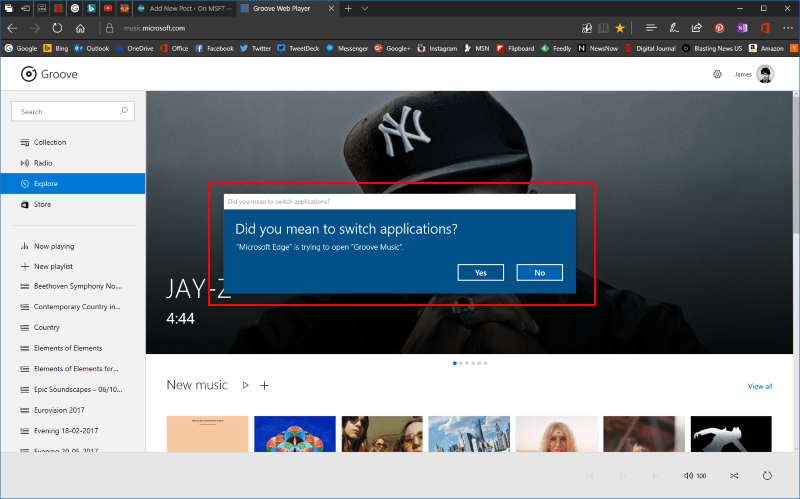 For Groove Music, you can see it's linked to "mediaredirect.microsoft.com," the domain used to serve Groove's online music pages. This association lets you open an album, artist or song in Groove when you're browsing the app's music catalogue online. Similarly, To-Do's link to "to-do.microsoft.com" means the To-Do app will open when you land on the website homepage.
To see this in action, head to one of the websites in your favourite browser. You'll see a prompt appear asking for permission to switch from your browser to the website's associated app. Because the connection is managed by Windows – rather than the app or the website itself – this will work with any modern web browser. The look and feel of the prompt will vary between browsers but should give you the choice of launching the app or continuing to browse online.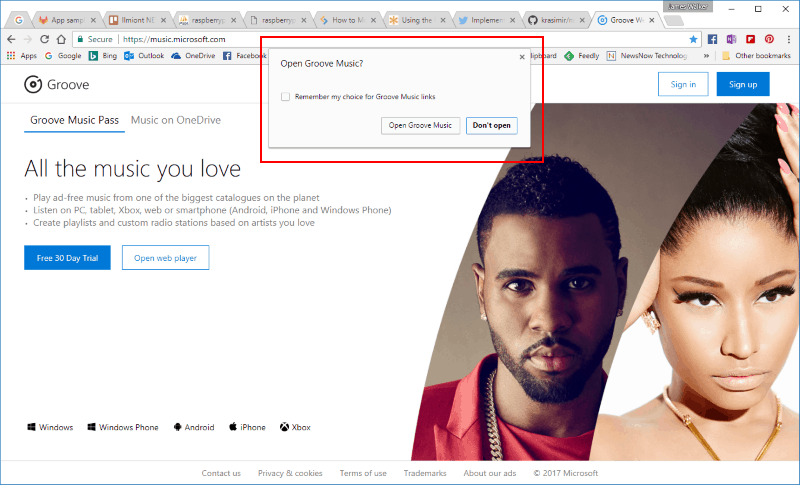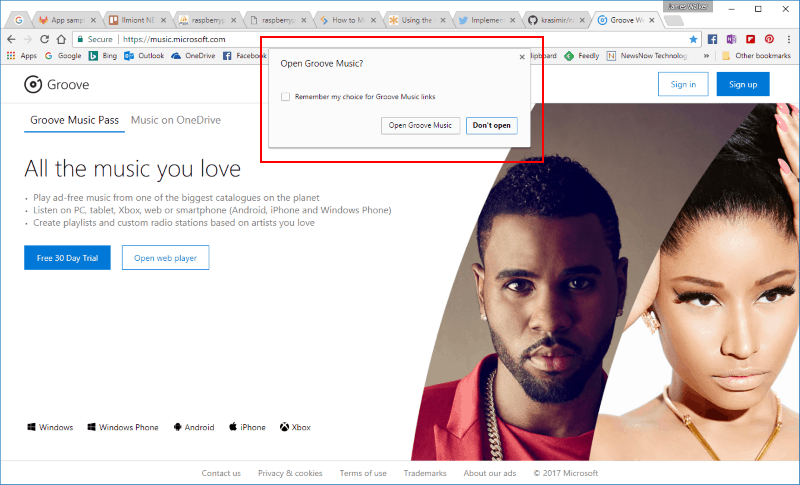 Apps for Websites is a Windows 10 convenience feature that's meant to make it easier to access rich experiences on your PC. In general, native apps remain more feature-complete than their web-based counterparts. Apps for Websites simplifies switching to the fully-fledged Windows app when you're already browsing online. You can disable the feature for each supported app using the toggle buttons on the Apps for Websites Settings page.
Unfortunately, Apps on Websites suffers from the same issue as many other Windows 10 UWP features: app support is lacking. We're aware of only a handful of third-party apps that use Apps for Websites. Of Microsoft's own line-up, just Groove and To-Do have website associations. There's several conspicuously absent links, such as Outlook.com and the Windows 10 Mail app, MSN and News, Xbox.com and Xbox and the Skype website and app.