Microsoft has been expanding its popular Windows 10 app Sticky Notes, adding a slew of useful new features. In recent months, the app has gained cross-device syncing and some initial integrations into Microsoft's other products.
As a consequence of these changes, you can now view your Sticky Notes on the web when you're away from your PC. Likewise, you can create notes online and see them appear within Windows 10's Sticky Notes app when you get back to your desk.
First, create a new test note on your PC by opening the Sticky Notes app and writing some content. You will see your new note show up in the app's notes list. It will immediately sync to the cloud using your Microsoft account.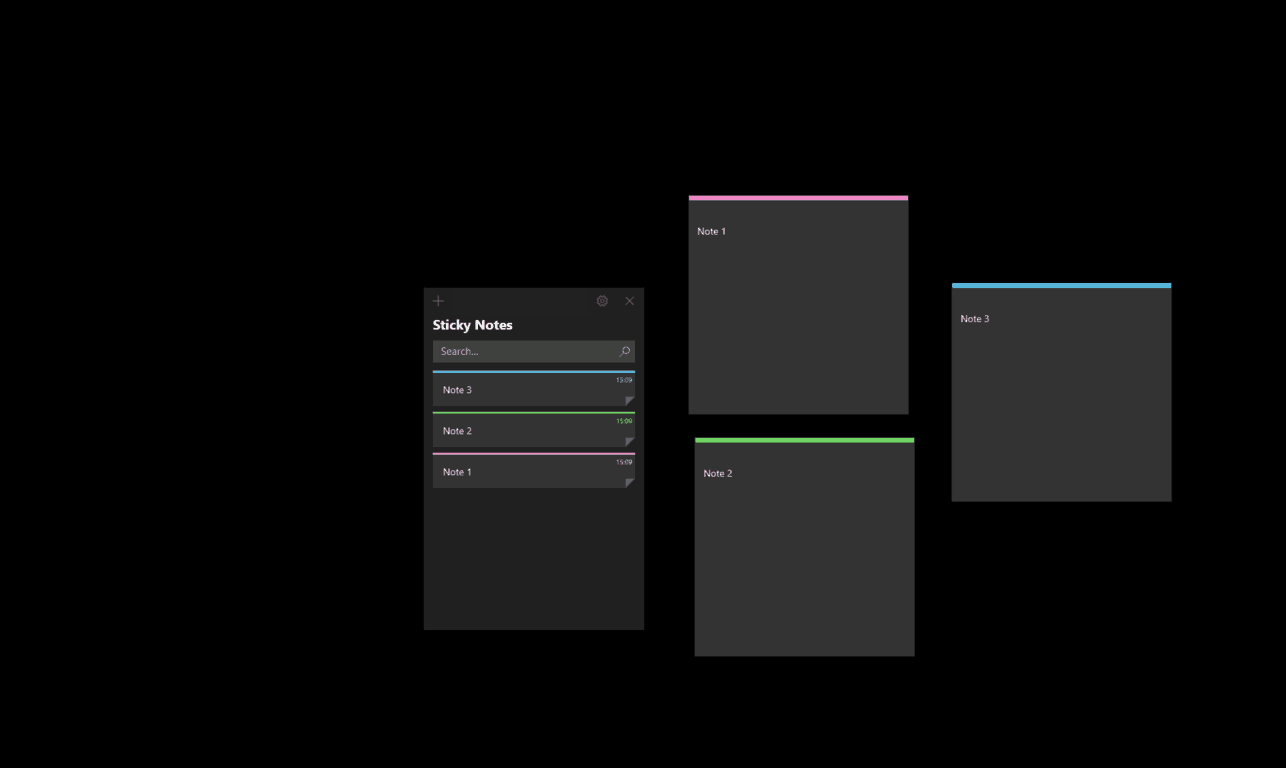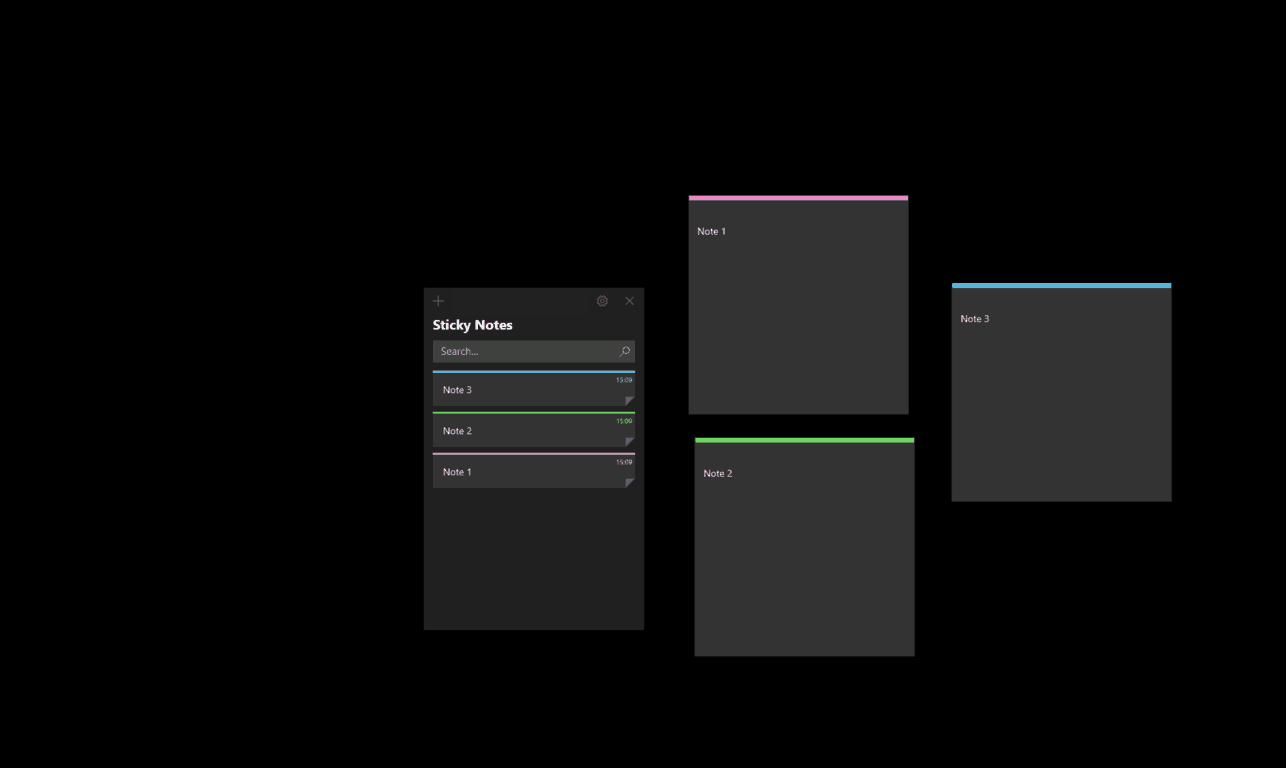 Now, you're ready to view your note online. To do so, just visit onenote.com/stickynotes. You'll see a simple interface that displays all your notes in a list on the left. You can click each note to show its full content on the right. Editing tools and note background colour options are available in the same manner as Sticky Notes for Windows 10.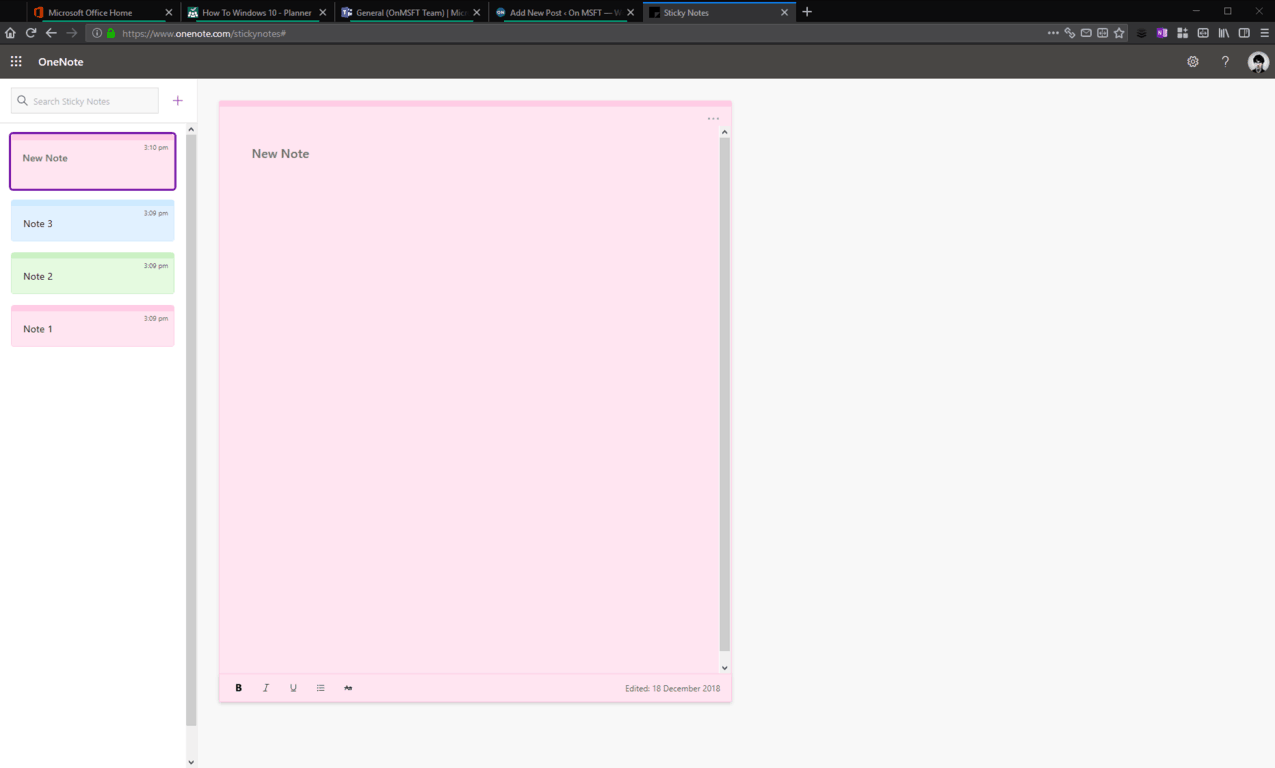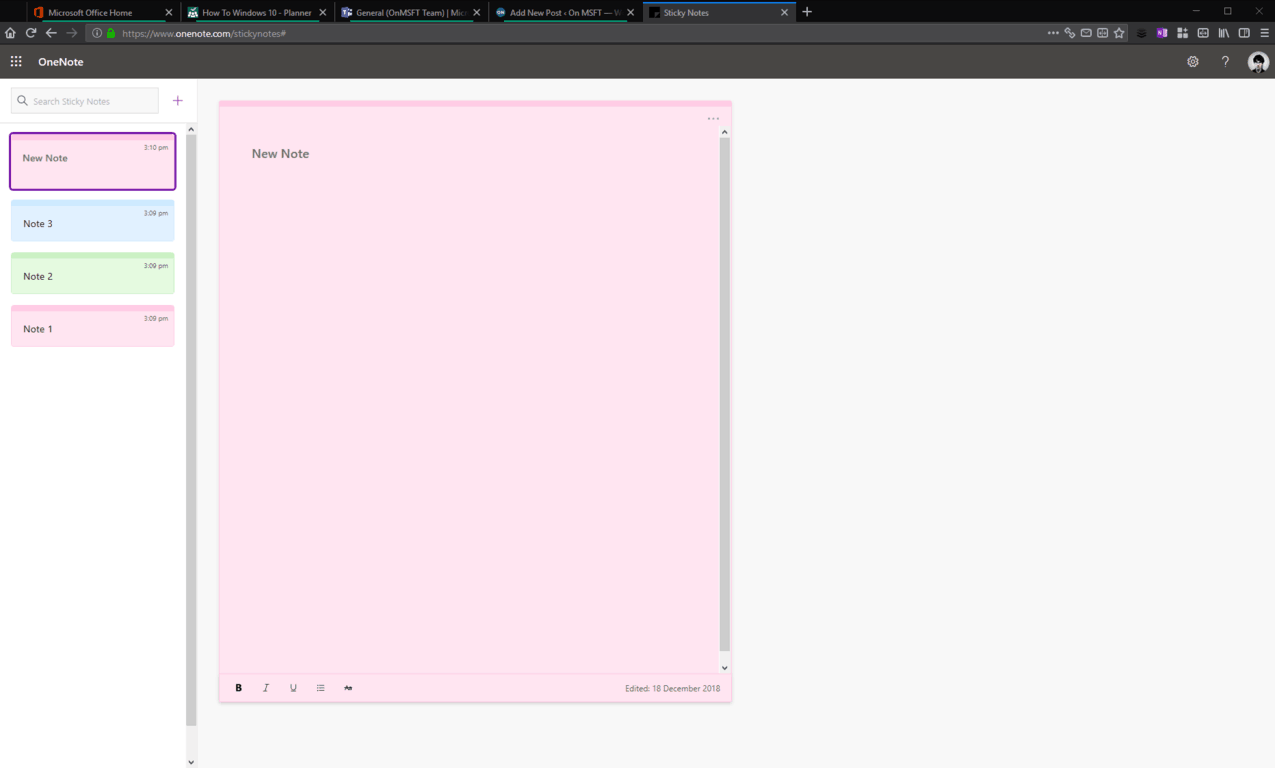 To create a new note, click the "+" button next to the search bar. Type your content and then wait a moment to see the note show up in the notes list in your Windows 10 Sticky Notes app.
Needless to say, this is a simple but extremely useful experience. With Sticky Notes now syncing across devices and to the web, you've got a much better chance of keeping track of your thoughts. If you've got a Surface, or another device with an active stylus, you can scribble down thoughts on sticky notes using Windows Ink and then consume them wherever you happen to be.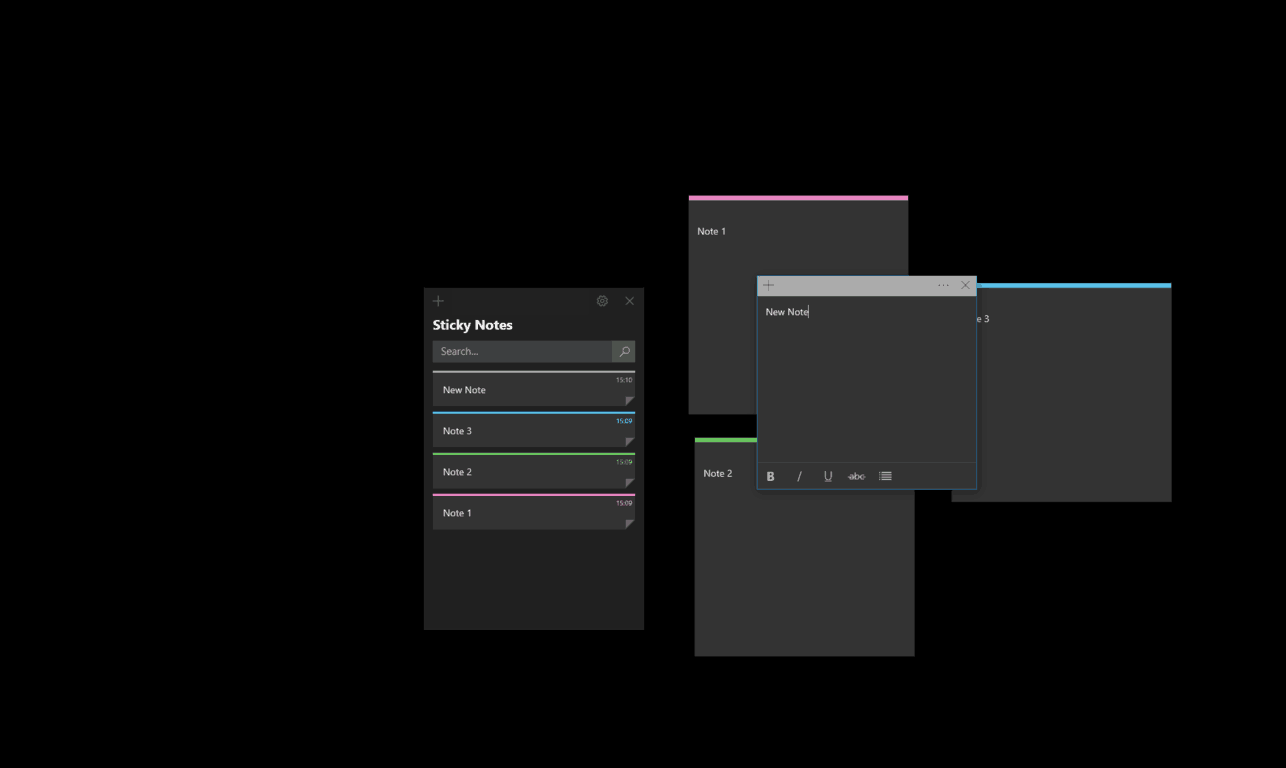 It's worth noting it's still quite early days for Sticky Notes on the web. The current experience is exceedingly basic and may well be expanded over time. Microsoft has chosen to put Sticky Notes under the OneNote umbrella but, so far, the two seem to be completely separate except for the domain. Unless you already know the URL, you won't find Sticky Notes easily either – there's no links to it from any of the other Office 365 apps.
Still, the core functionality is there and is ready for you to use today. Microsoft's also testing Sticky Notes integration in the OneNote apps for Android and iOS, giving you even more options when you need to note something down.