Microsoft To-Do is a convenient app for quickly jotting down tasks and checking on your work items. However, there are still a few steps involved to launch the app, select the right list and review your tasks.
You can simplify the procedure by pinning your favourite lists straight to your Windows Start menu. Lists have fully-featured Live Tiles which show the latest tasks within the list.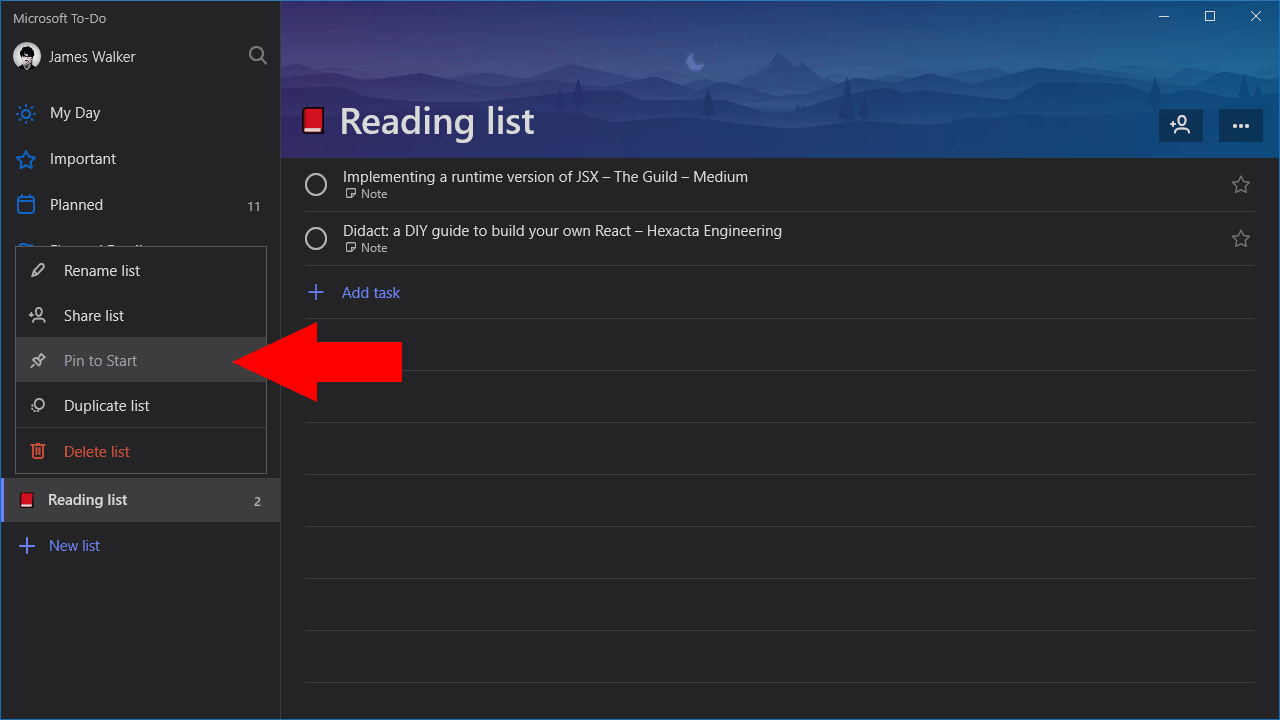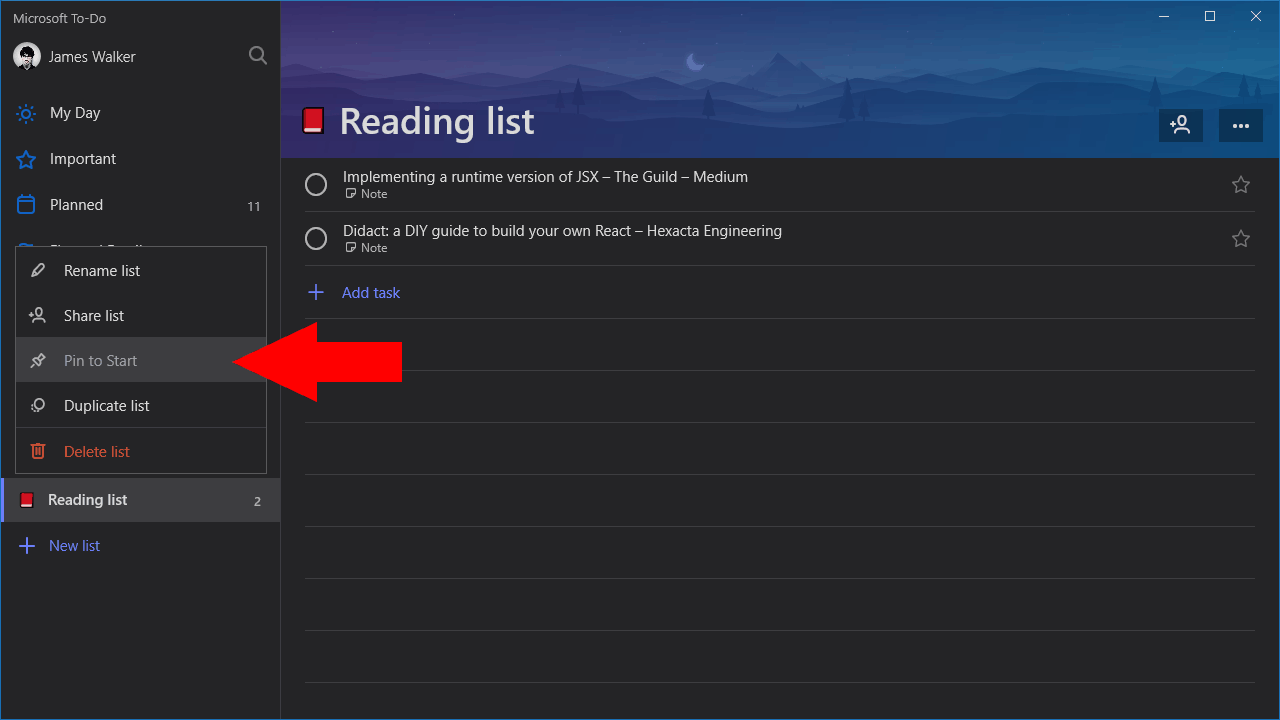 This is simple to setup but might be something you've overlooked. Launch To-Do and right-click any of the lists in the navigation menu (tap and hold on Windows 10 Mobile). From the menu which appears, click "Pin to Start."
That's it! Open the Start menu and you'll see your new tile appear. After a few moments, it should update and display the latest tasks within your list. You can resize the tile by right-clicking it and exploring the options in the "Resize" sub-menu. Tap the tile to launch To-Do and immediately jump to the selected list. Earlier this week, Microsoft accidentally released a Windows 10 Insider build that contained a new look Start Menu without Live Tiles, so we'll have to see how long they're still around. For now, however, you can take full advantage of Live Tiles with Microsoft To-Do


Live Tiles are available for all To-Do lists, including the My Day view and the app's Smart Lists. The tiles allow you to check on your pending tasks without opening the app, using just the Windows 10 Start menu. They might be particularly helpful when using Windows 10 in tablet mode, or if you still have a Windows 10 Mobile device.