Bing tracks every search you make when you're logged into your Microsoft account. That history can be useful if you need to get back to something you did in the past. It could also be a privacy concern, as search history can by nature reveal some quite personal information. Here's how to take back control.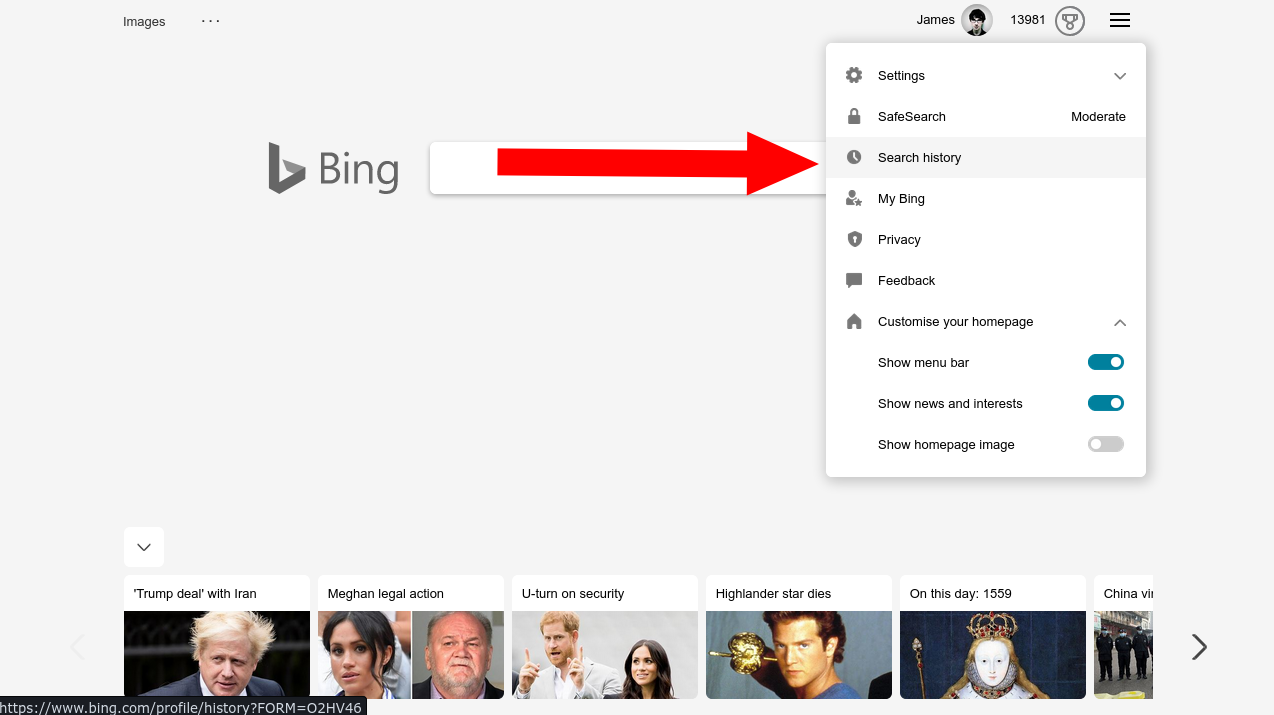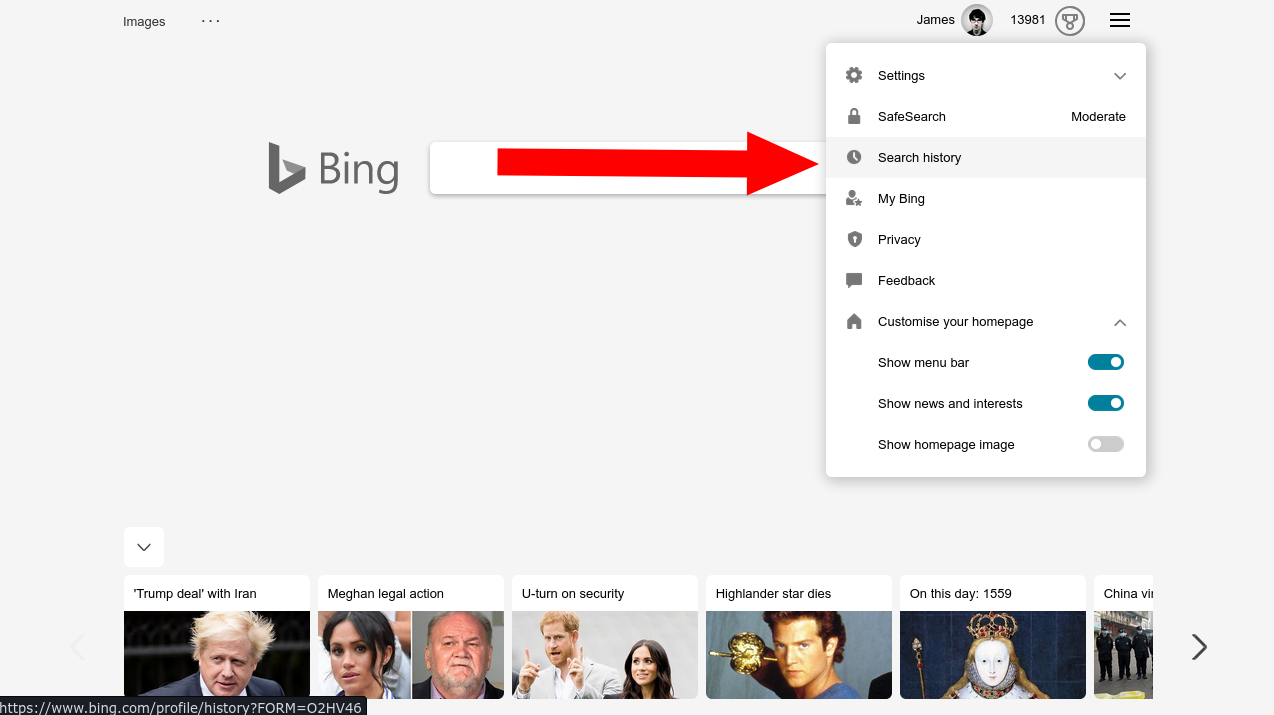 The easiest way to see your search history is by visiting Bing itself. From the homepage, click the hamburger menu in the top-right. Click the "Search history" link towards the top of the drop-down which appears.
Bing's Search History interface is simple but functional. Your search history is broken down by date. By default, an infinitely loading list of your search history is visible. You can filter to data from the past week, month or six months using the tabs.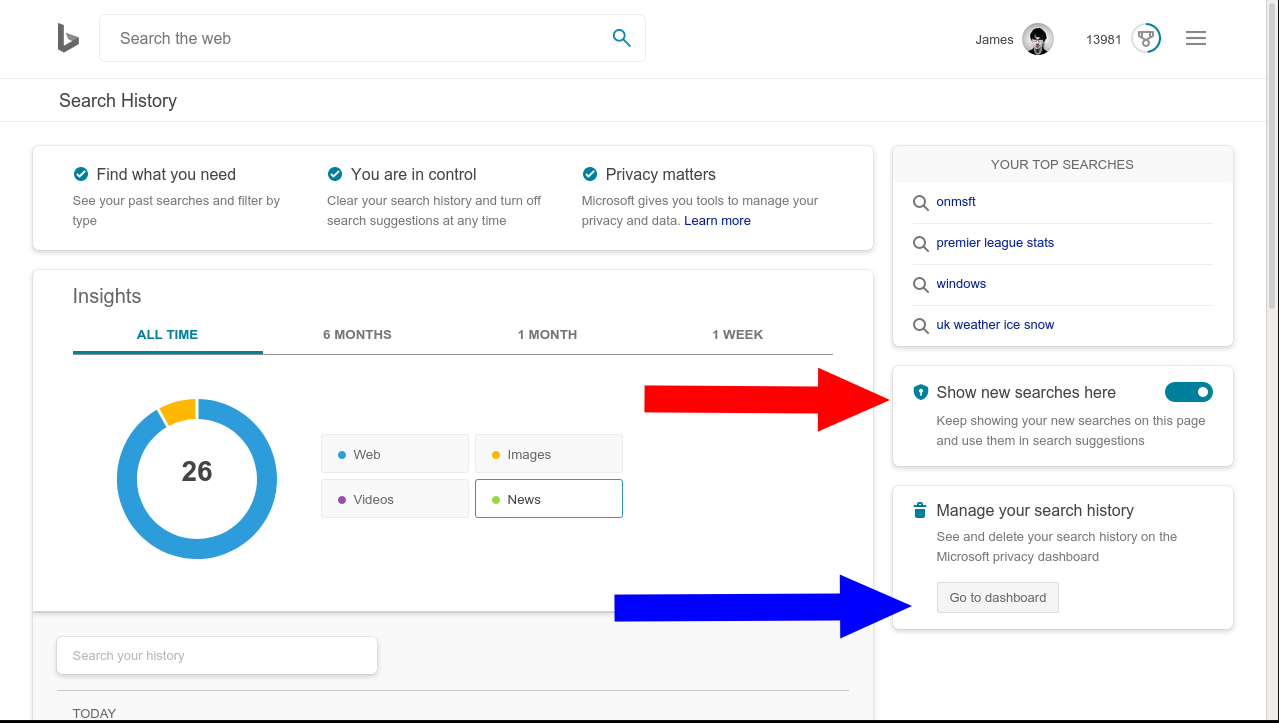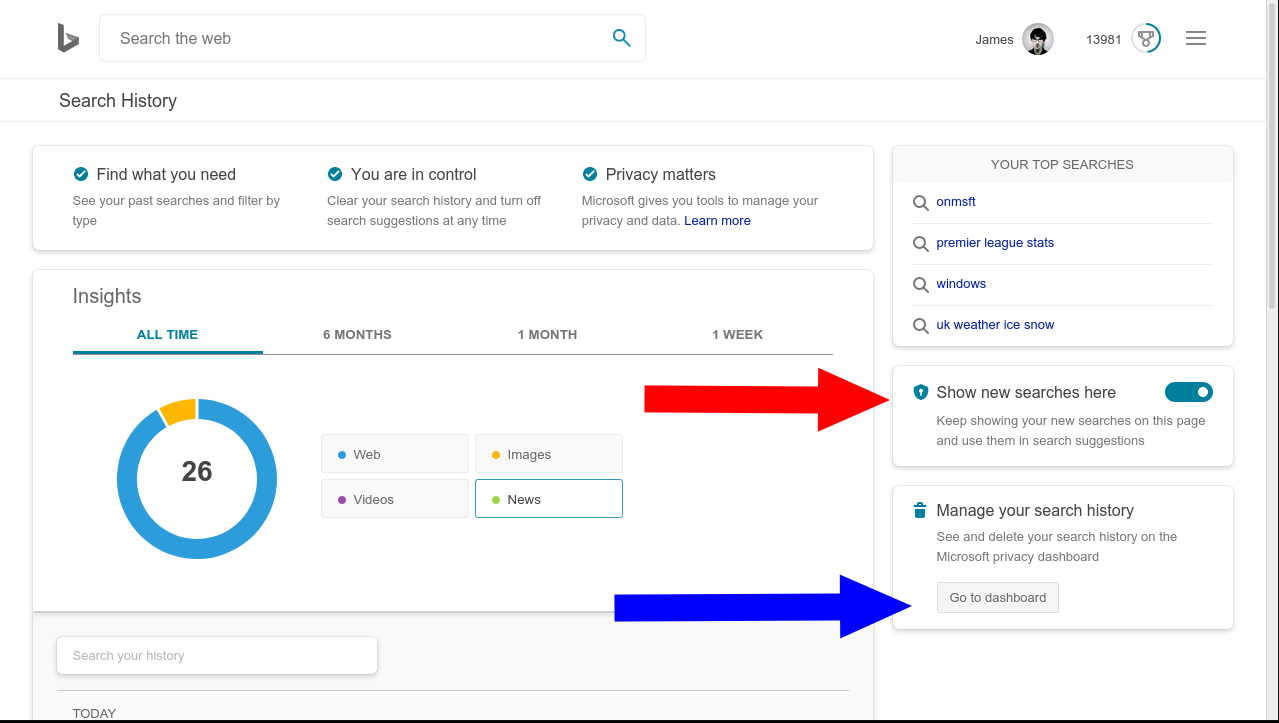 Bing displays a basic graph of the types of content you search for. There are categories for Web, Images, Videos and News, depending on which of Bing's services you use.
You can search for specific items from your history using the searchbar below the graph. Click any item to reopen the search results page in Bing.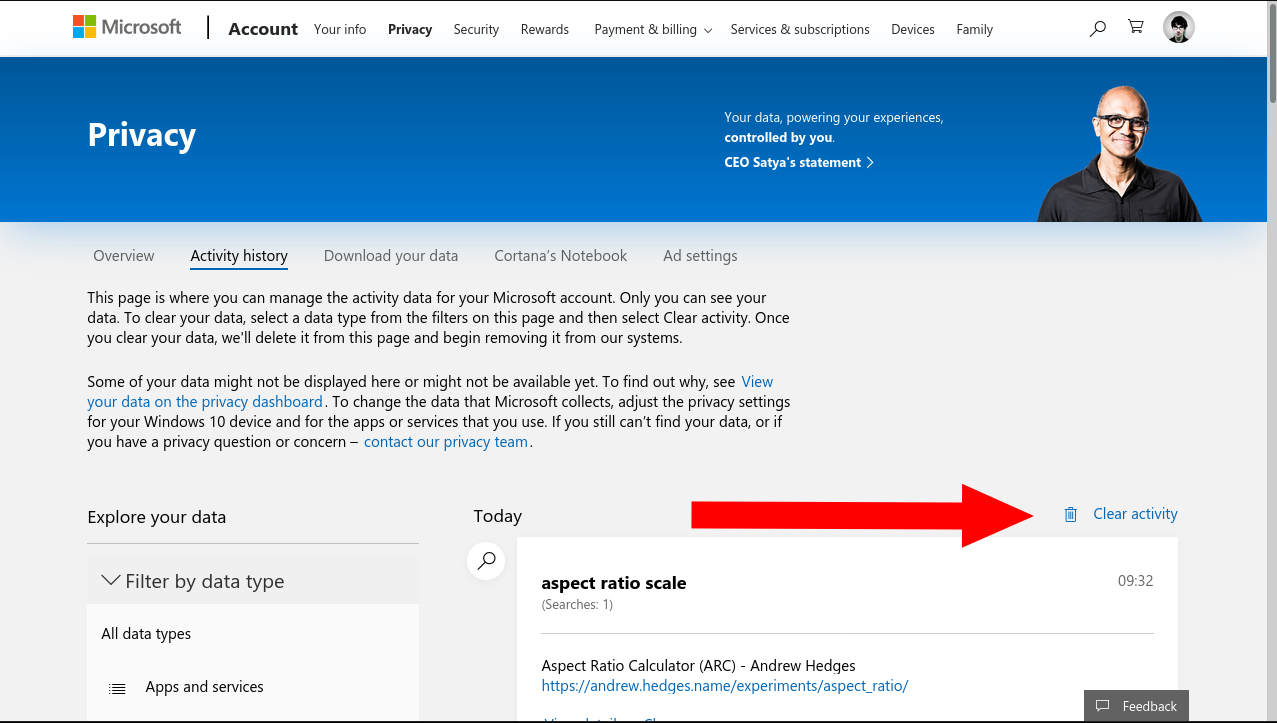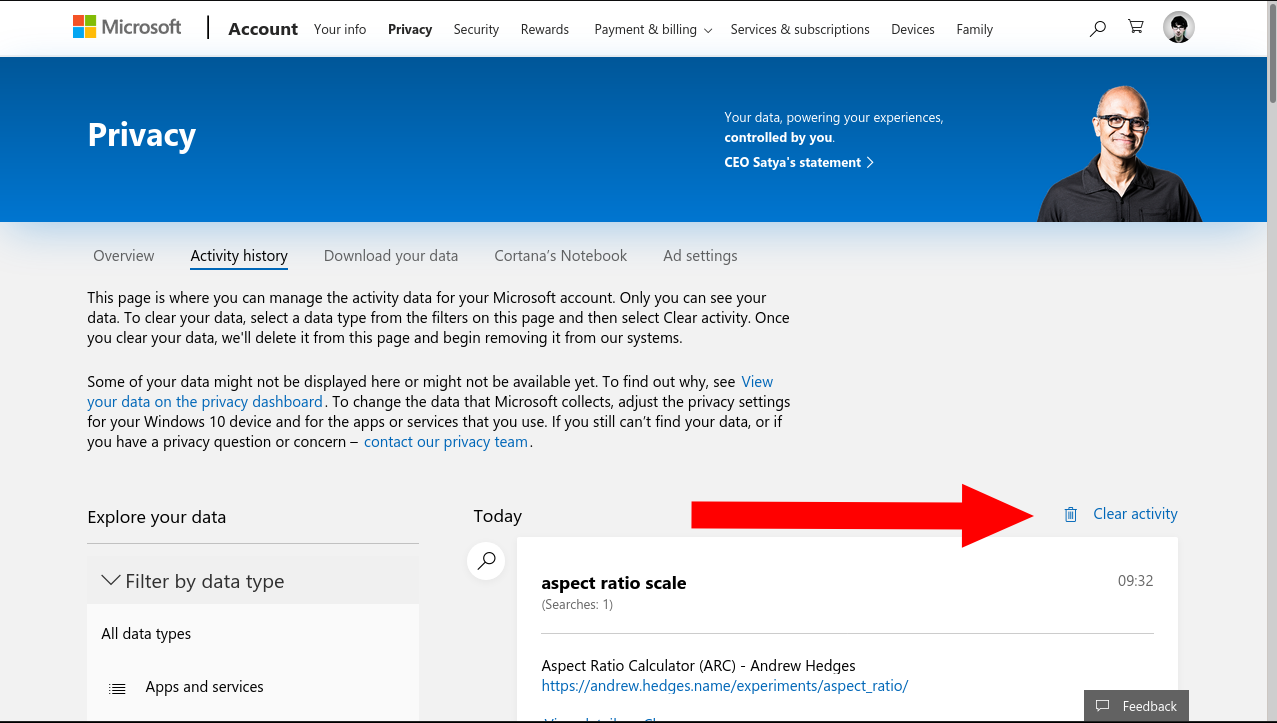 To disable search history tracking, click the "Show new searches here" toggle button at the top-right of the screen. Once it's toggled to the off position, Bing will stop logging all new searches. However, existing search data will be preserved.
To delete everything you've already stored, click the "Go to dashboard" link under "Manage your search history." Login to your Microsoft account when prompted. On the Privacy dashboard, you'll see another, less-detailed view of your search history. Click the "Clear activity" button to erase all stored records.