Did you know you can view and clear your Microsoft Edge browser data any time you want? It's true, you can choose to clear your browser data in Edge using a single Windows 11 device, across all synced devices, and in the cloud.
Clear Edge browser data stored on a single device or across devices
To clear your browser data in Edge, you need to check where your Edge browser data is stored.
1. Open a new Edge browser window and type the following URL (or copy and paste) into the address bar: edge://settings/profiles/sync.
2a. Click to change the toggles (as seen below) to the "On" position to enable Sync if you want to delete browser data when syncing across devices or in the cloud.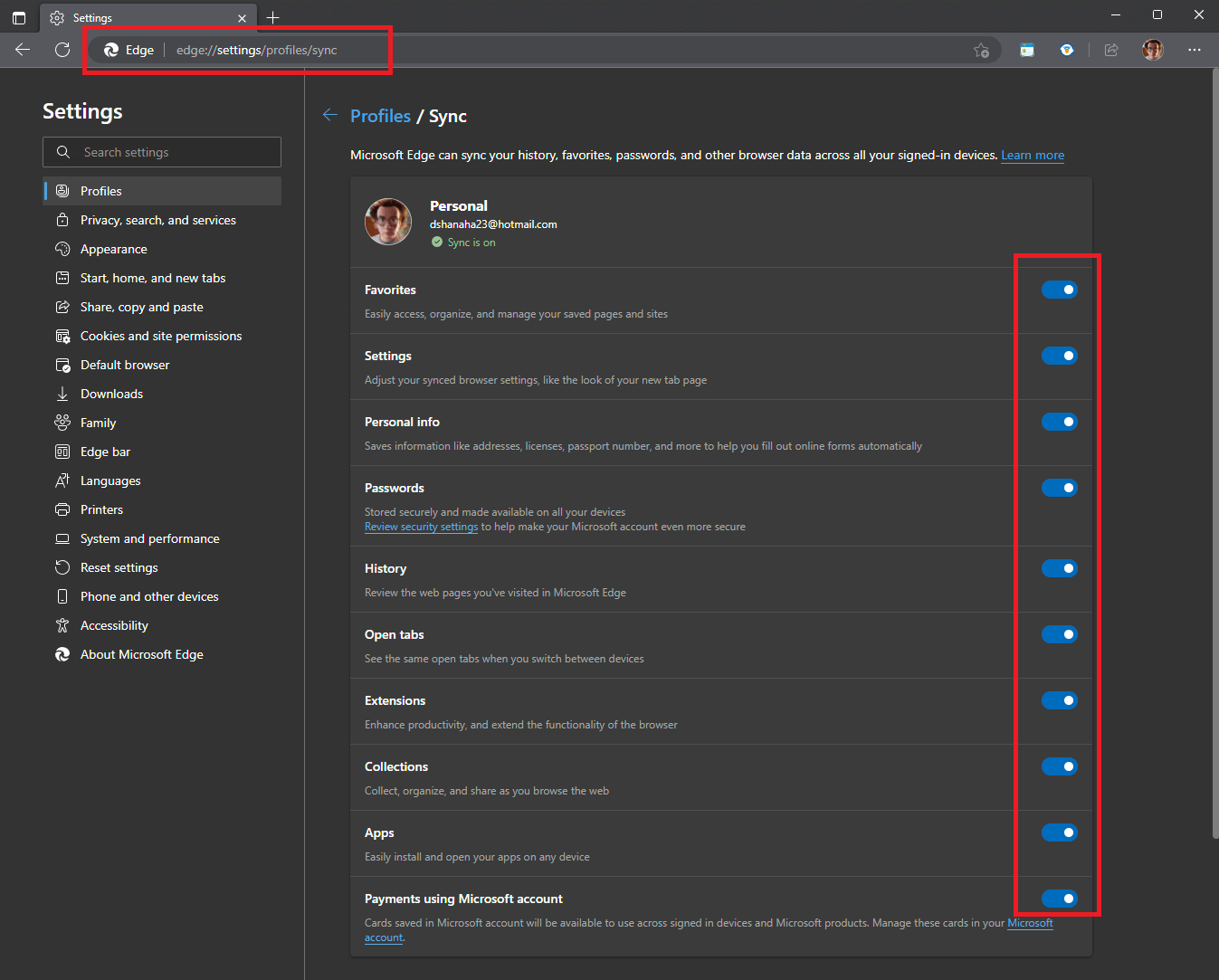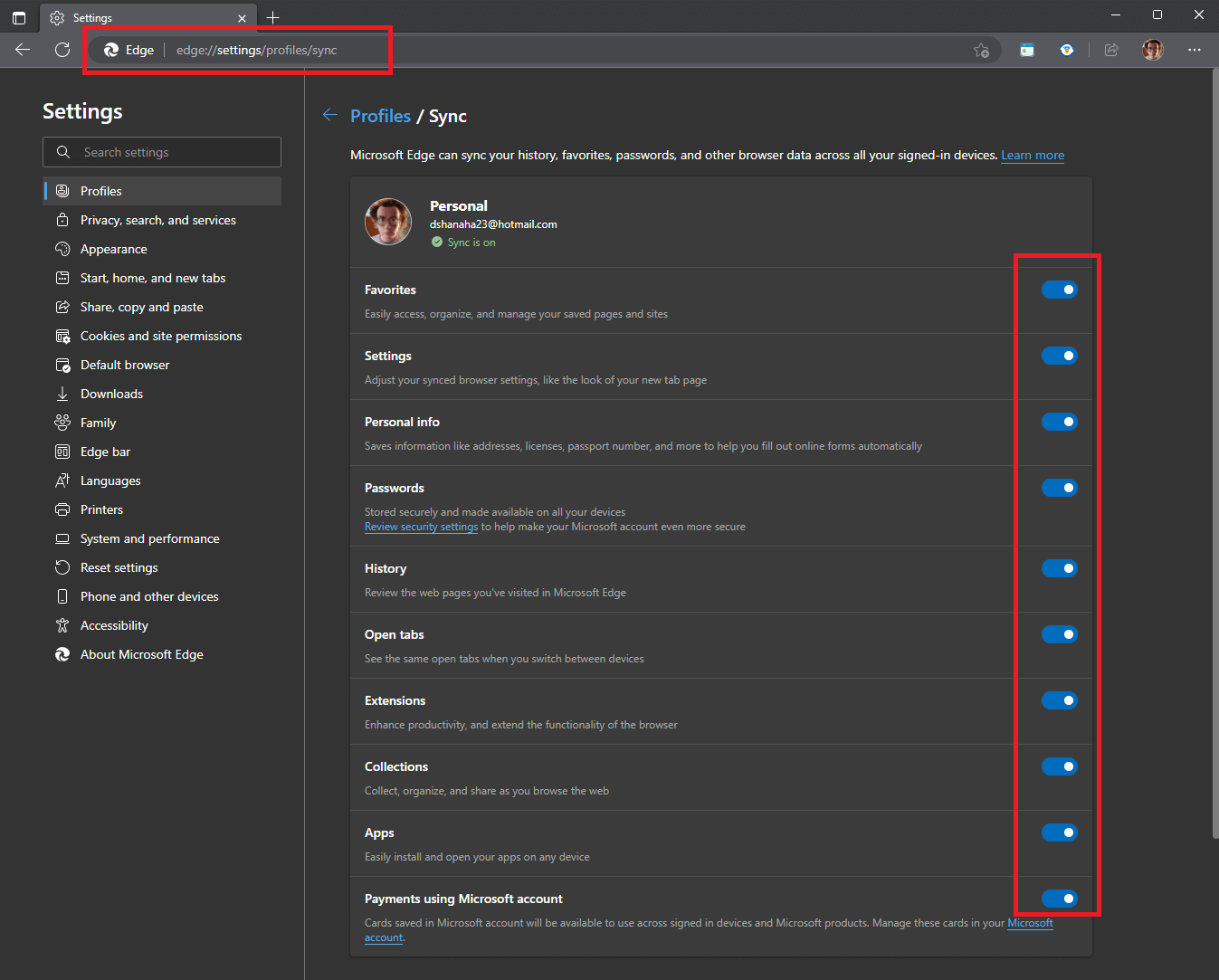 2b. If you just want to delete the Edge browser data from a single Windows 11 device, you will need to make sure Sync is turned off. Toggle all of the switches to the "Off" position.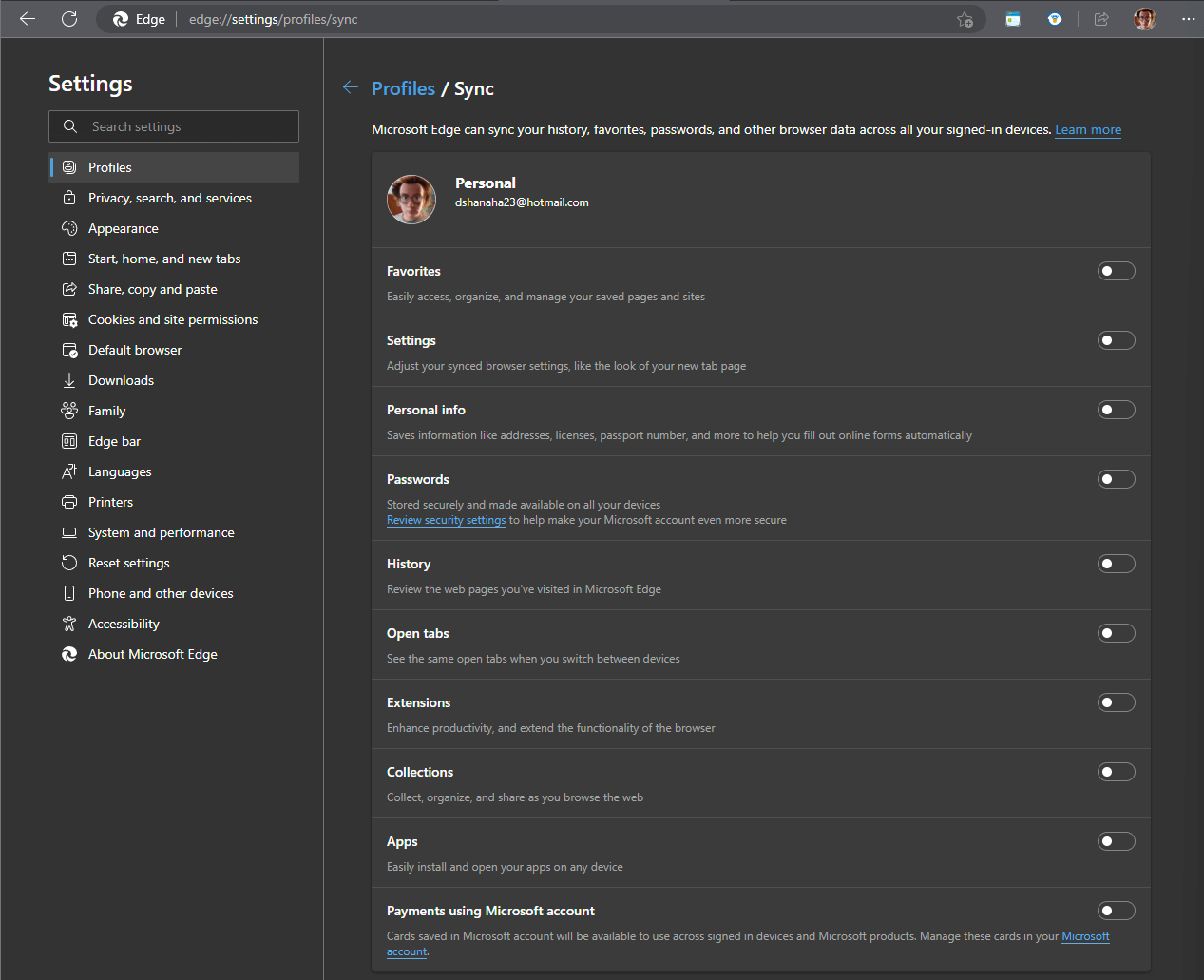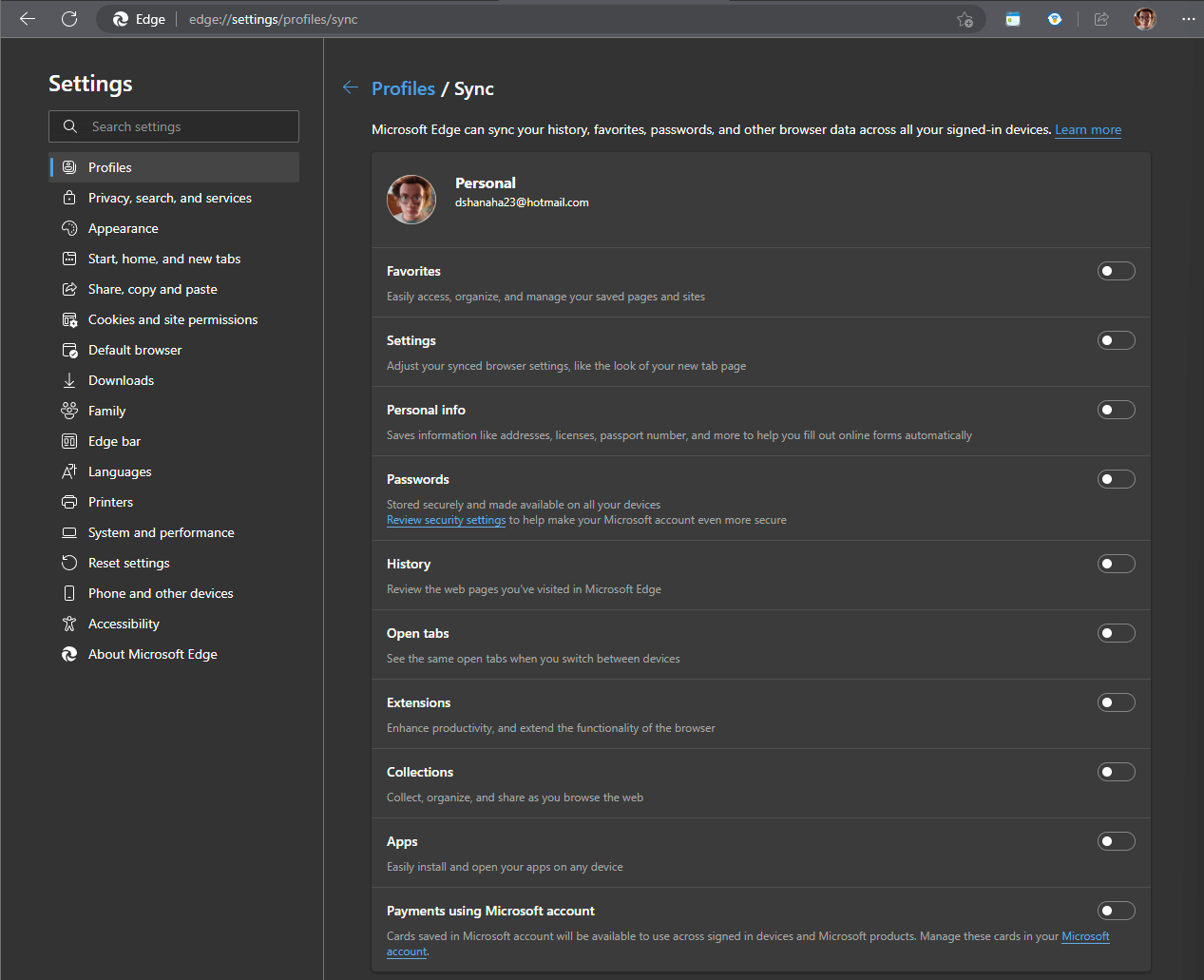 Unfortunately, Microsoft does not provide a singular option to turn off all Edge syncing services.
Clear Edge browser data in the cloud (if you turned on sync)
If you are running into any issues with syncing across devices, or you don't have access to any of the devices, you can always choose the Reset sync button, located at the bottom of the sync page.


Once you click Reset sync you will see a popup warning, click Reset again.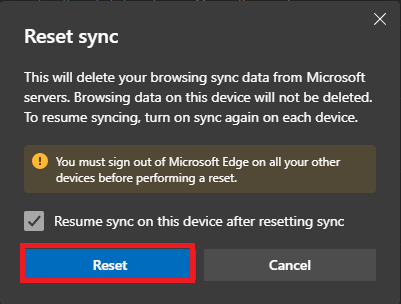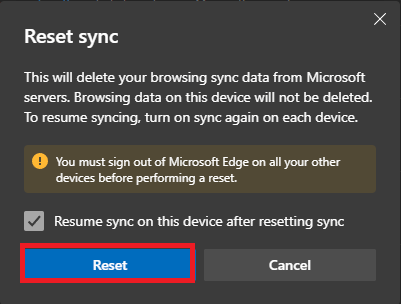 Once your data is deleted from Microsoft servers, you should see a message verifying your data was deleted.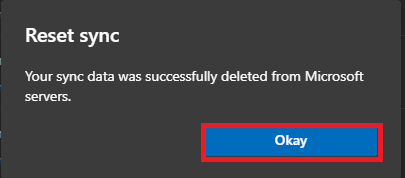 Click Okay when finished. If you are interested to see a rundown of all of the browsing data you can delete in Edge, Microsoft provides a helpful reference with types of info, what will be deleted, and where it's stored on your device.
If you happen to run into any issues with syncing in the cloud, Microsoft has some troubleshooting steps if you need them. There is an option to Reset Microsoft Edge data in the cloud
Looking for more Microsoft Edge news? Check out our dedicated Microsoft Edge hub with all the latest news and guides. You can check which version of Edge you have or see the latest features Microsoft is testing on Edge Canary.