Microsoft To-Do has support for "Smart Lists," which automatically aggregate items from your regular task lists. To-Do ships with a set of Smart Lists which provide an overview of your pending tasks, so you don't need to view individual lists. Users of Wunderlist should find the concept familiar.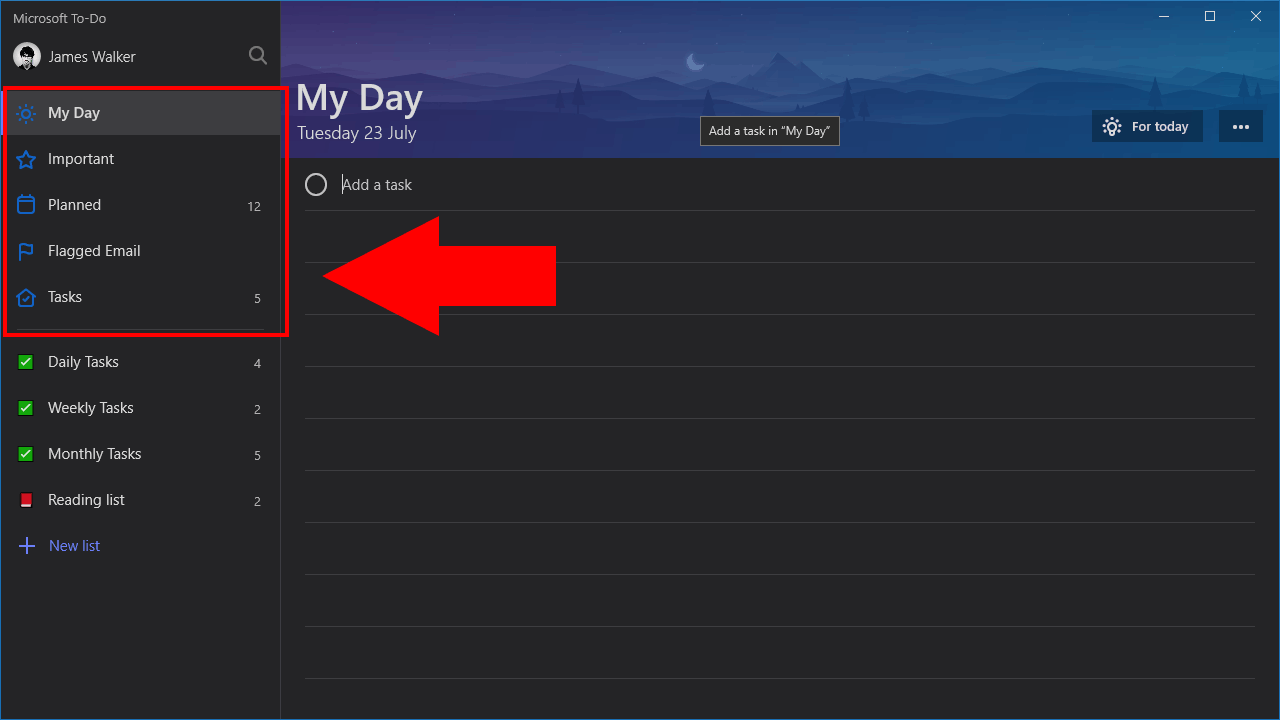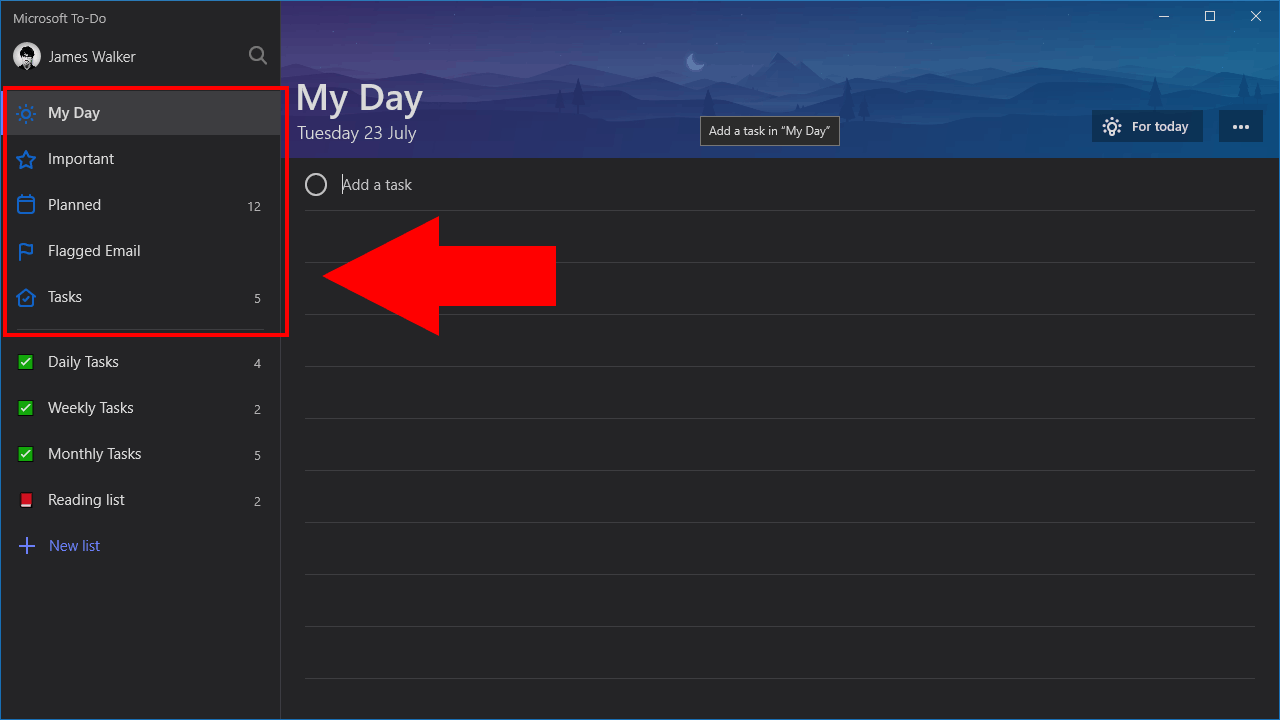 You'll find the Smart Lists in the top section of the To-Do navigation menu. Because they're provided by the app, you can't create or customise Smart Lists directly. However, it is possible to remove Smart Lists from display if you're not going to use them. The following steps were written using the Windows 10 version of the app but also apply to the mobile versions.
The available Smart Lists are My Day, Important, Planned, Flagged Email and Assigned to Me. My Day can't be removed as it displays tasks you've scheduled to complete today, a core feature of To-Do. Important aggregates all the tasks you've starred, so you can quickly review high-priority items.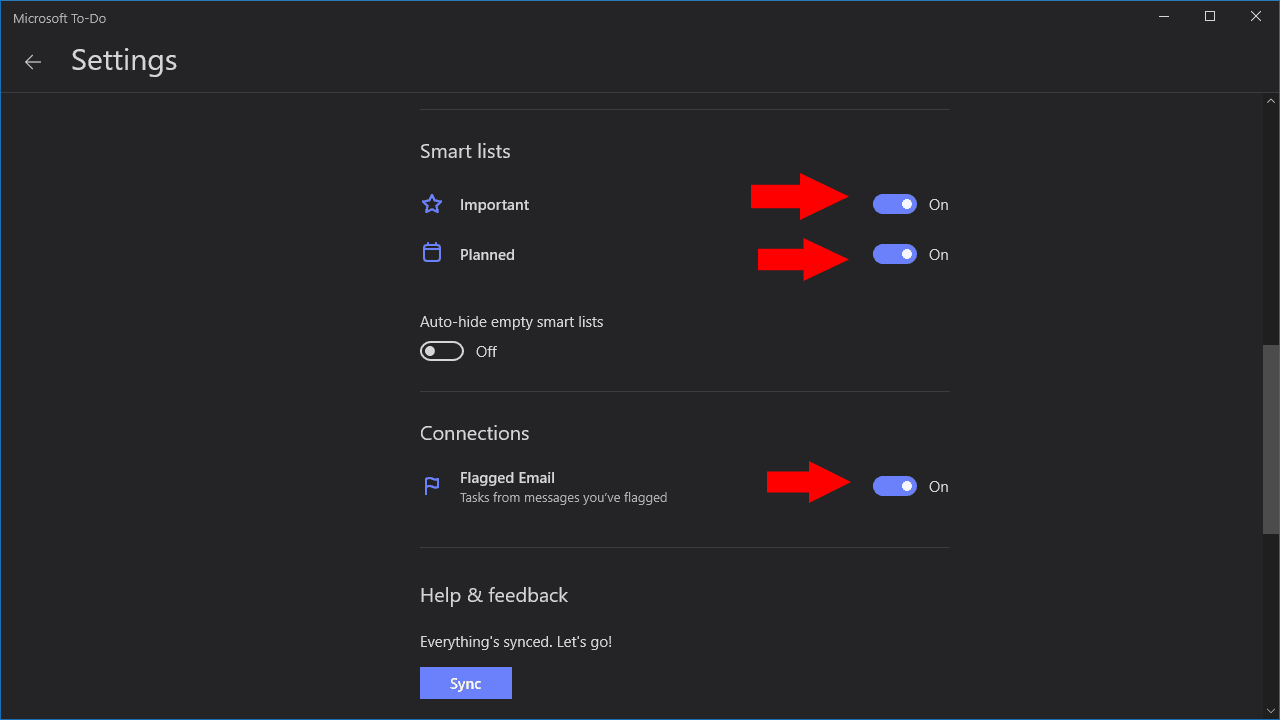 The Planned list amasses all tasks which have been given a due date, so you can get a view of what's coming up. Flagged Email shows only tasks which have been created by flagging an email using Outlook. Finally, Assigned by Me, which is only available to Office 365 Business customers, shows tasks created in Microsoft Planner which have been assigned to you using Planner.
To customise the lists which appear, click your profile picture in the To-Do app and press "Settings." Scroll down to the "Smart lists" section and use the toggle buttons to hide or show individual Smart Lists. You can optionally hide smart lists whenever they're empty using the "Auto-hide empty smart lists" button. The Flagged Email list is controlled separately, using the "Flagged Email" toggle button in the "Connections" section of the Settings page.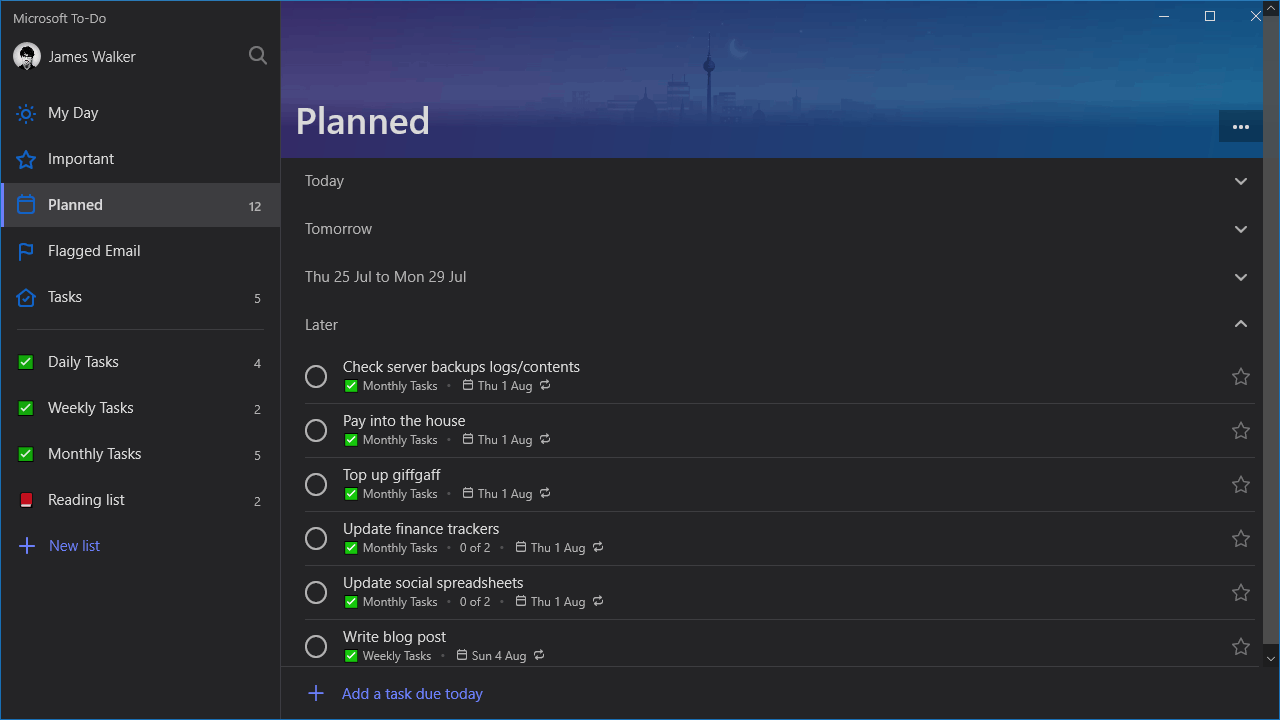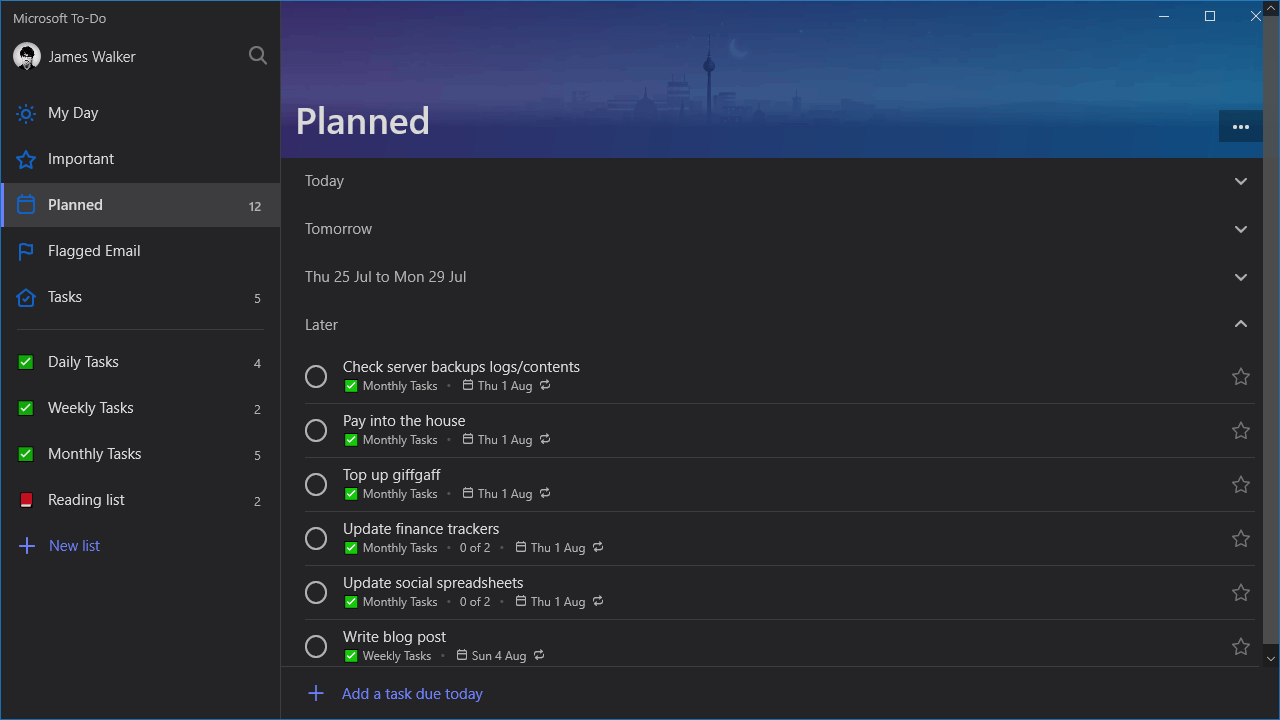 Because smart lists are fully automated, you should find them a helpful assistant within the To-Do app. Using these lists, you can get a quick overview of your upcoming tasks, without having to click through each list individually. Tasks can appear in multiple Smart Lists – if a task has both a due date and a star, it will appear in the Planned and Important lists. This gives you an easy way to categorise and stay on top of your tasks, without having to manually move them between lists.