Microsoft's new Chromium-powered Edge Insider browser comes with support for profiles, a feature which will be new to users of the Edge currently included with Windows 10. Profiles allow multiple people to use one installation of the browser. They can also be used to compartmentalise your data, so you don't need to switch to incognito mode or use another browser to access work sites.
Profiles have their own individual identities. Bookmarks, settings and extensions you add to one profile won't take effect in any of the others. This makes profiles ideal for sharing access to your browser with another user, or for separating your work and personal browsing.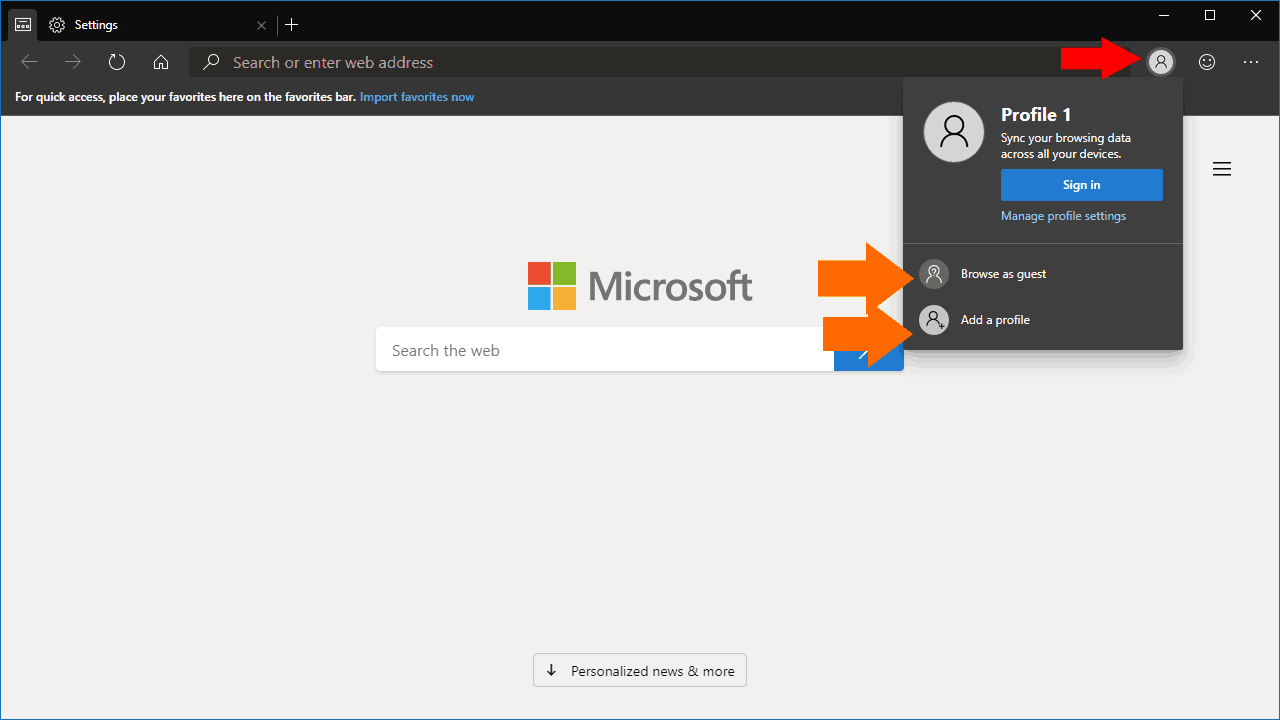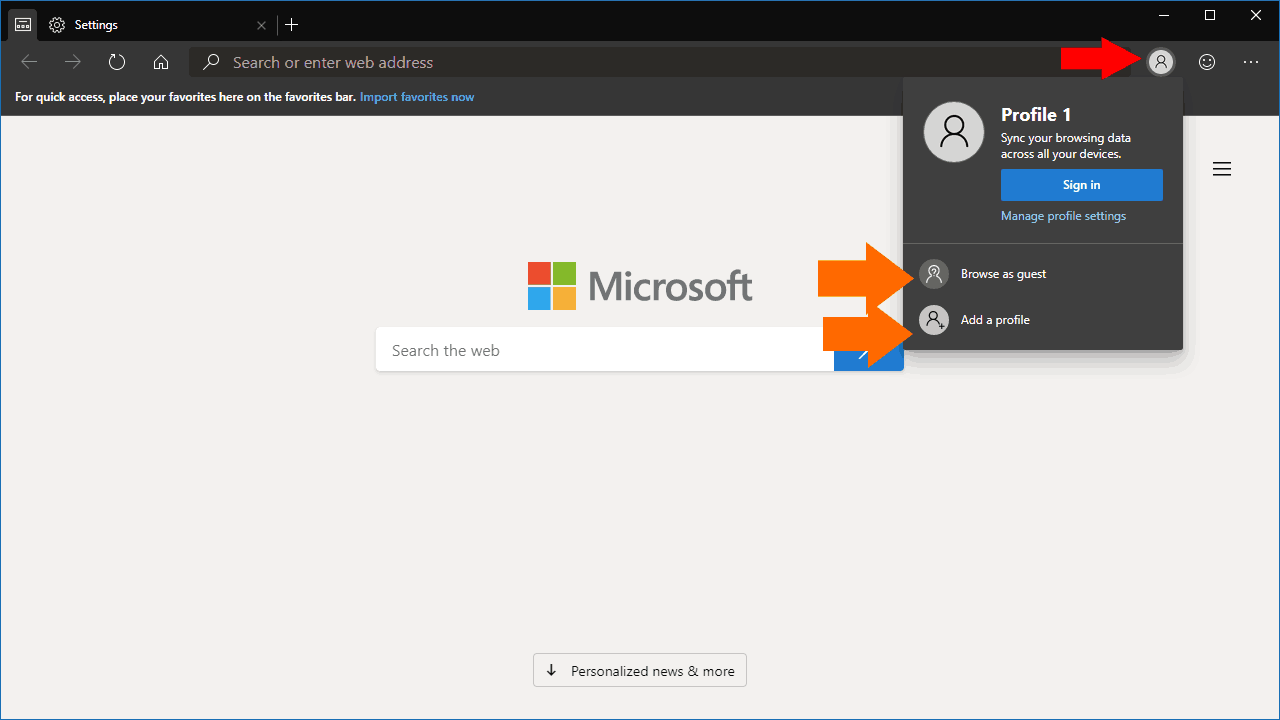 By default, you'll start with a single profile. To add or switch profiles, click your profile picture icon to the right of the address bar. This brings up the profiles popup, where you can add a new profile, switch between existing profiles, or launch a guest session. The latter option will create a temporary profile which won't persist any data across sessions.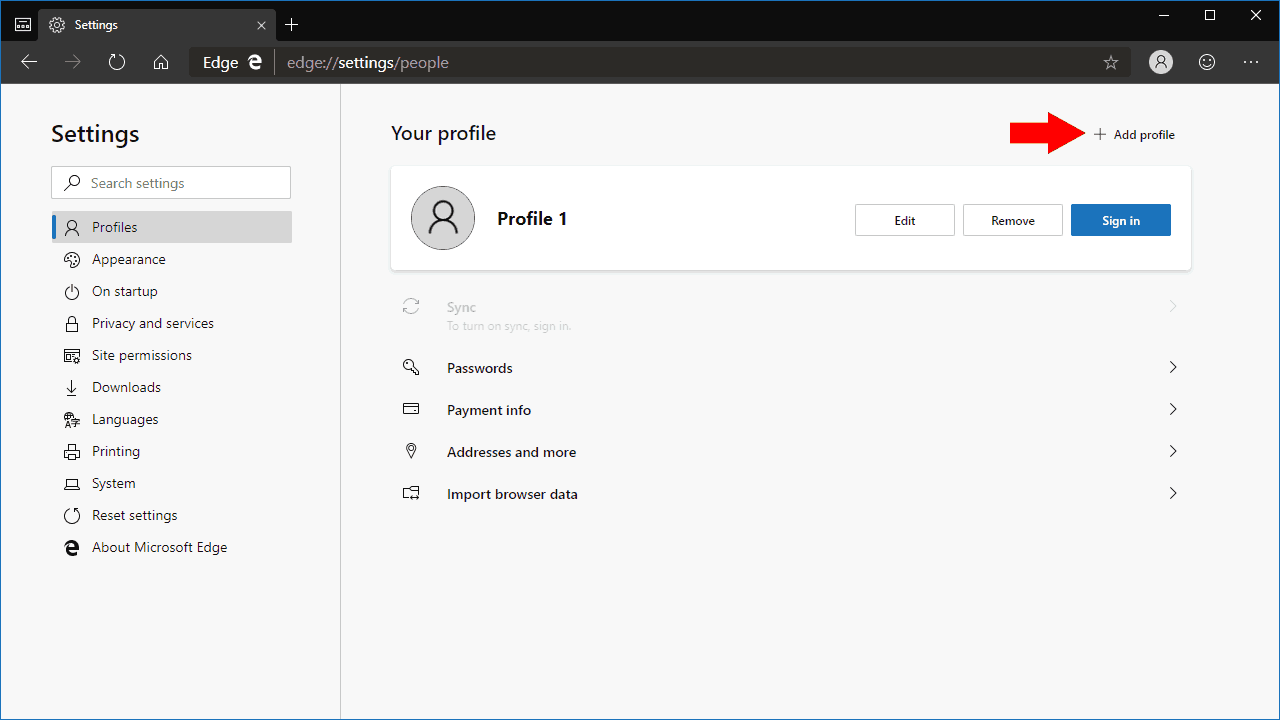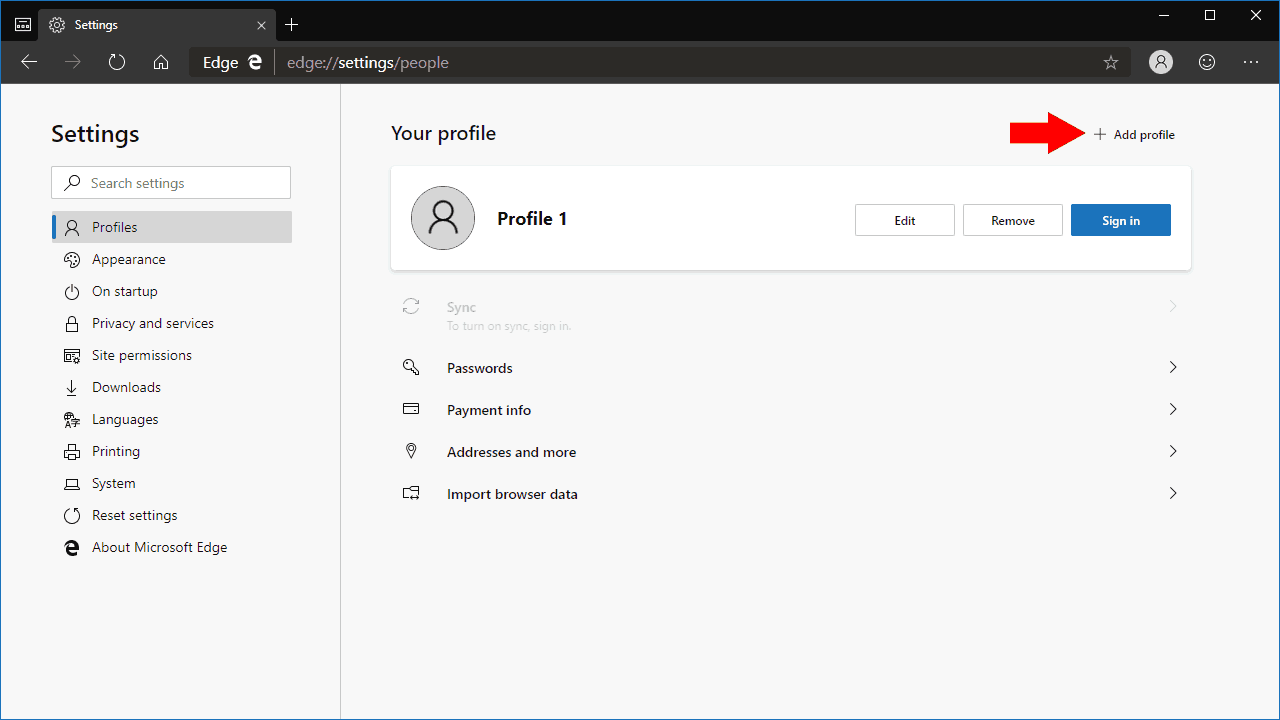 You can access profile settings by clicking the three dots menu icon in the top-right of the Edge interface. From the menu which appears, click "Settings." Settings will open to the profile management screen. Here, you can see all your added profiles.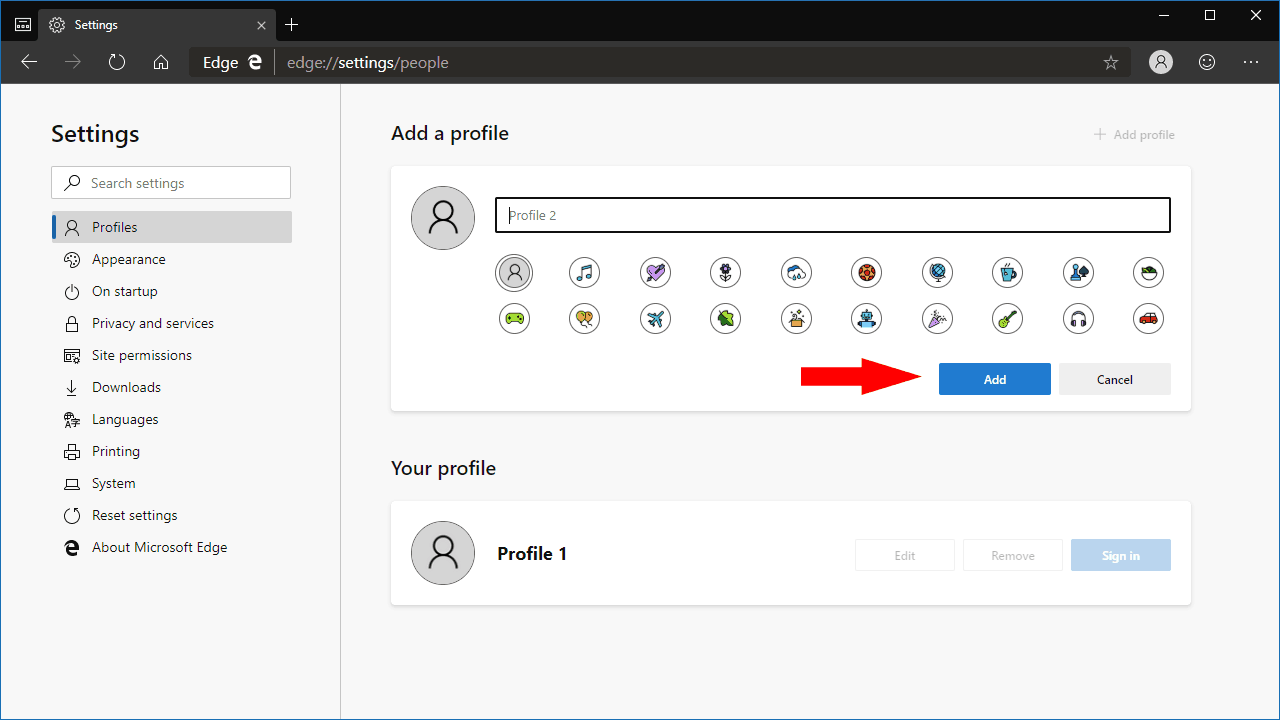 To add a new profile, click the "Add profile" button. You'll need to type a name for your profile and then assign an optional avatar icon. Click the blue "Add" button to create the profile. You can then switch to the profile using the profiles settings page or the profile switcher popup.
Once you're using the profile, you can start browsing as normal. History, bookmarks and settings will be confined to your active profile. You can even sign in with a Microsoft account and enable sync – again, this will apply just to your current profile.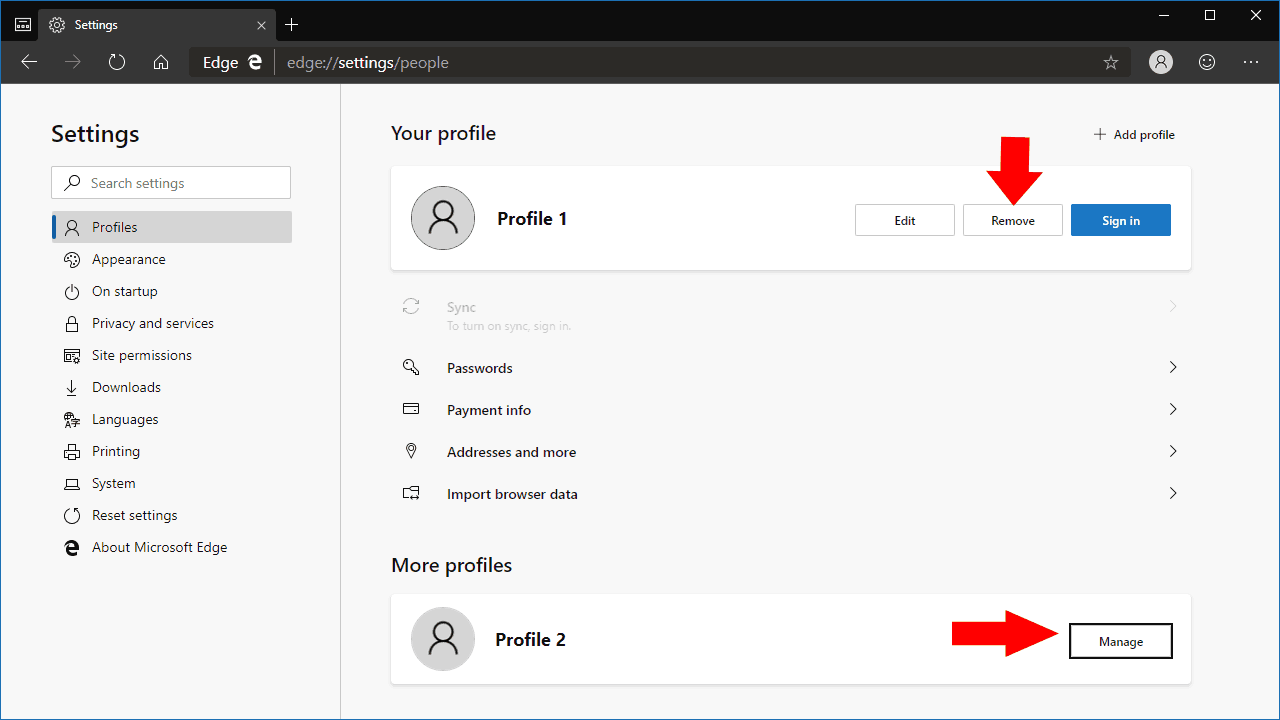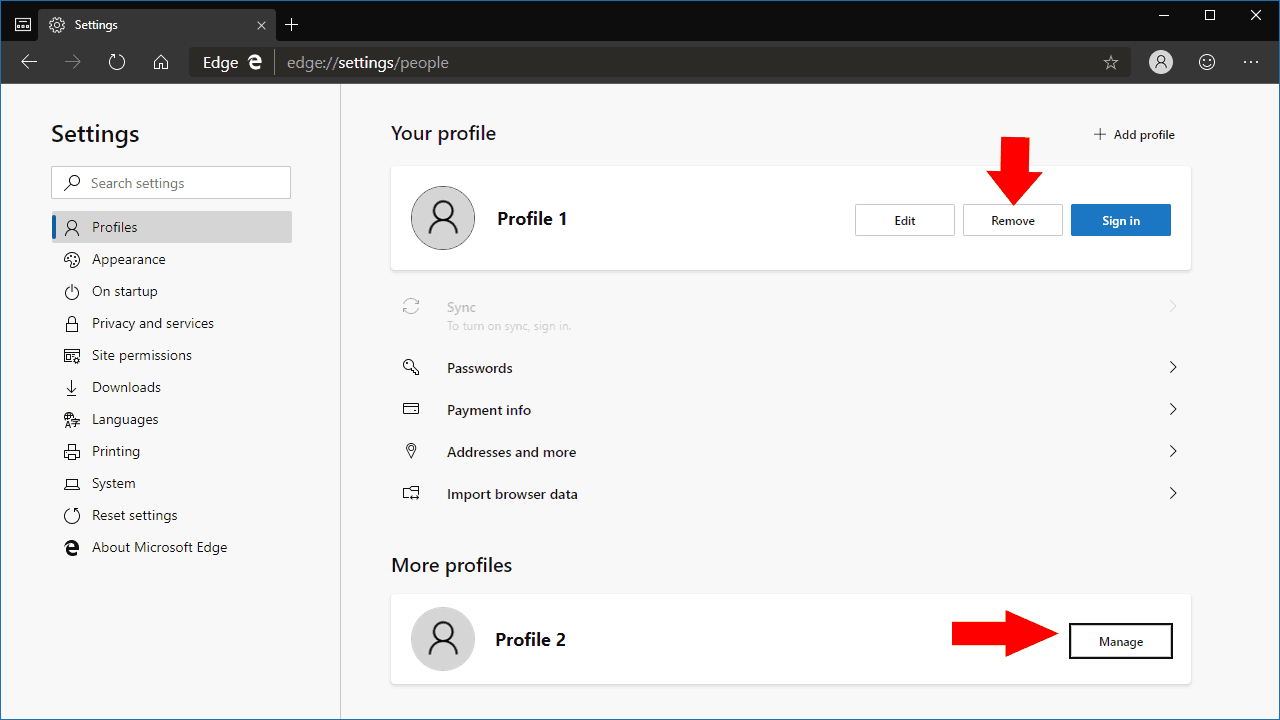 The Profiles settings page also lets you edit any existing profile by changing its name or avatar. You can remove unused profiles too, which might be handy if you're only making a temporary profile. You can always see which profile you're using by looking at the profile switcher icon next to the address bar. The icon will show your profile's avatar, or your Microsoft profile picture if you're signed in with a Microsoft account.