Yesterday, Microsoft released the OneDrive Personal Vault to everyone. Personal Vault is a free new security feature for Office 365 subscribers, but all OneDrive accounts come with limited use of Personal Vault. OneDrive Personal Vault was announced back in June 2019 but is now generally available. OneDrive Personal Vault is a special folder within OneDrive where you can lock files and/or folders with a PIN, biometric authentication, or through SMS and email authentication. If you have a Windows 10 PC, OneDrive will automatically sync Personal Vault files to a BitLocker-encrypted hard drive.
At this time, OneDrive Personal Vault is available free for Office 365 subscribers and Windows 10 users using OneDrive's free or 100 GB plan are restricted to storing only three files in a protected folder. Microsoft has a list of OneDrive free and paid subscription plans. At some point, Microsoft plans on making a OneDrive Personal Vault icon available within your OneDrive folder, making it easier to locate on your Windows 10 PC. Microsoft has a list
For now, here's what you need to do to start using OneDrive Personal Vault.
1. Log in to your OneDrive account online
2. In the upper right-hand corner, Go to Settings > Options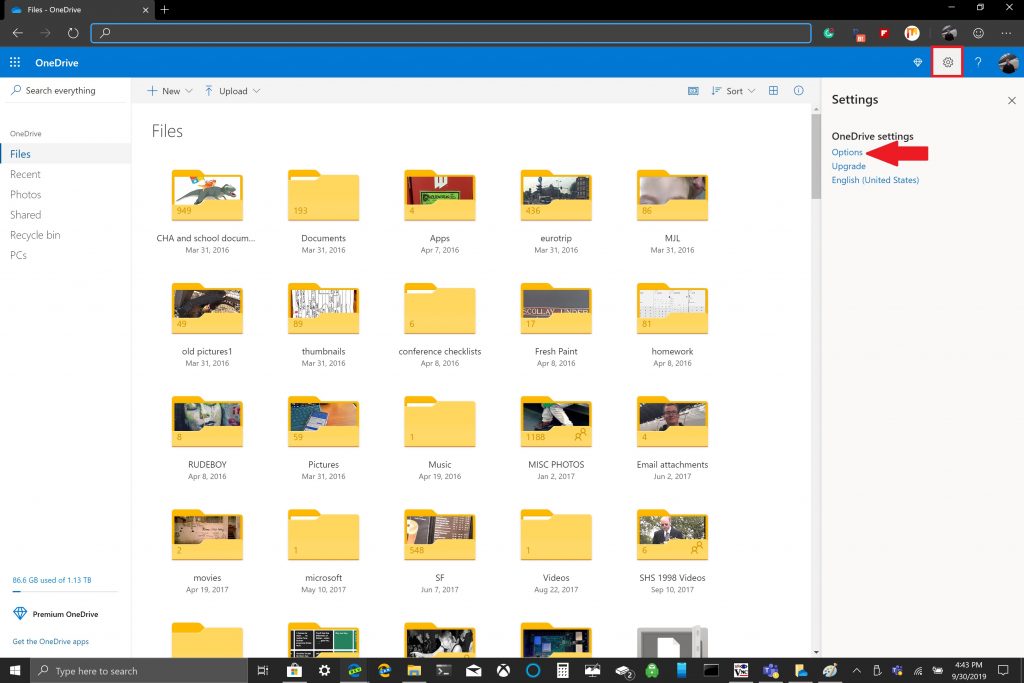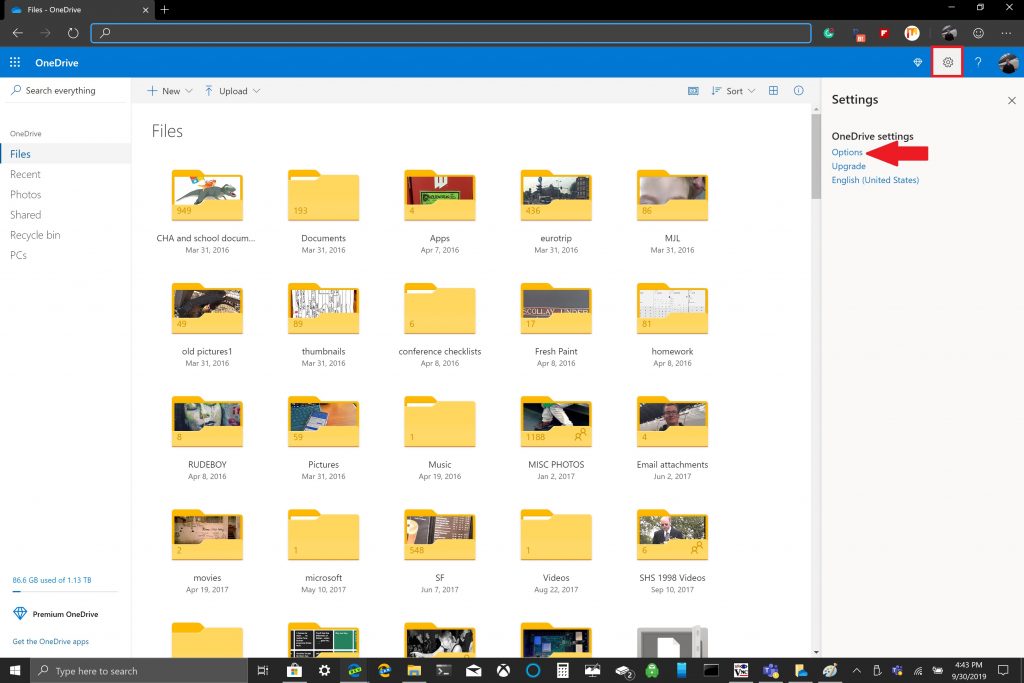 3. From the left-hand pane, choose Personal Vault and Manage how you sign into Personal Vault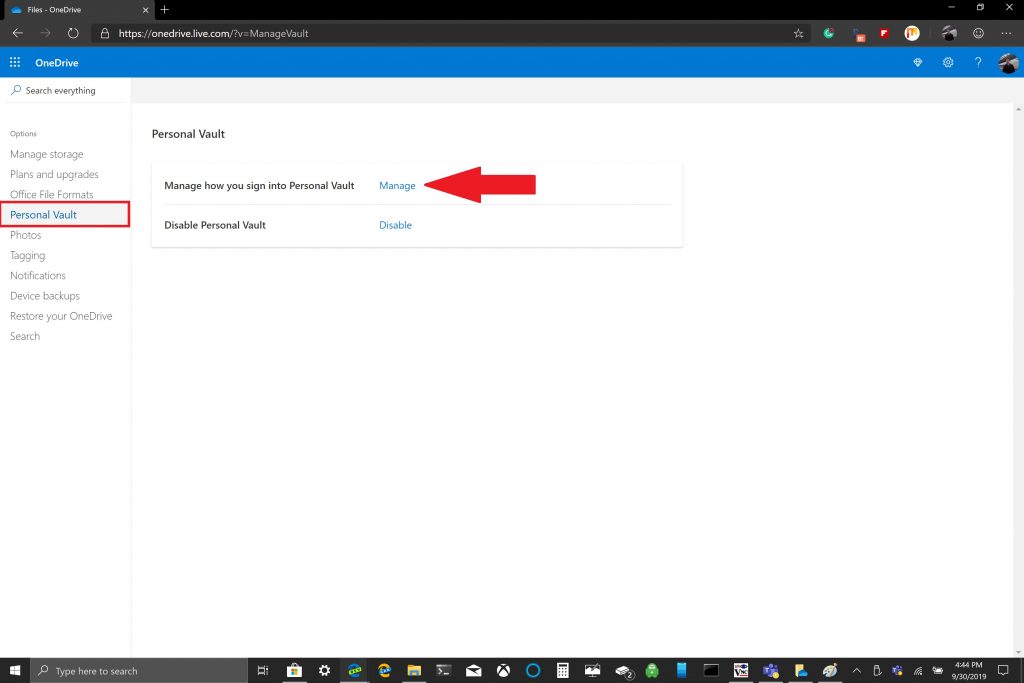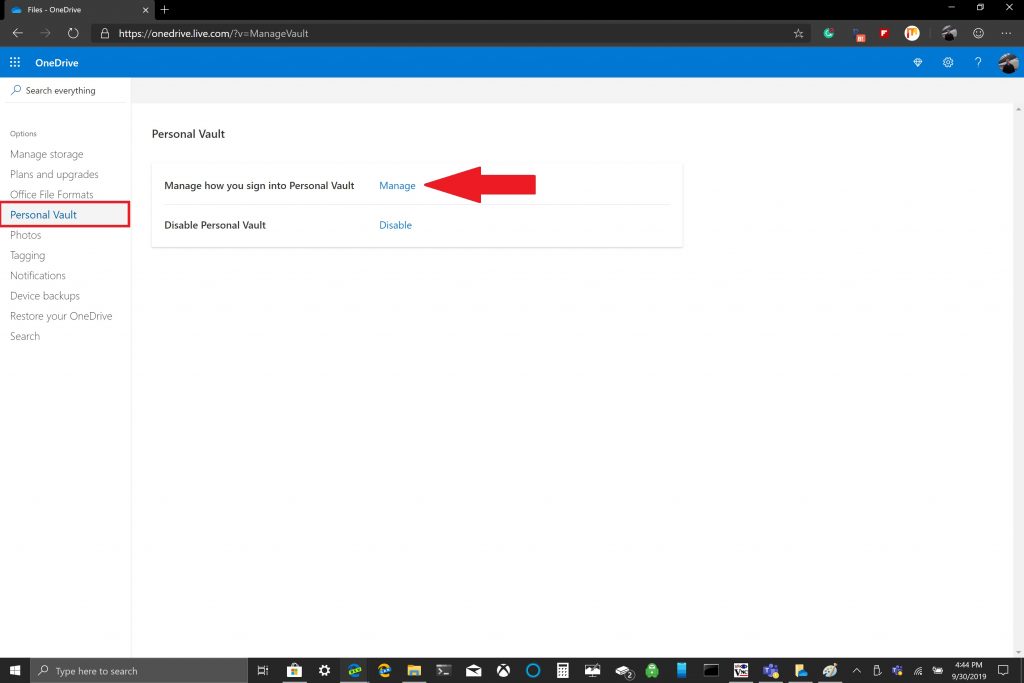 From there, you can choose your recovery email and phone number you wish to use. You can download the OneDrive on Android or iOS to manage your security options. Other options include adding how you are notified of changes to your Personal Vault files or folders and disabling Personal Vault. Below is the sign-in process for OneDrive Personal Vault on an Android smartphone.
Additional security options are available to manage how you sign in to OneDrive and other apps using your Microsoft Account. OneDrive Personal Vault will automatically sync to your OneDrive folder on your Windows 10 PC.