Microsoft's Bing now does more than simply search the web. It can also surface results from within your organisation, including files, contacts and conversations. Information is displayed right within the Bing searchbar.
In order for this functionality to work, you'll need to be signed into Bing with your work or school account. If you're signed in but don't see the features we describe, your organisation probably hasn't enabled Microsoft Search. It's up to administrators to make the system available to users.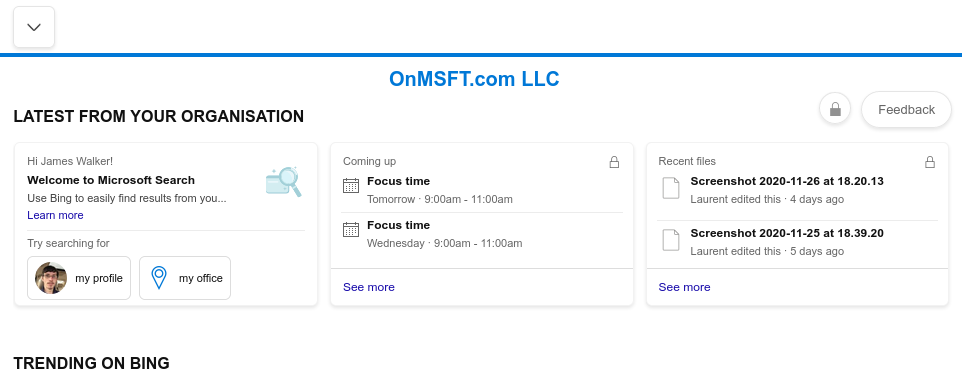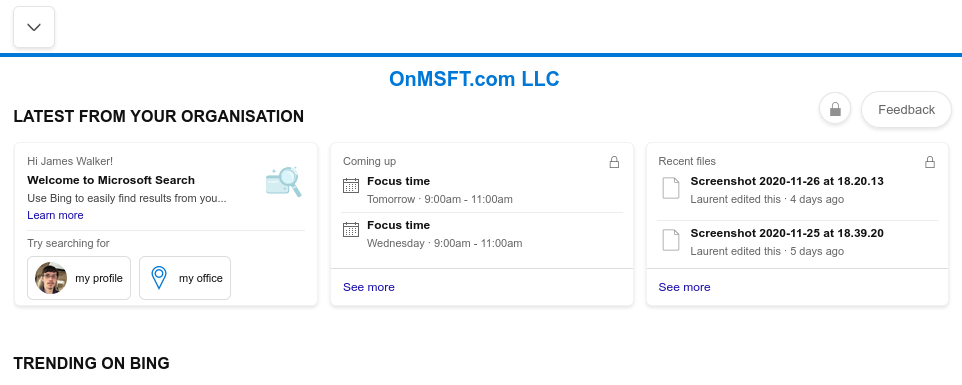 When you're signed in, the Bing homepage will display a "Latest from your organisation" banner. This surfaces recent files and upcoming events within SharePoint sites, Outlook groups and Microsoft Teams.
You can use the searchbar to quickly find content within your organisation. Try searching a person's name to see related contacts appear as search suggestions.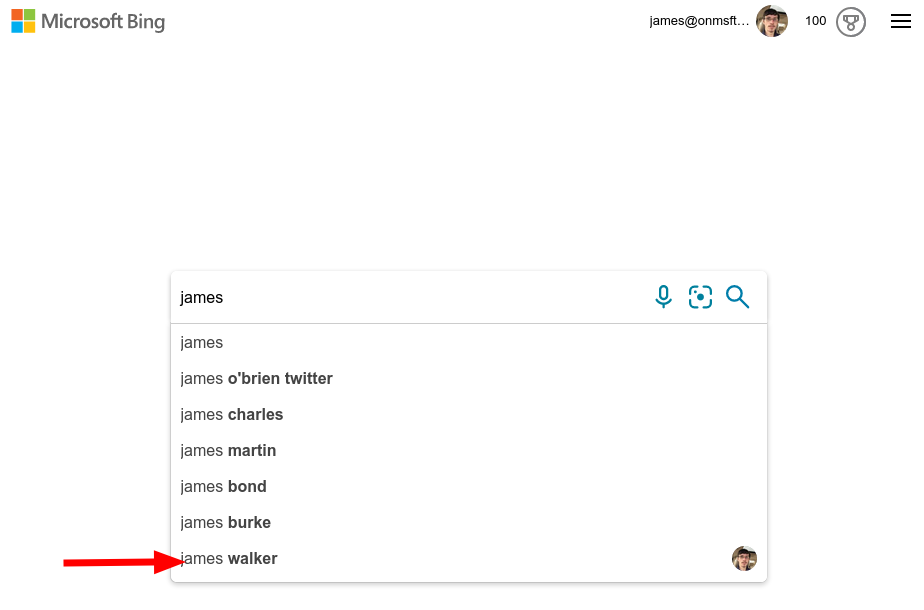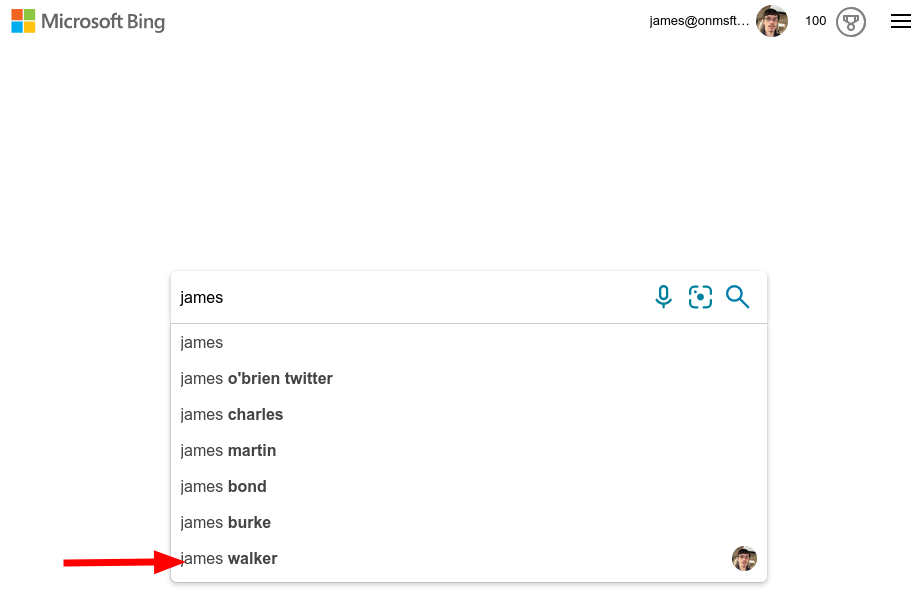 When you press enter to commit a search, switch to the "Work" tab on the search results page to search within your organisation. Content will be displayed in a similar style to regular web search results. Some items, such as contacts, have rich information cards which help to contextualise their relation to your organisation.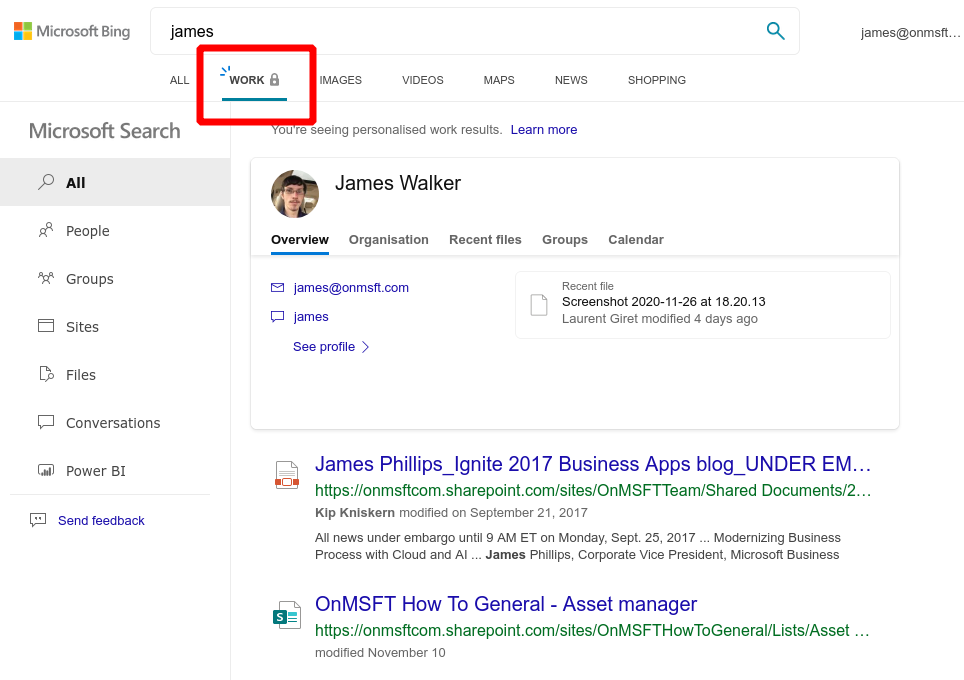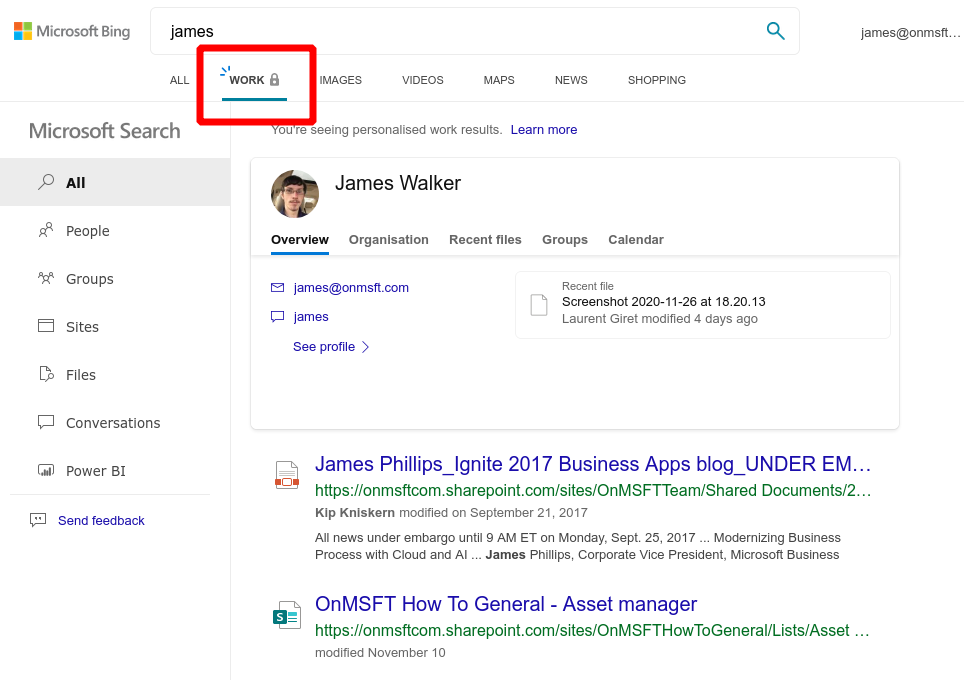 Use the left search pane to drill down to a specific content type, such as People, Files or Conversations. The available data will vary depending on your organisation's Microsoft 365 subscription.
Microsoft Search supports natural language search for terms such as "my files" and "conversations about topic". Microsoft advises you "just ask naturally" instead of trying to learn specific terms – Bing and Microsoft Search will intelligently interpret your query to find relevant data from within your organisation.